New baby represents a new beginning and hope. These loving sweethearts are so tiny but make such a huge change in the life of their parents and the whole family. And as everyone is anticipating to hold the sweet cuties in their arms and feel the distinctive baby smell that softens the heart, the siblings may not be that excited for meeting the new addition to the family. This is the reason why many parents are afraid whether their older kids would accept their baby brother or sister or not.
Feeling jealous is natural. The older children are used to getting all the attention, and now sharing their moms and dads with someone else could come to them as a shock. Luckily, mom Heather Conley from Pennsylvania and her husband don't have to be worried at all as their 3-year-old daughter Molly is the best sibling ever.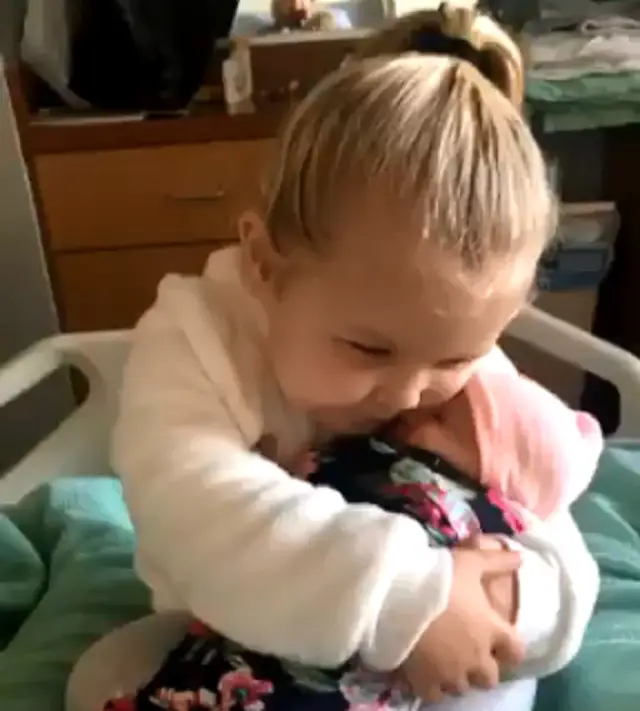 When baby Cora was born, everyone was overjoyed. Her brother was happy, but not even close to how excited sister Molly was.
The first encounter between these two best friends for life is the cutest thing you'll get to see all day.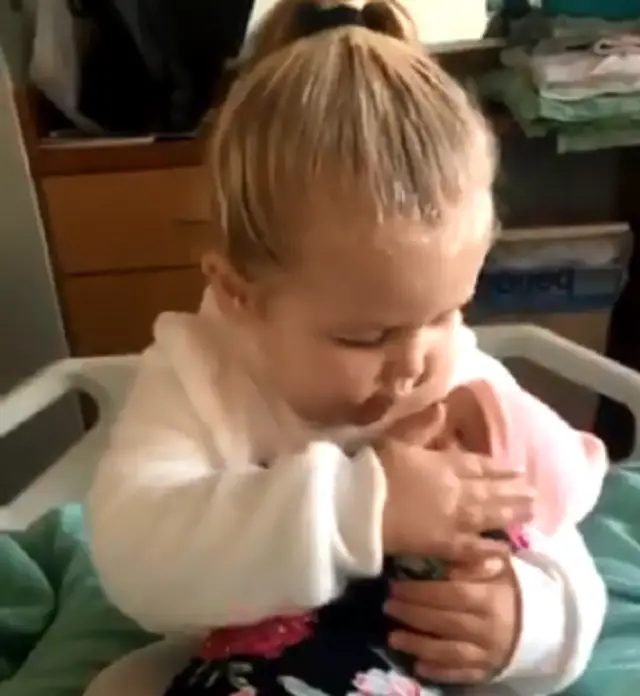 As the sisters sit on their mom's hospital bed, Molly has Cora in her arms and she's all eyes on the baby. Mom reminds Molly to be gentle with her baby sister while filming the touching moment, and Molly whispers, "You just came out of mommy's belly. I won't drop you … I won't let you go anymore."
Sweet Molly can't get enough of Cora and hold her tight while rubbing her cheek against her head. "You're so cute," the caring sister could be heard saying.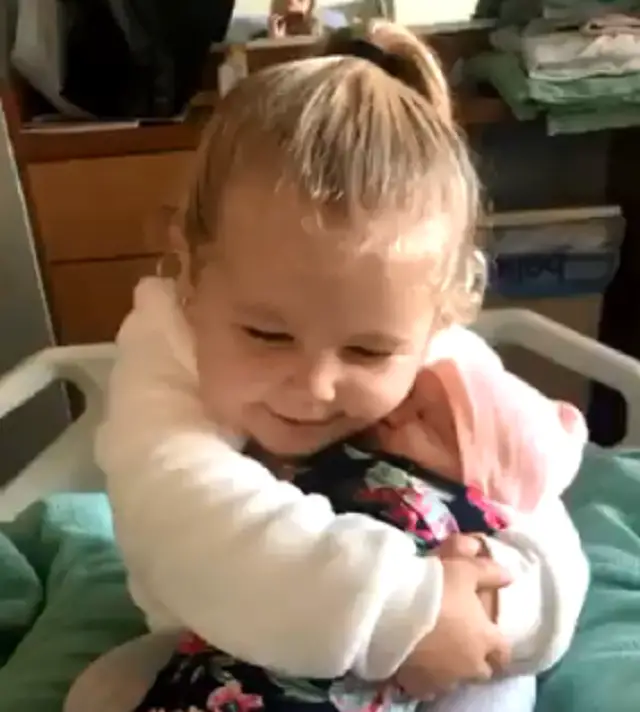 Looking at these two, we are convinced that love at first sight does exist.
The video, which Heather posted on Twitter, has been seen over 40.6 thousand times and people say it's the cutest thing ever. Well, can we not agree? Check it out below.
Molly meeting her little sister for the first time 😍

"You just came out of Mommy's belly .. I won't drop you … I won't let you go anymore"

Molly and Cora's video is up to 12.4K views on Facebook ♥️ everyone loves it is it's just so innocent. Shocked I caught this on camera. pic.twitter.com/i9g3MZDG2Q

— Heather Conley (@heatherquigley4) November 11, 2019