No loss is greater than that of losing a child. Unfortunately, a woman named Michelle DuBarry experienced the pain of saying that final goodbye to her 1-year-old baby. The little one and his dad were involved in an accident and Seamus ended up in the hospital after a careless driver hit them while they were crossing the road.
Seamus underwent two surgeries and spent the night at intensive care after which he passed away.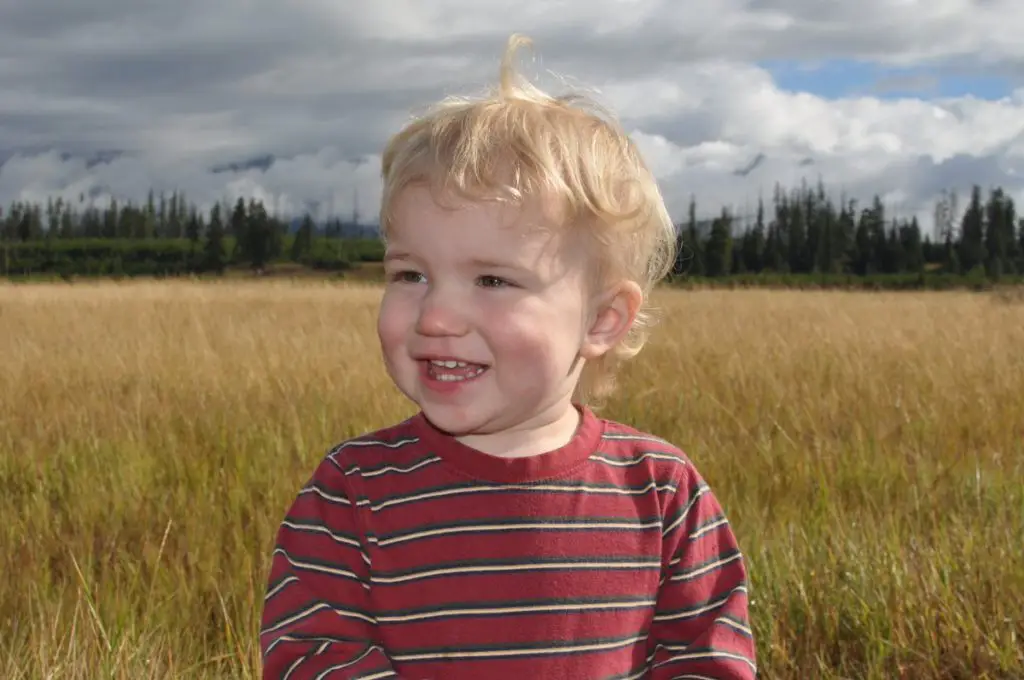 The grief his parents felt was immeasurable. They couldn't come to terms with the loss of their loving son.
But once they understood what had really happened, they experienced another shock; the one that followed as a result of the American broken and nonfunctional medical system. And we don't go into politics here, we just re-tell the story this devastated family was forced to go through.
DuBarry took to Twitter to share what followed after Seamus left this world.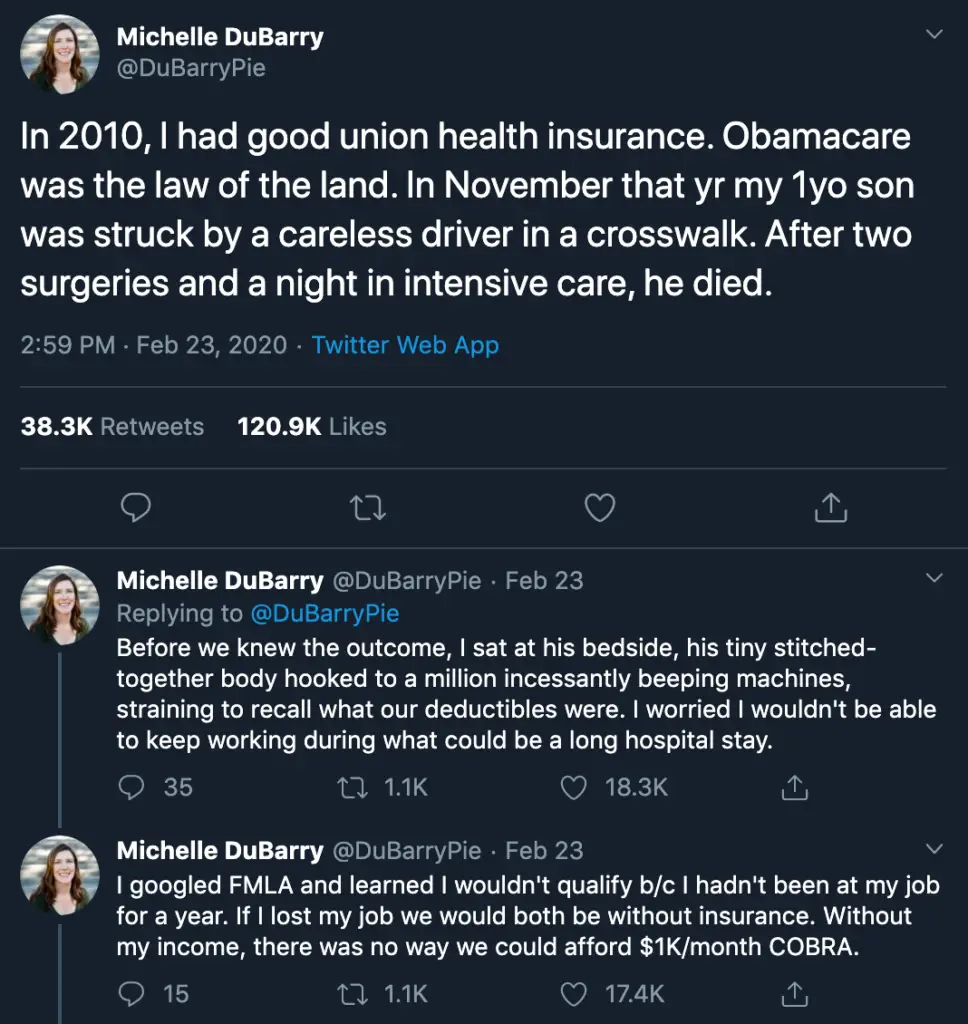 The story of Seamus made his mom speak of the system in which a life-saving treatment is so expensive that it can literally crush people's life.
Also, DuBarry explained how her husband, who suffered injuries as a result of the accident, was denied medical care. What's most, people weren't surprised because it wasn't the first time for someone not to be given medical help.

No matter how we feel about the medical system, this time we have to agree that it failed us by failing this grieving family.
At first, the family believed the expenses for their son's surgeries would cost around $5k, but they were so wrong.

The family received a pain and suffering settlement from the driver who killed their son, but the insurance company claimed that money to compensate for their own loss (what they paid the hospital).
Thanks to DuBarry, this practice is now illegal in Oregon, although it remains legal in most of the rest of the states.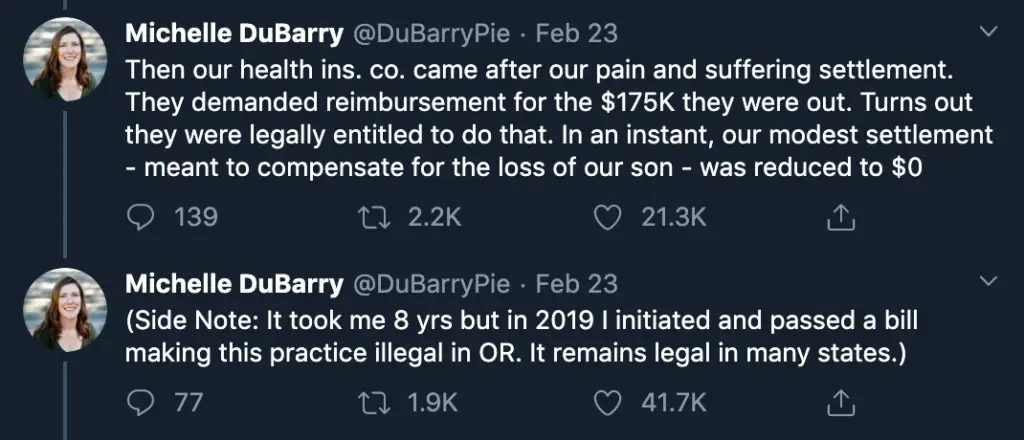 Hospital bills are ridiculous. With our medical system, these institutions benefit huge amounts of money on the tragedies of ordinary citizens, and that's awful and has to change.
Just take a look at this bill below. Can you believe a mother was charged $39 for holding her baby after C-section?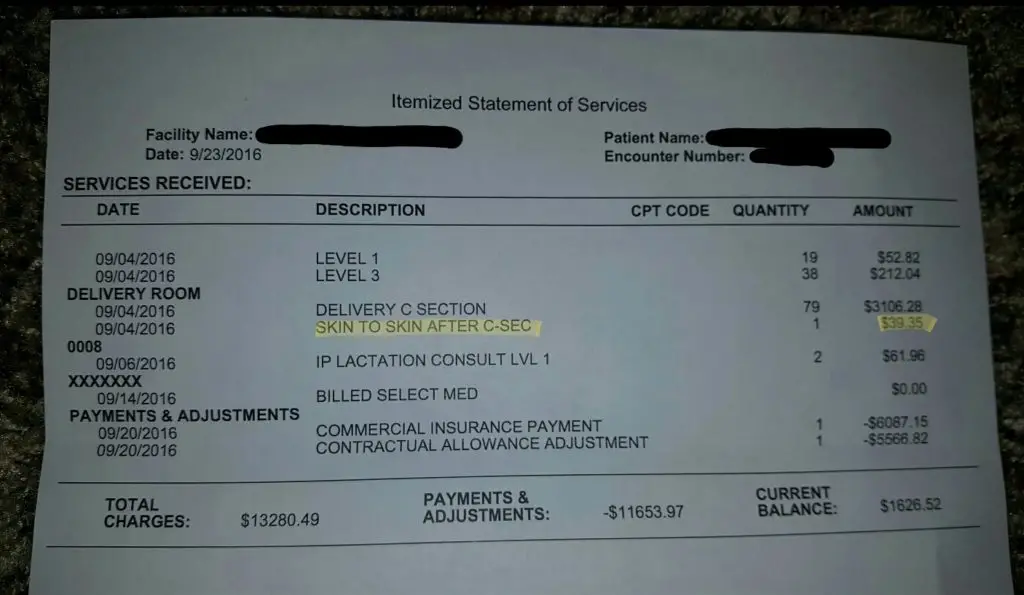 DuBarry makes a political statement about the healthcare American people are now offered and speaks about a new system that will provide healthcare for all.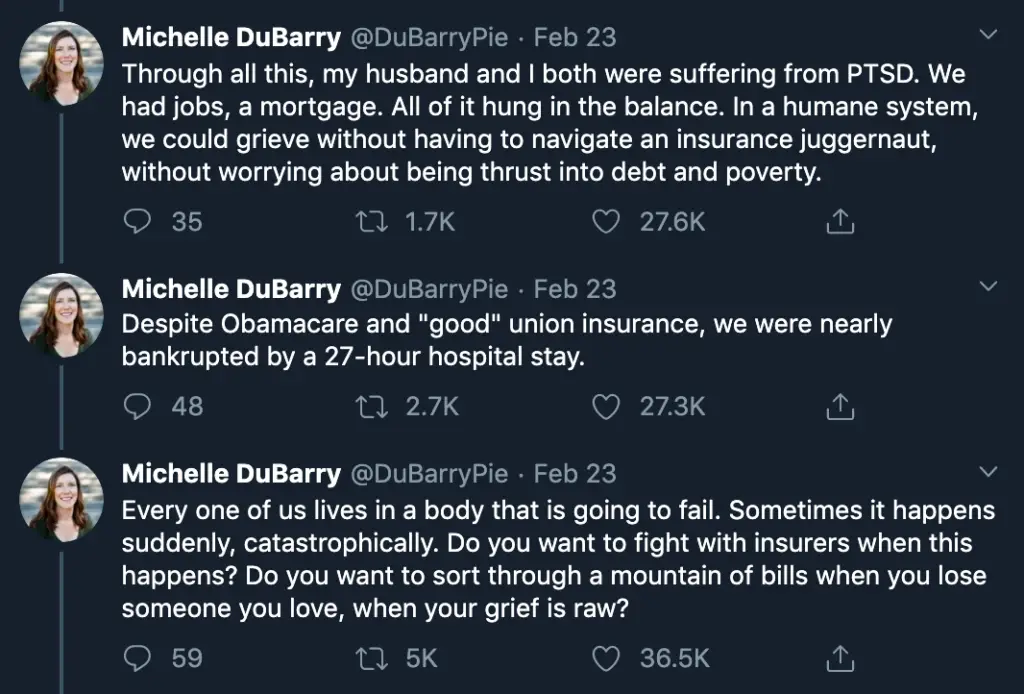 No matter whose side we take when it comes to politics and the political parties, we all have to agree that what DuBarrys had to go through is totally unacceptable and wrong on so many levels.
Below is this grieving mom's whole Twitter thread. Before you scroll down remember it gets very political in the comments.
Please share this story and help this woman's voice be heard.
In 2010, I had good union health insurance. Obamacare was the law of the land. In November that yr my 1yo son was struck by a careless driver in a crosswalk. After two surgeries and a night in intensive care, he died.

— Michelle DuBarry (@DuBarryPie) February 23, 2020