Shelbey Hennick is the granddaughter anyone could ask for. This compassionate 21-year-old young lady always knows how to make her granny laugh. But this time, it looked like she had to put a bit more effort in order to lift lovely grandma Donna's spirit. The poor woman fell ill and ended up at the hospital. Shelbey knew she had to do everything she could to cheer her loving grandma up.
A bunch of interesting ideas went through her mind, but eventually one that couldn't be surpassed popped up.
Although what she had on mind was a bit tricky, she was determined to proceed with her plan of bringing Donna's best friend Patsy for a visit. Patsy is the sweetest little pooch this grandma loves with all her heart.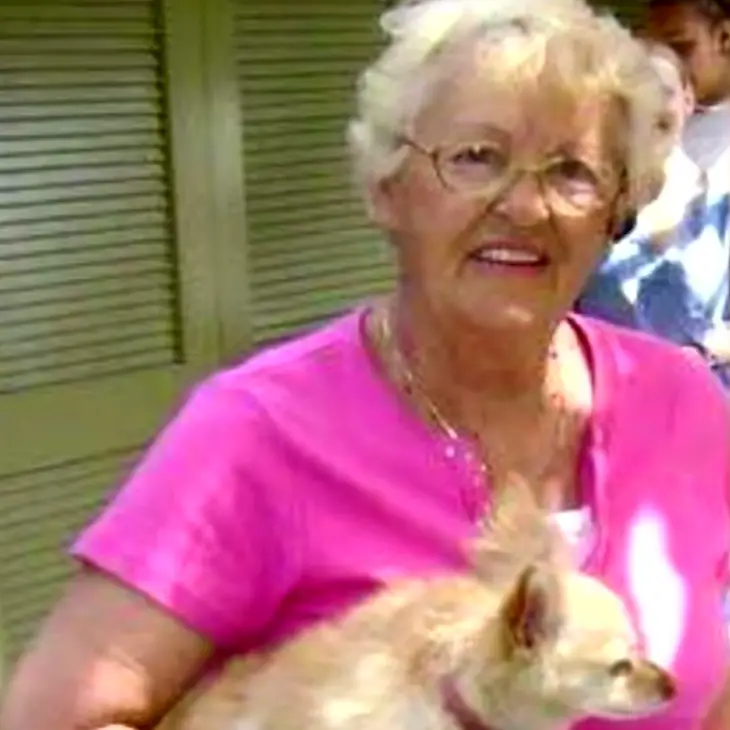 Shelby shared with Inside Edition the touching story of Donna. She took the puppy in while it was till a baby and nurtured her from the day she entered her home. From bottle feeding, to making sure she has the coziest life a puppy could have, Patsy became an inseparable part of Donna'sx existence.
"She's had this dog forever, and this dog is her baby. She was small enough to fit in the palm of her hand."
The way everything unfolded resembles a movie-like scene. Not having the time to take a veterinarian permission to bring Patsy to the hospital, Shelby did something that made us laugh. She is a witty young girl.
She wrapped Patsy into a blanket and entered the hospital, deceiving the staff into believing she was caring a baby.
She told Inside Edition that she wasn't really worried about the repercussions.
"It was just so spur-of-the-moment and I didn't have time to go to my grandma's veterinarian's office… Nobody would have stopped me to see my baby. The worst they could have told me was to leave."
Seeing her puppy was the ultimate surprise that made Donna feel better in an instant.
"It made her a lot happier. She wasn't feeling very good and it made her more relaxed. She did go home the next day. Medically, it didn't have anything to do with Patsy, but I'm still thinking it had a little bit to do with her."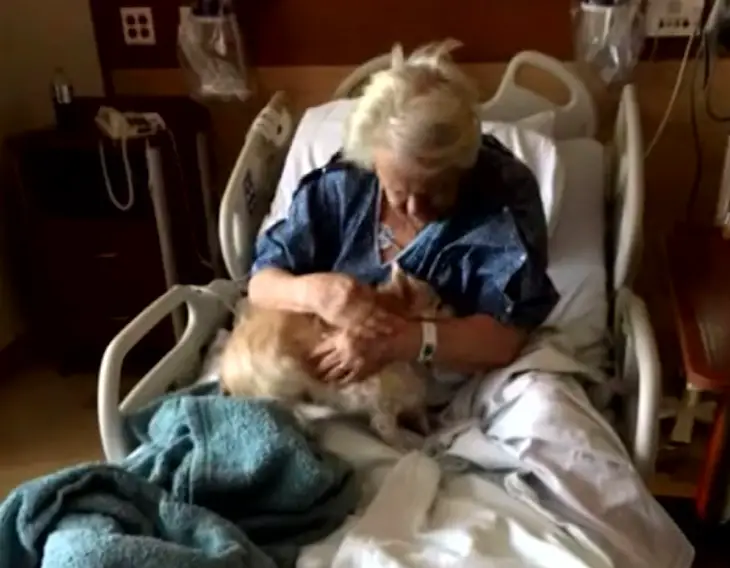 Take a look at the video and see how this lovely granddaughter put her crazy plan into action.
Please SHARE this beautiful story with your family and friends on Facebook to make their day!
Bored Daddy
Love and Peace