Kendra Powell was on her way to work the early shift at Walmart when she noticed a Georgia State Trooper squad car perched on the side of the road. As she got closer, Kendra realized the squad car's trunk was popped and the officer was nowhere in sight. Her heart dropped. Where could he be?
Thankfully, the officer quickly popped up from the other side of the vehicle. But it was his next comment that sent Kendra for a loop.
His proposal was something she'll remember for the rest of her life…
When Kendra first noticed the officer's squad car, curiosity got the better of her! She slowly drove up to see what was the matter — and that's when she saw the officer cleaning his vehicle's windows. When he noticed Kendra peering out from behind her window, she piped up!
The two exchange pleasantries, but then, without hesitation, the officer offered to do something for Kendra.
As soon as Kendra returned home that day, she rushed to share what happened with the officer on the Love What Matters Facebook page. This story was too good to keep to herself!
She wrote:
"So, on the way to work this morning, I noticed a State Trooper on the side of the road with his trunk up. I felt compelled to stop and make sure he was okay. I never saw him, just the car.
So, I creeped past at a snail's pace and turned around.
I pulled up to the car and cracked my window, hands clearly visible. I saw a white trooper come from the side of the car."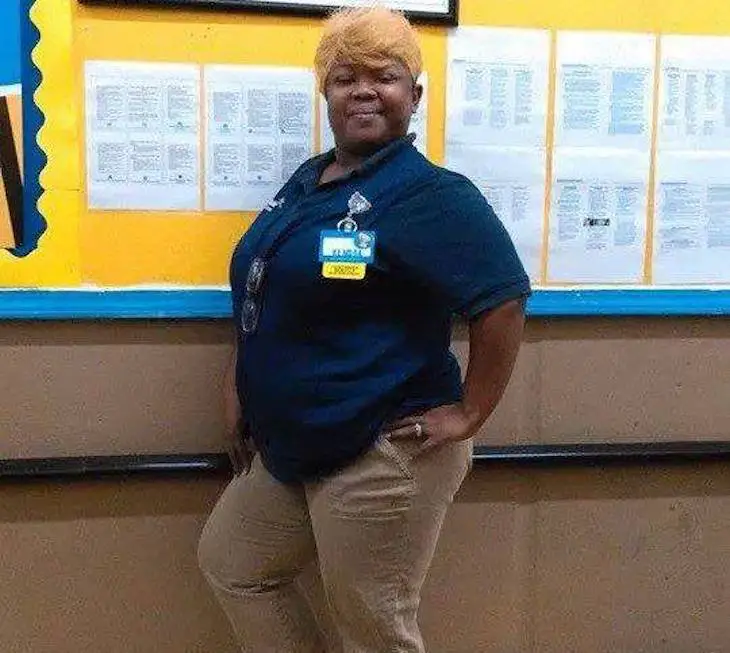 "I said good morning and asked if he was okay and needed help. He smiled a brilliant smile and replied, 'No ma'am,' [and] that he was cleaning his windows. He showed the bottle and towels to me and I told him he had the good stuff.
He chuckled and asked if I minded if he cleaned mine too. I told him I was OK but he insisted. Highlight of my day…. [a] state trooper cleaning my windows with the good Rain-X cleaner. Every passerby had a stunned expression on their faces.
Then an elderly white couple stopped by and asked if they could have theirs done also. Lol, so he cleaned theirs too. The lady offered to pay him and he said no, just say a prayer for me…. so we did.
Right along [Interstate] 46, in the wee hours of the morning, parked beside the road for EVERYONE to see, we all linked hands and had a prayer.
White hands, black hands, officer hands, young hands, and old hands…. gave glory like never before. I was late for work lol but it was truly worth it. Couldn't ask for a better way to start my day."
This is a clear example that our country stands together with each other, as well as with our police officers – and it was all right there on Interstate 46, on display for the world to see!
This kind officer took time out of his day to do a favor for two strangers — all he wanted was a prayer in return. We can all take a lesson out of Kendra's story and pray for each other a little more often!
Learn about another officer's heartwarming actions here. A little kindness goes a long way!

What do you think ?
comments