Darrien Middleton works as a nurse at the emergency room and she doesn't have it easy because she is constantly torn between her job and the need to take care of her grandmother Nana Wilma who was diagnosed with lung cancer two years ago.
The Nana's condition didn't improve a great deal after the surgery she had undergone, before she was diagnosed with a breast cancer.
But, Darrien can be at peace, because there is someone who makes sure her granny is just fine while she is staying alone at her house.
"Two separate cancers less than a year apart; it has been an extremely long two years to say the least. Thankfully, she is still fighting today."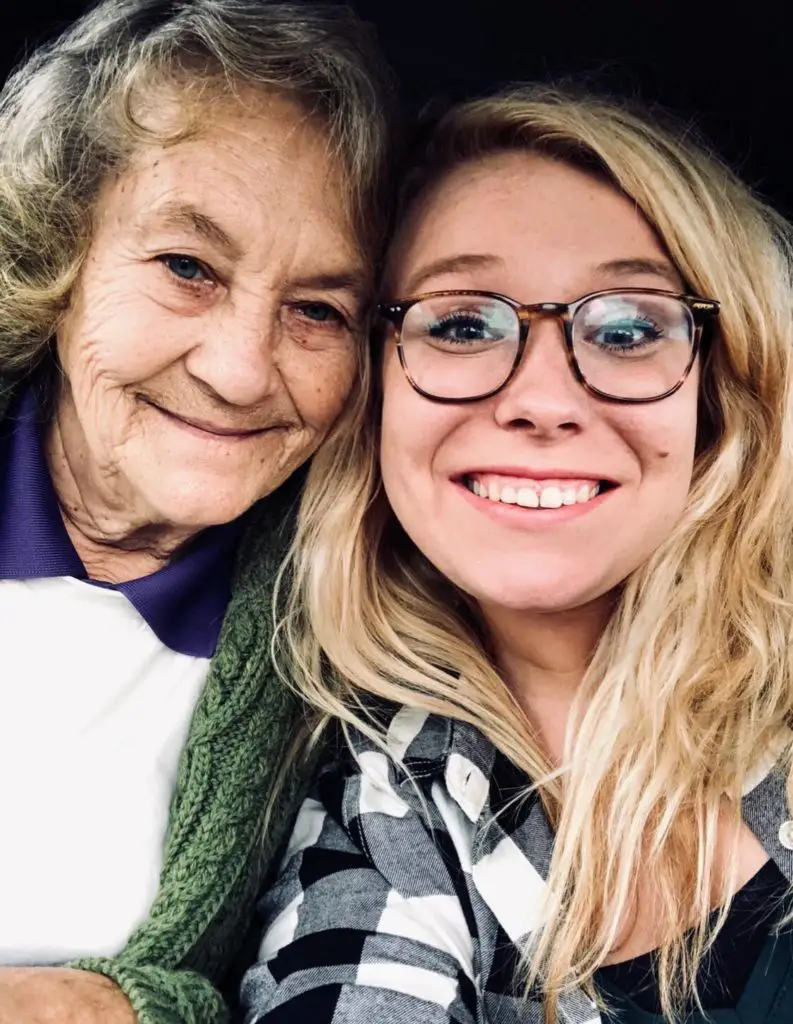 Darrien though the most logical solution would be for Nana Wilma to move in with her, but the old lady is a bit stubborn and refuses to move houses, especially because she has been living in her current home for more than 38 years.
"She loves her home, her independence, her yard, and especially her neighbors. Every morning around 6 a.m., she wakes up, makes a cup of coffee, and goes directly to her porch."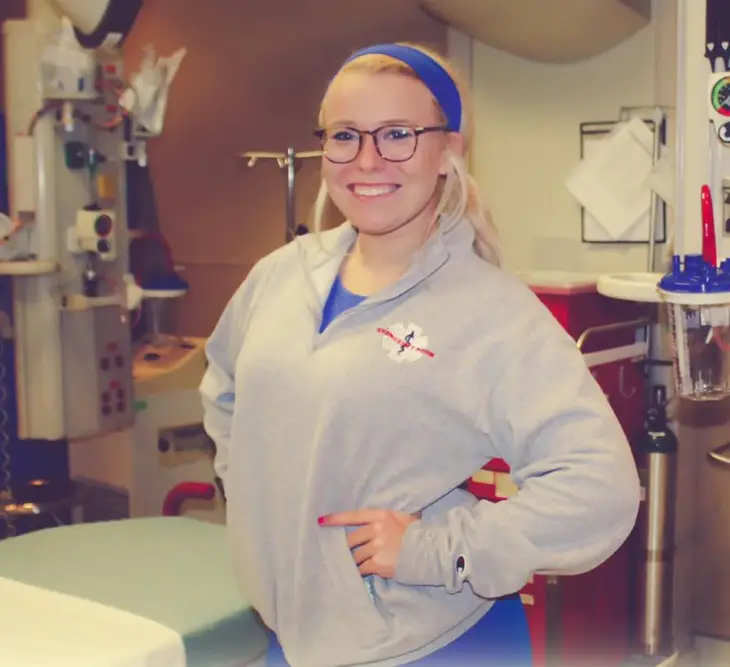 Her neighbors she loves so much have been a true blessing. They always check on her and keep her company whenever they can.
"I work full time in the emergency department in our hometown on night shift. That alone keeps my schedule very limited, along with being a full-time student. We don't have much family here, so getting Nana back and forth to treatment every day and being able to check on her frequently (or as much as I would like) has been difficult for me to do. This is where her beautiful neighbors come into play. They check on her multiple times throughout the day and have even helped me get her to chemotherapy and radiation appointments. They are honestly what keeps Nana going. I can't go over to her home without someone at some point yelling 'Hey Ms. Wilma, How ya doing?' She knows everyone by name and they know and love her just as much as I do."
However, among all those kind-hearted people surrounding Nana Wilma, there is one particular who has a very special place in this lady's life, her guardian angel Caleb who is only 7 years old.
This lovely boy checks on her whenever he can, and she feeds him and gives him all her love and attention. He lives next door together with his two brothers, his father, and his grandma.
These two friends spend their time chatting or just sitting in silence in the front porch, enjoying each other's company. Darrien is grateful for everything this boy does for Nana that she decided to express her gratitude by sharing the story with the rest of the world.
"My Nana is so attached to him and the bond they have is incredible. He doesn't come from much, but you can tell he has been raised on love. He will bust out a dance move in a heartbeat, will go on and on about how much he loves school, and make you laugh until you cry. This kid deserves the love he has received from this post. He stands out from the norm and brings so much joy into everyone's life he is around. I am so thankful for him and the love he has shown my grandmother. I know for certain it has helped her on her hardest days. He will never know how much I truly appreciate him. I hope one day he realizes the impact he has left on her life and mine as well."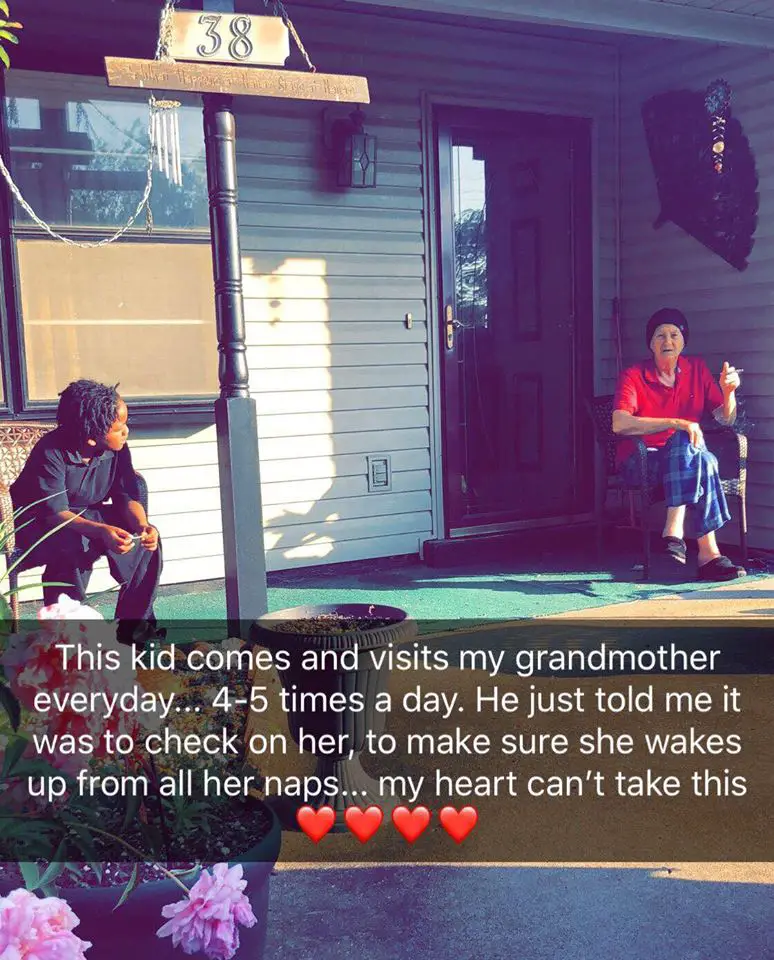 Besides Nana's health condition, she still finds happiness in the little things in life such as feeling the sun rays warming her face while sitting at her porch where race doesn't matter, nor the gender, or age. For this beautiful lady, all that matters is love.
Share this story with your friends.
What do you think ?
comments