Evoni Williams, a waitress who works in the busy morning shift at a Waffle House in La Marque, Texas. She was saving up for college and while she was moving plates around, to and from the hot grill, in between customers.
An elderly guy very quietly asks Williams to cut his ham for him, he was quite shy and very nice, so, of course, she cut his ham for him…
Someone took a photo of what she was doing for him an put it on social media for all to see, they were also very impressed by her actions that day, now she has a college scholarship!
The 18-year-old waitress said:
"I was just like, 'Sure! If you need help, that's what I am here for,' …My cook was calling my name to pick up food I had on the board, but I continued to cut his ham."
The two of them had a very pleasant chat a the busy breakfast counter, the senior patron really did appreciate her actions, she is very kind and a wonderful person, we think she is the real deal!
Adrien Charpentier said:
"I have been in and out of the hospital for the past five weeks…It started with pneumonia."
Charpentier is known to the restaurant staff because she often belts out tunes in her local senior center, he said that many waitresses kindly cut his food for him there.
He said with a laughing:
"I can hold a fork fine and dandy — but to cut it looks like I'm going to stab somebody"
Also recently Charpentier has had a terrible muscle weakness in his hands, he really struggled with it.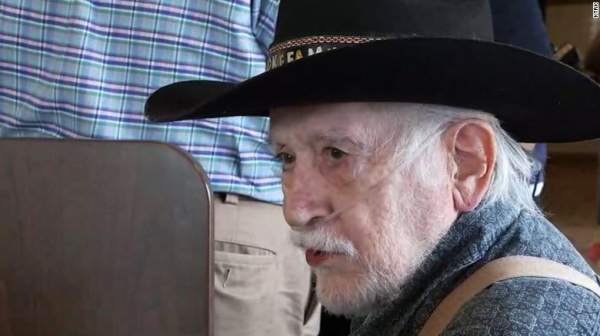 At the waffle house, in La Marque, he is quite the regular customer, and his name is perfect considering his love of singing at his center.
It really was the power of good people and lots of La Marque residents felt touched by what had happened that day, it even gained the attention of the local La Marque Mayor, Bobby Hocking, who saw what happened on Facebook!
He said:
"Somebody tagged me and it immediately, it just touched my heart …It's so wonderful that the younger generation cares about the older generation."
The Mayor honored Williams by proclaiming March 8 as Evoni 'Nini' Williams Day!
He went on to say:
"There is a lot of love in La Marque, Texas, and we intend to perpetuate that …It is awesome. … I feel excited and happy"
Not only did she get her own day but as well the attention of the Tewas Southern University Presiedent, Austin A. Lane, who also saw it on Facebook too.
La Marque is very close to the university's hometown, Houston and many of the college's alumni saw Williams' story and really wanted to dive in there and help.
They awarded her at the Texas Southern University a $16,000 scholarship, how completely awesome, what a really powerful message to everyone and the world too!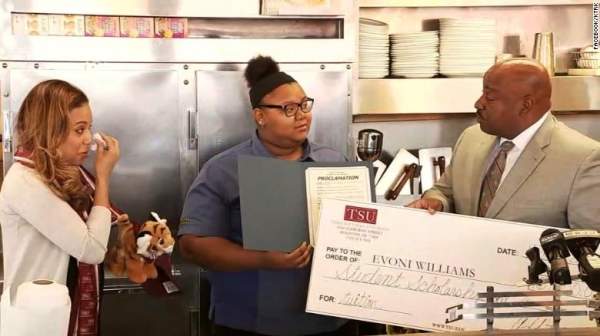 Evoni Williams got a $16,000 scholarship to The Texas University, she now plans to study there and has chosen business administration as her subject she hopes to study, one day she wants to open a restaurant or hair salon.
Melinda Spaulding, an administrator at Texas Southern University said:
"We wanted to reward Evoni's act of kindness and let her know that good deeds do not go unnoticed …She has the character of the type of students we want at Texas Southern University."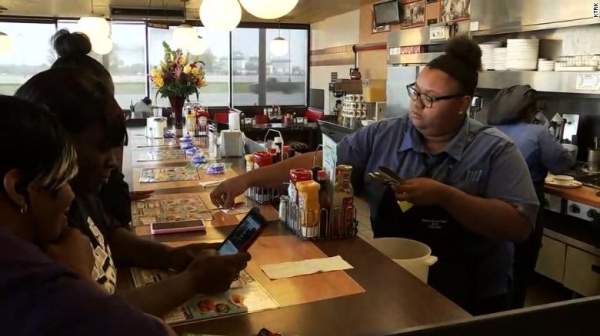 Waffle House manager Mundarius Wright, said:
"Evoni always has a smile on her face …Williams' act of kindness reflects the sense of community his staff tries to serve alongside each hot meal …We treat customers like family."
Please share this wonderful sotry with all your friends and family!
Think your friends would be interested? Share this story!
What do you think ?
comments