An out of this world creature like a witch marrying an ordinary man and wanting to lead just a normal life of a typical housewife sounds like something I would like to see unfolding on the TV screens. But wait, the series Bewitched which ran for eight seasons between 1964 and 1972 is exactly about that. If you haven't seen it yet, maybe you should search it and check it out.
One of the characters in the show, that of Tabitha, was played by twins Diane and Erin Murphy, who took turns to act.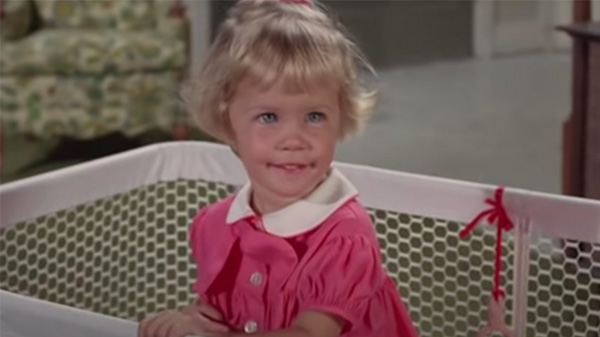 Sweet Tabitha was the eldest daughter of the magically gifted witch Samantha, played by Elizabeth Montgomery, and her husband Darrin. Being born to a "special" mom, the little girl showed her witchcraft skills from very early age. Her twitching her tiny nose made many fall in love with her character. Sweet Tabitha had to be taught when not to use her superpowers and it gave her parents hard time.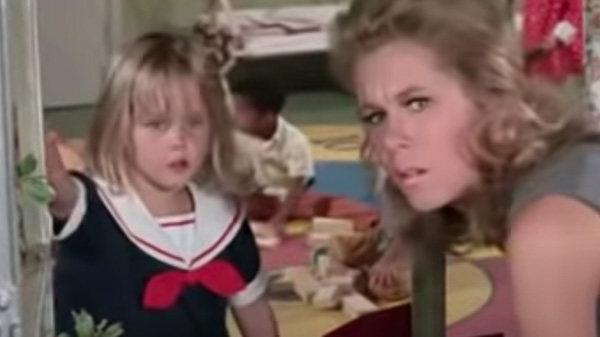 Today, the sisters who shared the role of Tabitha are 56 years old. They were born on June 17, 1964 in Encino, California. When the girls were born, their mom quit their job as a teacher to take care of them. Their dad, Dan Murphy, owned a business college, Murphy's College, in Los Angeles.
Diane and Erin are fraternal twins and they don't look like one another today, but when they were young they were very similar and could play the same role.
Speaking of the time they got to be part of the show, Erin told Fox in 2017, "They had previously shown it in black and white, so the big push of the third season was that the show was going to color and that they were going to focus more on the character of Tabitha. So they were looking for someone who looked like Elizabeth Montgomery and wasn't afraid of the lights. I auditioned with my fraternal twin sister Diane and we got the part."
Eventually, during season four, it was Erin who took over the role as the girls didn't resemble one another that much any longer.
The show represented a unique experience for the sisters, especially Erin who said she enjoyed being on set and around so many famous actors and actresses she remained close to after the show was over.
"I loved working on Bewitched, and it gave me some very unique and wonderful experiences, but eventually, I wanted to lead a more regular life. So I quit the entertainment business when I was thirteen years old," she said.
She and her TV mom remained close friends until May 1995, when Elizabeth passed away of colorectal cancer, age 62.
"A lot of people who knew Liz well and knew me told me how much I'm like her," Murphy told ABC. "And I think it's because we spent 12 hours a day together growing up. I looked to her as a parent, and she would tell me what to do like a parent. In a lot of ways I'm so much like her than I am my own mom, which is hilarious."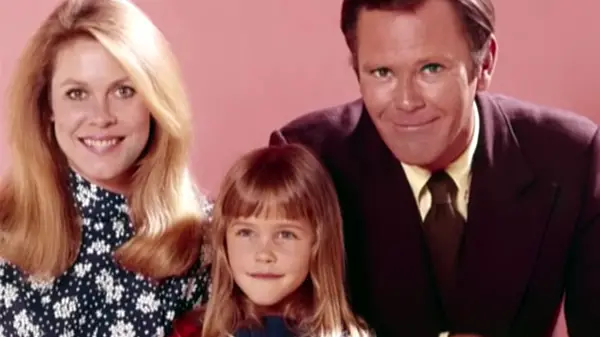 She also said how she remembers spending a lot of time in Agnes Morehead's dressing room, who played Endora, Tabitha's maternal grandmother. "She was probably my favorite person on the show in retrospect," Erin said.
"I loved her like a grandparent. I had grandparents who lived in other states I didn't get to see and she didn't have grandchildren, and we had a really great, loving relationship. She'd do little things like draw little cartoons for me in between scenes. She'd tell me stories. I loved going into her dressing room because everything was purple. I just thought she was the most colorful, most beautiful person."
Happy birthday to twins @Erin_Murphy and Diane Murphy!! Watch them play Tabitha Stephens on Bewitched, every day on #AntennaTV! What's your favorite #TabithaStephens memory? pic.twitter.com/Sh8sJ67pge

— Antenna TV (@AntennaTV) June 17, 2019
Today, Erin, who had some minor TV roles after Bewitched was over and was part of commercials, works as a TV host and correspondent. In 2017, she played the role of Tabitha again in the comedy short TV Therapy.
She is a motivational speaker and a business owner as well. Her company Erin Murphy Knits sells alpaca knitwear that she makes herself. She also owns the company Slim Chillers which sells frozen vodka martini ice pops loved all over the world.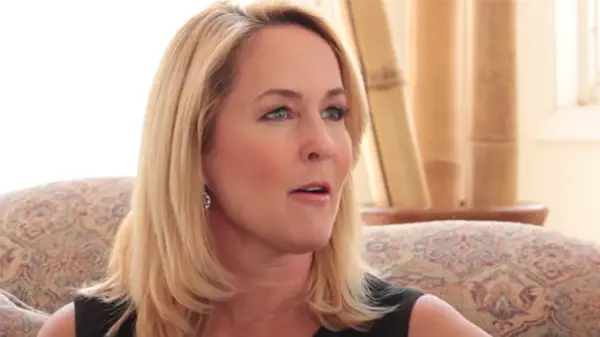 "I never really thought I would wind up in the alcohol business, but I have enjoyed a few good martinis in my life," Murphy, who is now living in California, said in 2014.
Erin married three times and has six children, all boys aged 17 to 35. She loves when people recognize her as Tabitha and says she feels really flattered when fans tell her she did an awesome job playing the young witch.
"I think it's very kind and I'm very open to posing for pictures, meeting fans and answering questions about 'Bewitched.' I'm thankful that people appreciate what I did. I think it's awesome," she told Fox.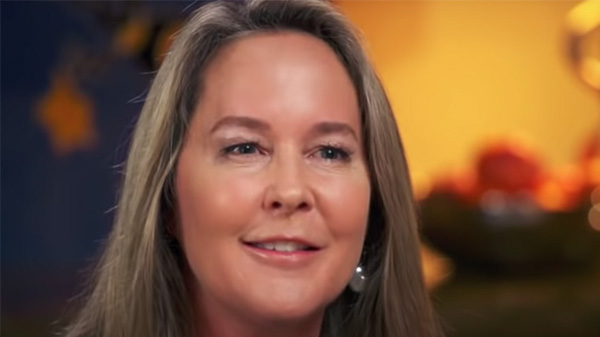 Diane, on the other hand, lives in Santa Barbara and according to her LinkedIn page, she's self-employed and is working with medical writing and clinical development. She has a Bachelor's degree in psychology and sociology from the University of California, and an M.B.A in management from Golden Gate University.
She's also an associate executive director of Shelter Services for Women, which is an organization providing shelter to women and children victims of domestic abuse. Diane is at the same time a member of the board of directors of the Greater Santa Barbara Community Association, which gives scholarships to homosexual students in the community.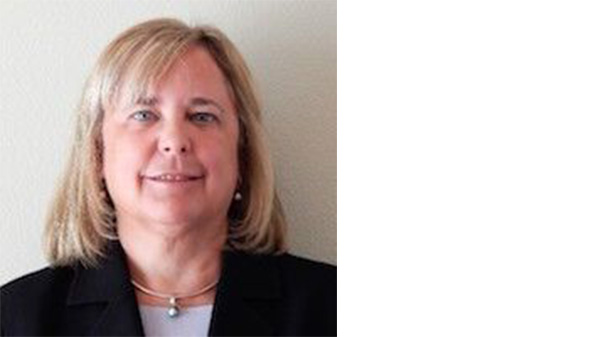 The role of Tabitha is truly an iconic one. It left a mark in the life of many generations who enjoyed watching the show.
Please SHARE this story with your family and friends on Facebook!