Kyle Schwartz is an elementary school teacher whose students' school assignment was spread on Twitter within minutes and it touched many hearts along the way. One day she asked her students to finis a sentence she put on the blackboard -"I wish my teacher knew ______."- but she never expected to get so many sincere answers that made her feel she mattered and was appreciated by the young pupils for they trusted her so much that they shared with her their deepest problems and concerns.
Below are some of the answer the students provided. They teach us that very often we take other for granted not being aware of the background of their actions or their life story.
1. One kid shared that was hardly seeing his daddy because he worked many hours on the job.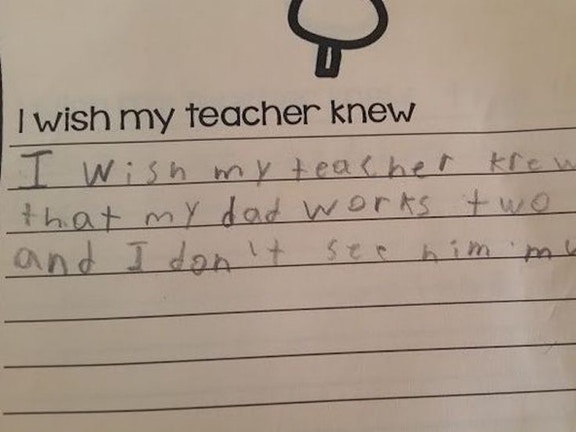 2. Another wished his teacher knew that his parents got divorced.
3. Some finally took the courage to tell they lived in a shelter.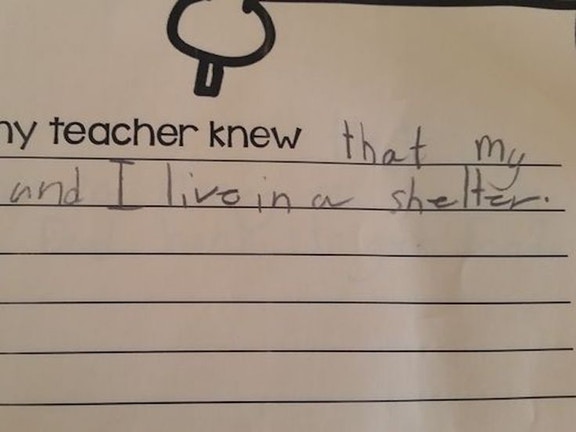 4. They said they worried about their siblings every night.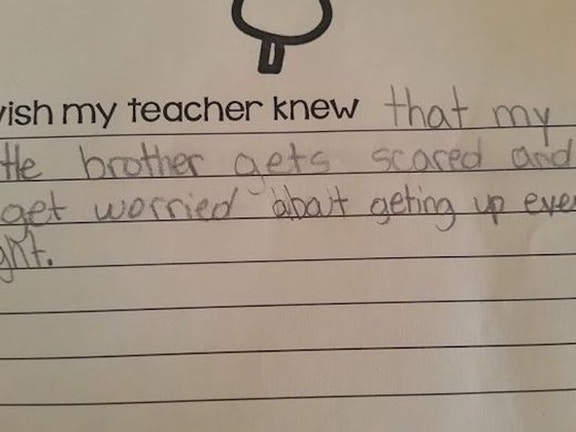 5. A 6th grader revealed how disconnected she felt from her peers.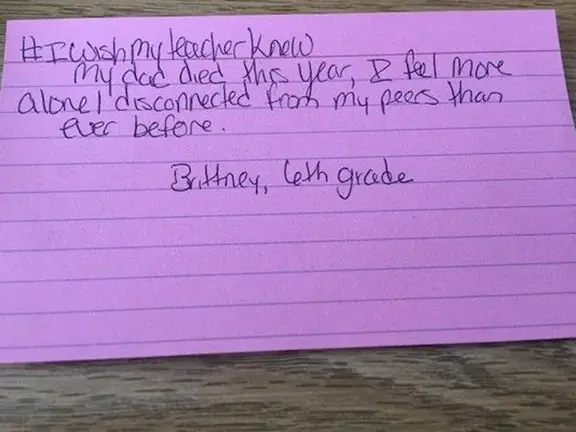 6. How they were in the 'middle', had many siblings and separated parents.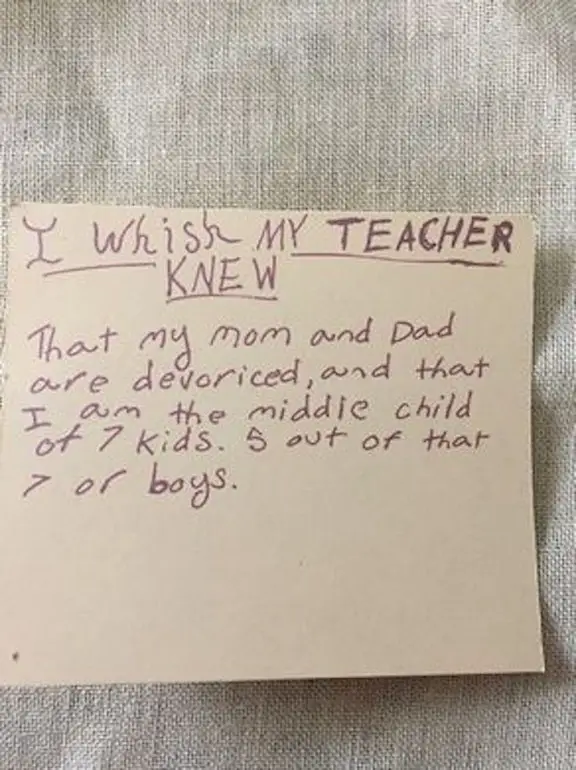 7. They shared their affections.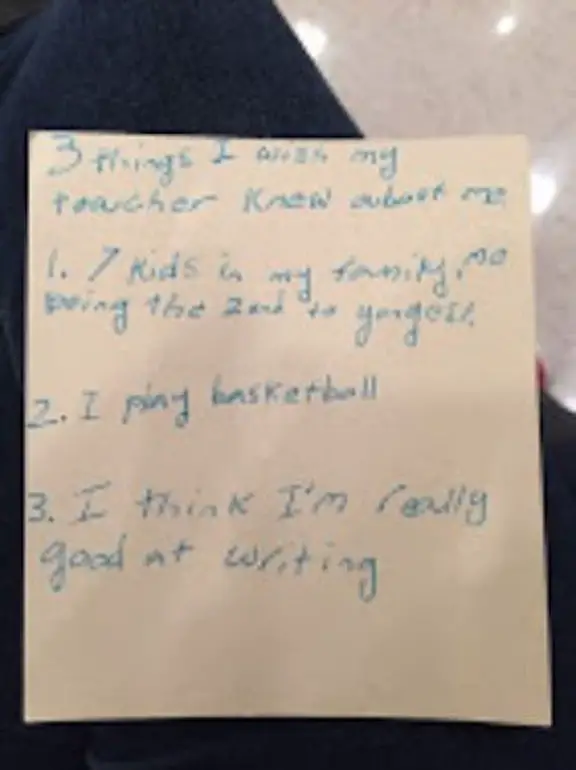 8. They explained worries about having a place to sleep at night.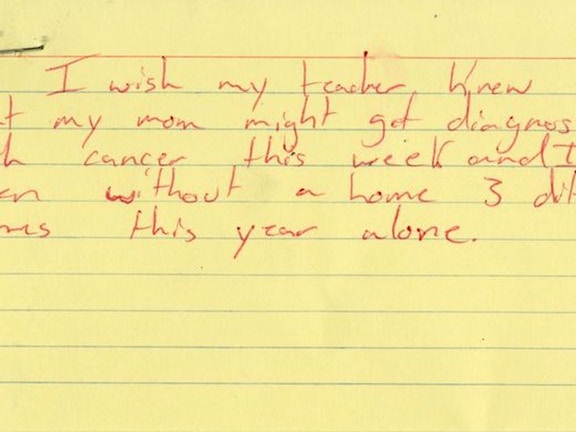 9. They shared their feeling about their 'broken'relationship with their parents.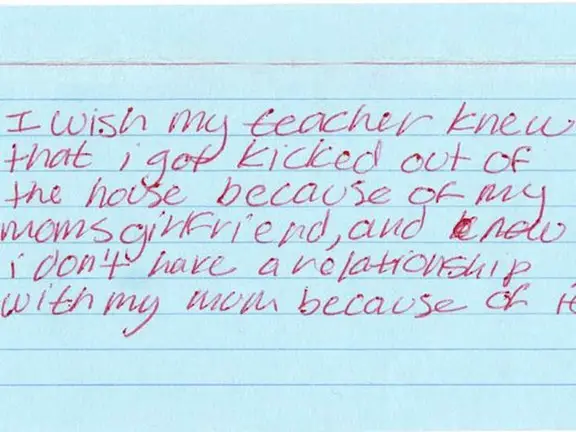 The story of Kyle Schwartz went viral after many people who came across at her Twitter post realized how deeply one simple sentence in a form of assignment affected the students. Other teachers saw it as a way to connect to their students in a deeper level. Everyone believed that this was huge and could help other students become comfortable sharing their problems and troubles with their teachers. The trend was set and it spread all across the countries from all over the world. The hashtag #IWishMyTeacherKnew is part of the movement triggered by Kyle's assignment. Knowing your kids, their needs, the problems they face, their dreams, and their struggles is crucial in the process of teaching. This experience made this inspirational teacher aware of the fact that connecting to your students can greatly enhance the creation of safe, friendly, and supportive classroom environment. She told a local newspaper that she really wanted families to know how "international teachers are about creating a sense of community and creating relationships with kids" because "kids don't learn when they don't feel safe or valued."
This teacher believes that when students are given the opportunity to raise their voice of what troubles them, that makes them more able to take risks at school and perform much better.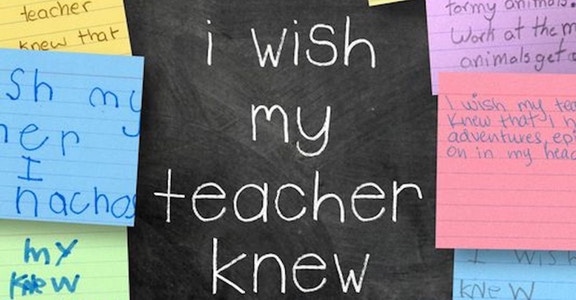 This whole movement resulted in Kyle publishing a book entitled as the assignment itself- I Wish My Teacher Knew: How One Question Can Change Everything for Our Kids. The book includes many of her student's emotional responses and provides a valuable guide for parents and teachers. It also provides an overview of the biggest problems students face nowadays such as poverty and mobility, as well as the challenges of developing classroom relationships that matter. There are some useful tools and steps on how to try to handle them.
She suggests that schools have "grief and loss" inventories for students who have gone through a crisis, or a trauma so that the future teachers of theirs be aware what those students are dealing with.
If you believe this movement has influential impact on the teaching processes share it with your teacher friends.
What do you think ?
comments