For hours, Matt Sooter had been watching his two young children talk and play.
A dad from Arkansas shared a photo of his son, Jackson, doing something "a little boy should not have to." Jackson was comforting his 4-year-old sister, Addy, on her deathbed.
But the father does remember the heart-wrenching moment that followed — when Addy's 6-year-old brother, Jackson, told his younger sister good night for the last time.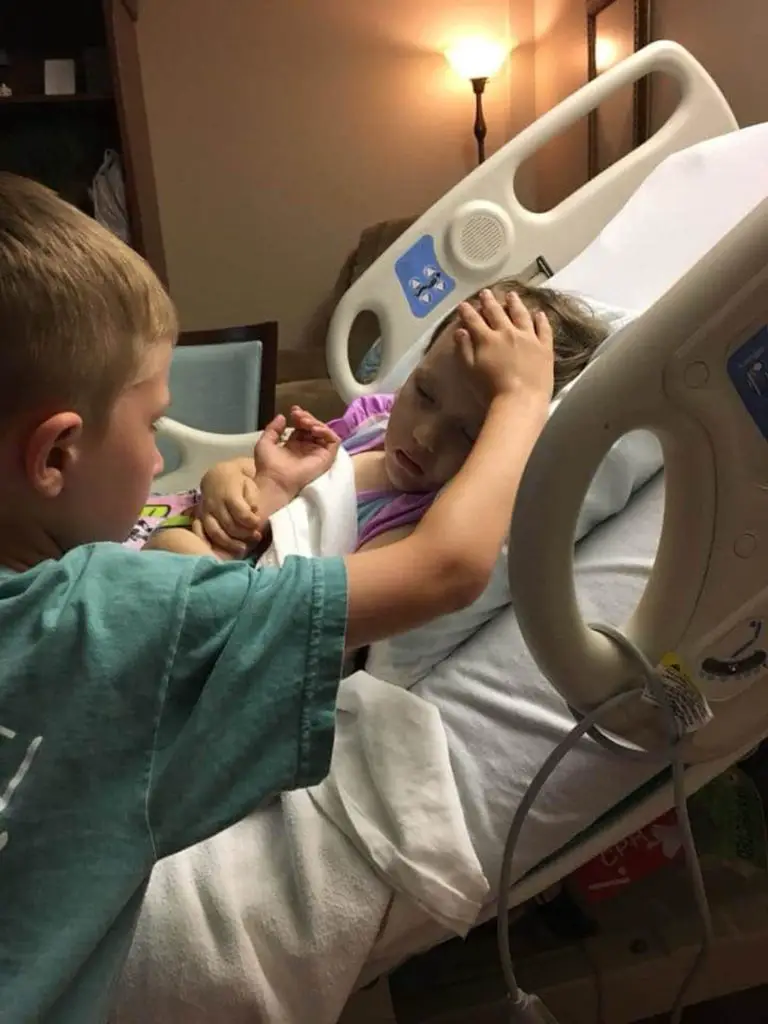 Adalynn "Addy" Joy Sooter was diagnosed with a type of tumor in her brain stem known as Diffuse-Intrinsic-Pontene-Glioma (DIPG) in November 2016. About a year and a half after her diagnosis, the little girl's life was coming to an end.
Addy's father, Matt Sooter, frequently posted updates on his daughter's health in a Facebook group, "Hope for Addy Joy – Fighting DIPG." The photo of his son comforting Addy was one post in particular that gained widespread attention.
"A little boy should not have to say goodbye to his partner in crime, his play mate, his best friend, his little sister," Sooter wrote in the post.
"This isn't how it's supposed to be. But this is the broken world we live in." Jackson stands right at Addy's bedside with one hand on her forehead as she holds his other hand near her chest. Addy appears to be sleeping, something her family says she had been doing a lot of at that point.
The June 2 post explained that Addy's symptoms progressed rapidly, but the day before she had woken up "as her spunky playful self." Addy, however, could no longer eat or swallow without difficulty. Sooter wrote that "most likely she doesn't have much time left."
"Pray for Jackson," Sooter ended the caption of the photo. "He doesn't want to leave her side and we won't make him. Pray for us. That we have the right words and can make the necessary arrangements in time."
The photo of the siblings was shared hundreds of times and attracted media attention. In a previous post, Sooter explained that the family had been spending the past few weeks "trying to live it up and have fun."
"We went to the beach thanks to some dear friends! We've spent time playing with family and friends and just enjoying our time together," Sooter wrote June 1. "Over this past week Addy has lost her mobility and has developed quite a bit of pain in her back from the tumor in her spine," and she was admitted to Circle of Life Hospice care in Springdale, Arkansas.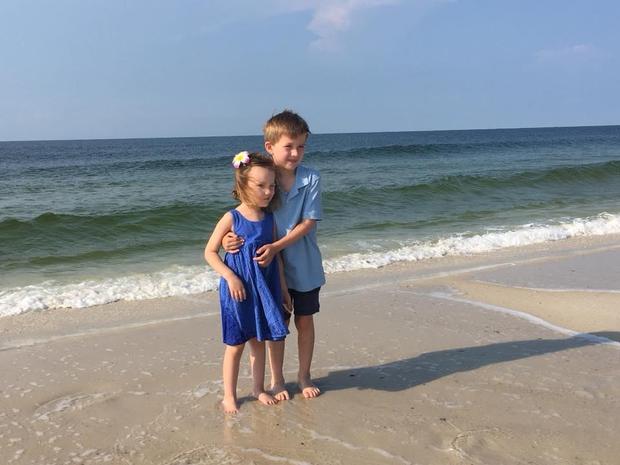 Sooter explained that his daughter's symptoms were progressing quickly and urged family members and close friends to say their goodbyes.
He then asked for prayers for their family — specifically for Jackson.
"He doesn't want to leave her side and we won't make him," he wrote.
Jackson knew that his sister had a tumor and that, if it kept growing, she would die. His father said that it made Jackson sad that his "sissy" would no longer be there but that he was glad "she was going to be with Jesus."
Sooter said Tuesday in an interview with The Washington Post that about 20 minutes after Jackson tucked his sister in, her breathing changed — it became slower, more labored and more erratic. She opened her eyes a couple of times, but she was not coherent, Sooter said.
For the next several hours, Sooter and his wife, Chandra, sat on either side of their daughter's bed. Then, just after 1 a.m. on June 3, Addy died.
They woke up Jackson about 4 a.m., deciding there was no reason to continue to stay at the hospice facility. It was time to go home, grieve and rest.
"We told Jackson that she had passed — that she was with Jesus and she wasn't hurting anymore," Sooter said. "He said 'Goodbye, Sissy,' and they went out to the car."
Sooter posted a photo later that morning, showing Addy wearing a bright white sun hat.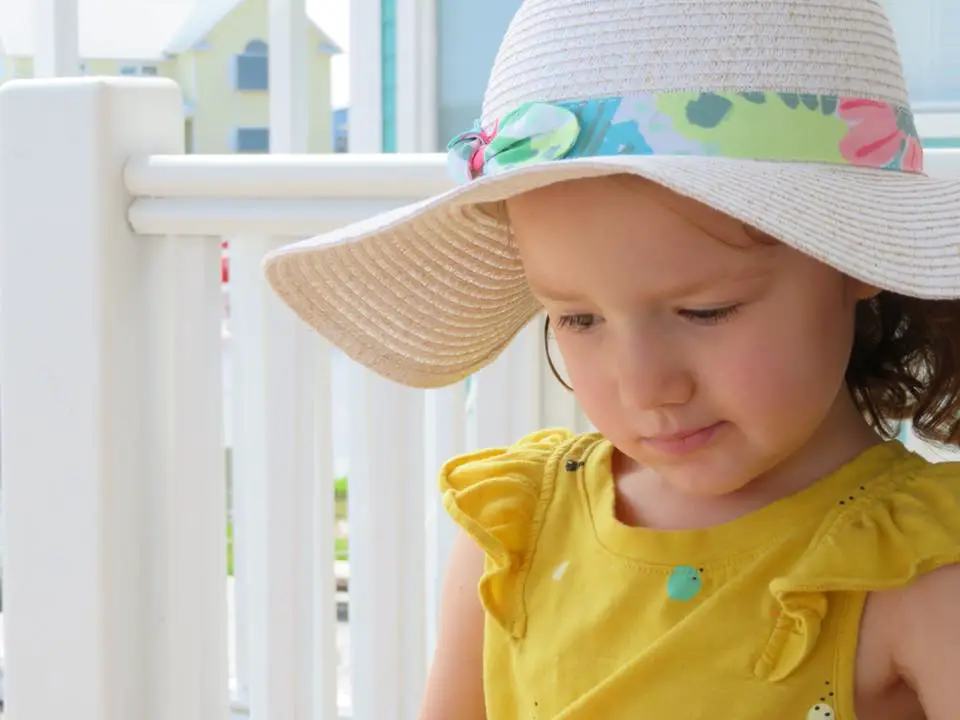 "Our sweet little girl received the miraculous healing that we've all been praying for so long and ran into the arms of Jesus," he wrote. "She passed from this life to the next just as she had lived: stubbornly but also peacefully, and surrounded by family. She wasn't in any pain at the end.
"For those who were wishing to say goodbye I'm so sorry," he added. "This all happened so much faster than we expected, but that in itself is a blessing because she suffered so little at the end."
"She was still walking but only if she could hold your hand," he said. "Otherwise, she would crawl."
In November of that year, Addy was diagnosed with DIPG — a rare and incurable tumor that starts in the brain stem, which controls "breathing, heart rate and the nerves and muscles that help us see, hear, walk, talk and eat," according to St. Jude Children's Research Hospital. The hospital states that about 10 to 20 percent of pediatric brain tumors are DIPG.
For the next 19 months, Addy underwent 33 radiation treatments in Arkansas, then 10 experiential chemotherapy and immunotherapy treatments in Mexico to try to buy her more time, Sooter said.
But they also tried to enjoy the moments they had left with Addy — a Make-A-Wish vacation to Walt Disney World to meet her favorite "Frozen" queen and her first trip to the beach. Then, her father said, there were the little things that were on the 4-year-old's "bucket list": playing hide-and-seek and watching YouTube videos of people opening plastic Easter eggs and showing what was inside.
Eventually, the cancer spread to her spine. Her last week, the tumor in her back started pressing on the nerves in her spine, causing her pain, so her parents placed her in hospice care, Sooter said.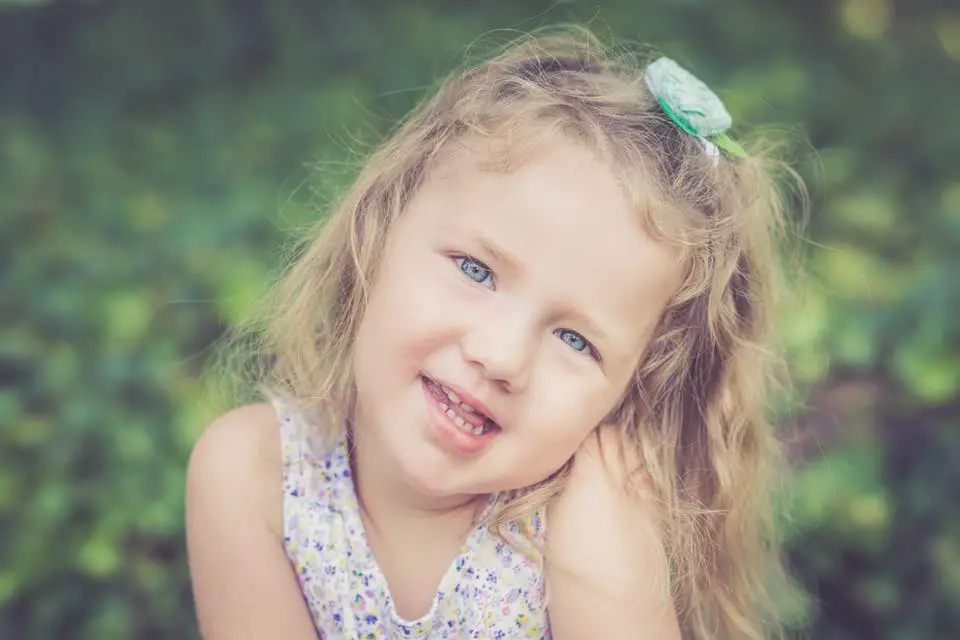 Following Addy's death, her father said he and Chandra donated their daughter's tumors to scientific research "in hopes of saving future children from a similar fate," he wrote on Facebook. At Addy's service Saturday in Rogers, her parents asked family members and friends to wear bright colors "or one of Addy's favorite colors, pink, purple, or blue," to celebrate her life.
He also said that his daughter continued to help others. "This morning she donated her tumors, both brain and spine, to scientific research in hopes of saving future children from a similar fate," Sooter wrote. "Our sweet girl loved helping people and giving gifts so we thought this would be an excellent way of showing her giving heart."
Rest in peace little ANGEL!
What do you think ?
comments