When this family hosted an orphan child for a month during the summer, little did they know that the decision will change their lives forever.
Having 4 young children already, Amanda and JoBen Barket were hesitant whether to welcome the child from Colombia to be their guest, but their intuition was telling them to go for it, so they listened to it.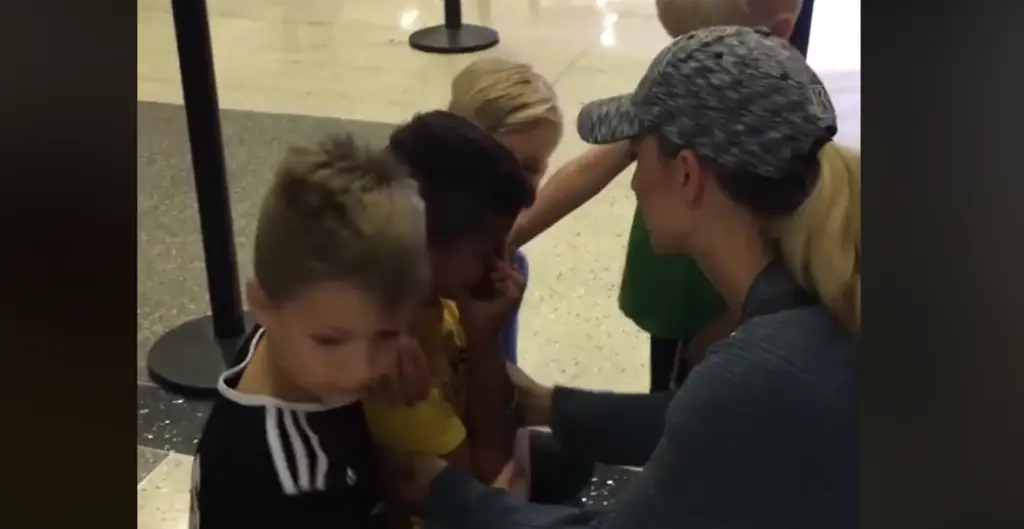 The family couldn't wait to meet the 11-year-old boy named Sebastian they ended up being pared with. The fact that he was from Colombia was another plus because JoBen was born in Peru and he really wanted the child they'd take in to be from South America. JoBen said,
"For me personally, I grew up in South America. The truth is that I'm actually a dual citizen and I love and am strongly connected to my childhood. I do love all children, and do not discriminate in who I share that love with."
The month they spent together was exciting and fun. The family had countless adventures and visited many places. Sebastian was having the time of his life and the family enjoyed the boy's company as much as he enjoyed theirs. It felt as though they had the boy forever, he blended in with the family perfectly and no one was ready for that month to end and for Sebastian to return home. Amanda, JoBen, and their kids grew fond of Sebastian whom they describe as "compassionate, caring, confident, respectful, grateful, goofy, and funny."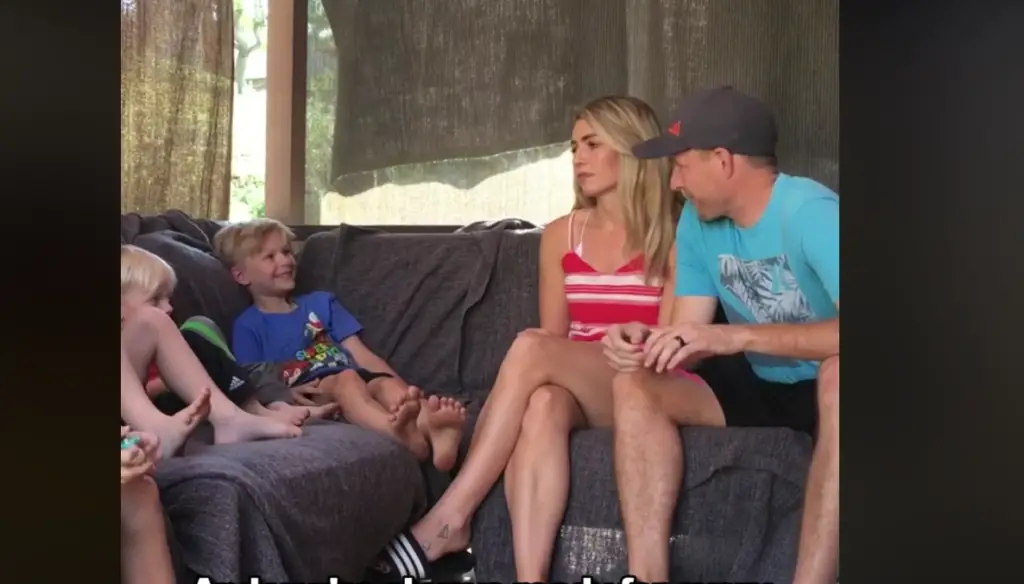 The Barket's knew they had to do something regarding Sebastian, and that's when they decided he belonged there among their children, as part of the family. However, in order for the adoption process to start, they had to go through a bunch of paperwork and fill out lots of forms so they didn't want to tell Sebastian anything before all the paperwork was cleared.
Once they reached the decision it was about time for them to share it with the rest of the kids and see how they would react to the news of having another brother in the house. The mom put it on a video when her kids went all smiles and got extremely excited for the big news. They really wanted Sebastian to be around them.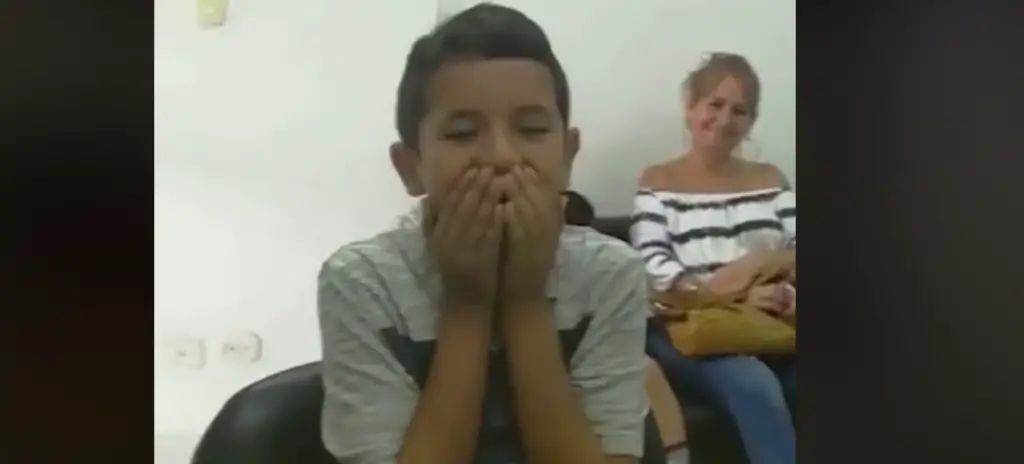 However, Sebastian was already back in Colombia and had no idea that his life was about to take a different turn. The family told Sebastian they wanted to be his parents, his brothers, and a sister in the most adorable way. Each of them held a sigh with their new 'name' written on them in Spanish. So when he was asked whether he wanted them to be his hermana and hermanos (a sister and brothers) Sebastian's reaction melted the hearts of everyone. He was really excited and extremely happy and said that he finally got a family to call his own. No one could hold back their emotions as this lovely boy shed tears of joy. This is the moment both Sebastian and the Barket's will cherish forever for it's the moment that changed their lives for good.
We are thankful there are families like this who are always ready to open the doors of their hearts and their home for orphaned children. We wish them days filled with love and happiness.
What do you think ?
comments