Babies are the cutest human beings. Their smiles and funny faces can make everyone's day and bring laughter. They are especially lovely and fun when they try to dance to the beat of the music. Watching them trying bouncing to their favorite songs can be so heartwarming. Now imagine having two babies doing these things at once. That would certainly be hilarious. This video shows two beautiful twin angels enjoying their daddy's performance so much that they can't stop themselves from dancing to the rhythm. Luckily, their mommy caught everything on tape.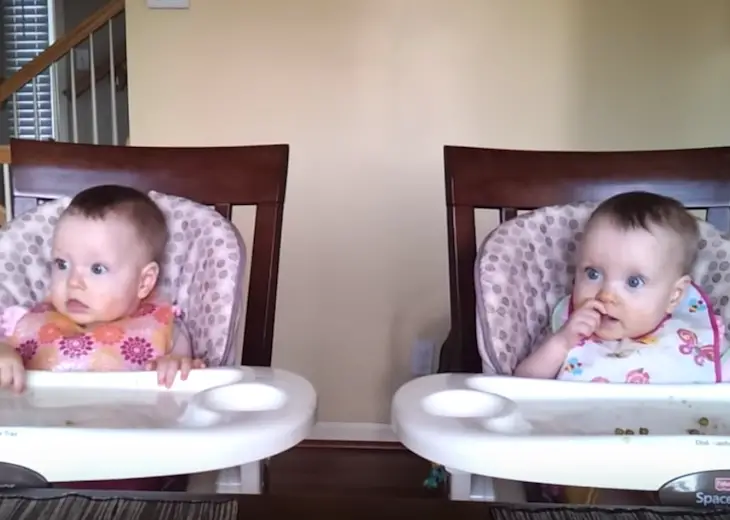 Music can have an amazing impact on people's lives and that's why it is of crucial importance for the babies to be exposed to it from very early age. According to Parents Magazine music helps infants and young children move around easily which affects their positive physical growth. The article also states that when around music, babies tend to be happier, more satisfied, easier to soothe and more willing to explore their surroundings.
It was once believed that these benefits are only gained from listening classical music, but according to the site it's not really important what type it is as long you and your baby love it and enjoy dancing to it. They suggest dancing and playing around with the child anytime the radio is on. Besides the health benefits, you'll spend some fun and quality time with your loved one.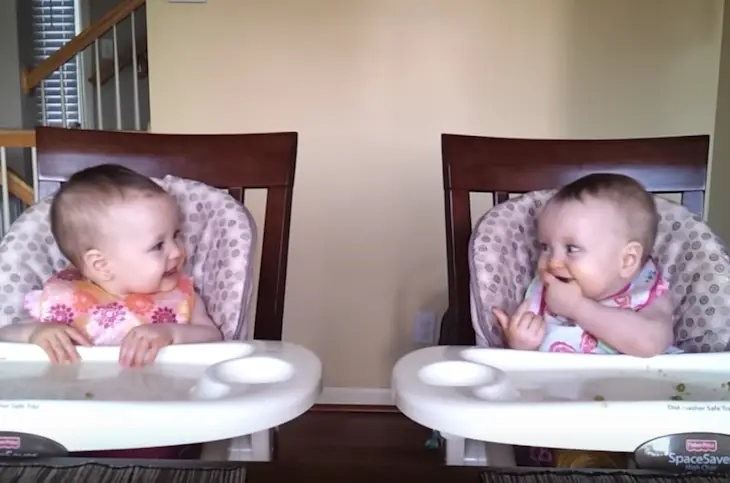 Luckily, these two cutie pies don't need the radio because they have their talented daddy and his guitar. Watching them bobbing their heads to the beat and smiling ear to ear is a confirmation of the credibility of the research discussed above. Their reaction when daddy strums along is all you need to make your day.
Take a look at the video and share this lovely family enjoyment with your friends so they can enjoy as well. With 27 million people watching the 'show' we guess it would be fun if they start a band, don't you?
What do you think ?
comments