When the world got wind that The Duchess of Cambridge and her husband, Prince William, were expecting their third child, everyone rejoiced! The Royal Family has spread so much love to all corners of the globe, and the thought of them welcoming another child was thrilling.
After months filled with morning sickness, Kate gave birth to a healthy baby boy on April 23, 2018. He weighed 8 pounds, 7 ounces, was as cute as a button and had the world waiting for his name. Kate and William formally introduced Prince Louis Arthur Charles on April 27 — and as soon as they did, people began to chatter.
It wasn't until the official first photos were released several days later when the gossip was confirmed…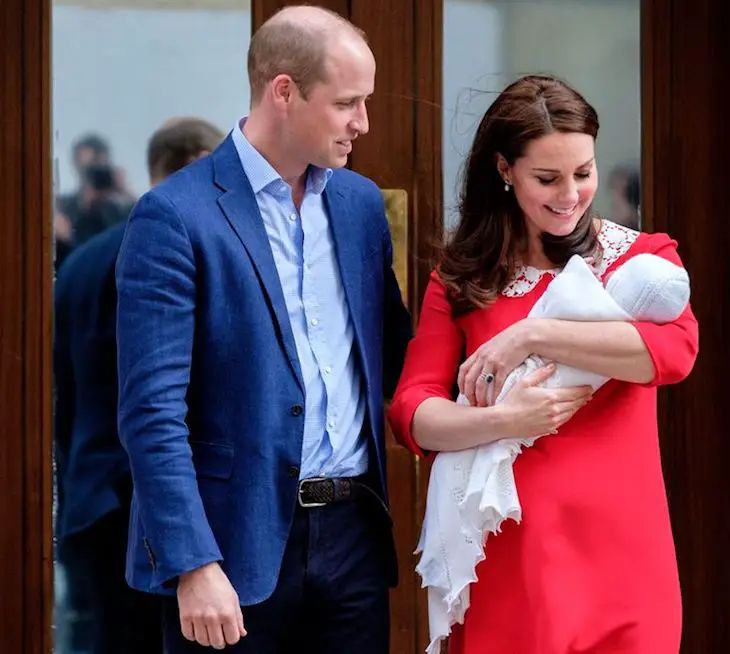 On May 2, roughly one week after Prince Louis' birth, a photographer at Princess Charlotte's birthday party captured two images that set the Internet ablaze! Before realizing that there was anything remarkable about the photos, they shared them across the family's social media accounts.
The spokesperson who shared the images wrote:
"The Duke and Duchess of Cambridge are very pleased to share two photographs of Princess Charlotte and Prince Louis. Both photographs were taken by The Duchess. The Duchess took the photograph of Prince Louis on 26 April. The image of Princess Charlotte with Prince Louis was captured by The Duchess on 2 May, Princess Charlotte's third birthday. Their Royal Highnesses would like to thank members of the public for all of the kind messages they have received following the birth of Prince Louis, and for Princess Charlotte's third birthday."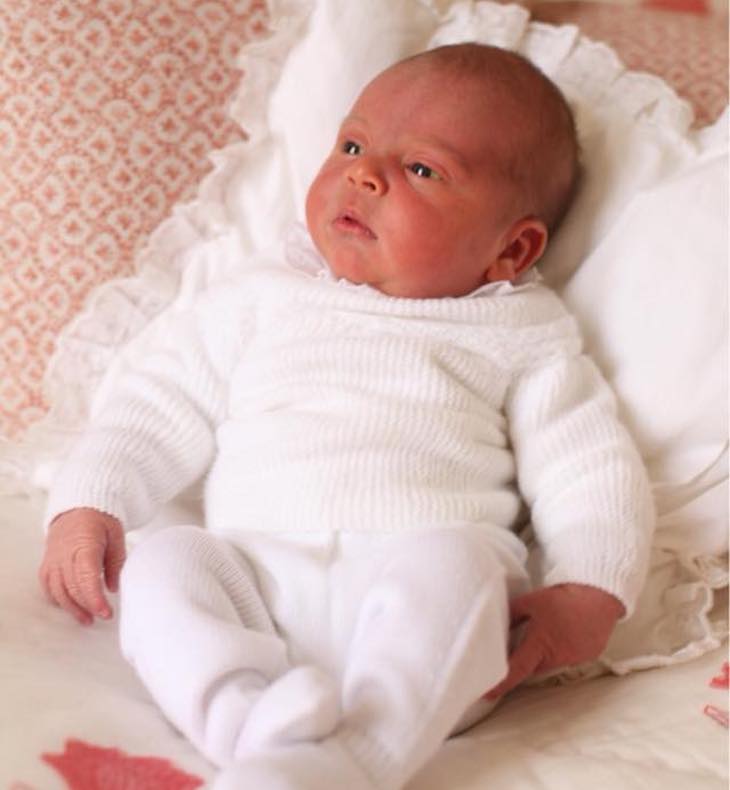 Immediately after The Royal Family posted the birthday party photos online, people started to comment about how much Prince Louis looks like his father!
One Twitter user named Katie shared a photo collage (seen below) in which Prince Louis and Prince William look like the same exact baby. From the blonde eyebrows to the sweet eyes — even the all-white outfit — Prince William definitely has a little twin at home now.
We wish Prince William and The Duchess of Cambridge congratulations during this exciting time. We can't wait to see how George, Charlotte and Louis grow up!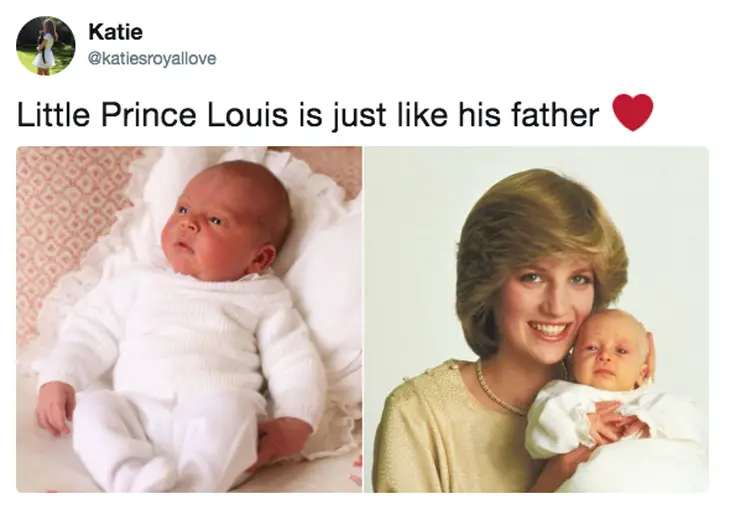 Learn more about Prince Louis and the significance of his name below. What a cutie!
What do you think ?
comments