Mike Blare is a bus driver who has been working for the Regional Transportation Commission of Southern Nevada for five years now. Doing that job means meeting lots of different people every day. Mike is a very observant person who makes sure everyone gets a seat in his bus, not ever wanting to leave anyone behind. One day while on the road, he noticed a 92-year-old man sitting alone at the bus stop. At first he didn't find it unusual for a man that age to be standing alone, but Mike's concerns arose when the man didn't board.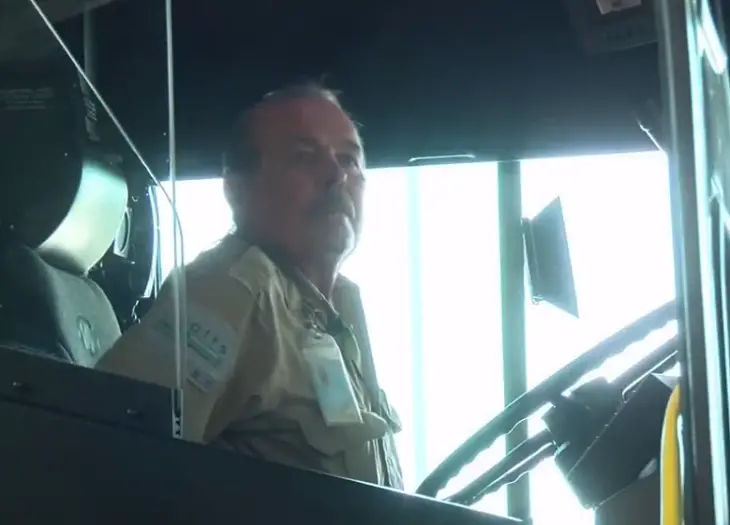 As the day was sunny and the weather was at least 110 degrees it wasn't surprising for anyone to be feeling tired and maybe even dehydrated. This type of weather may affect everyone's health, especially of the elderly. When Mike took another look at the man he noticed how he attempted to grasp the wall. His face could also reveal that he wasn't feeling fine. Fortunately, Mike was there to act fast so he grabbed him by his arm and sat him down inside the bus.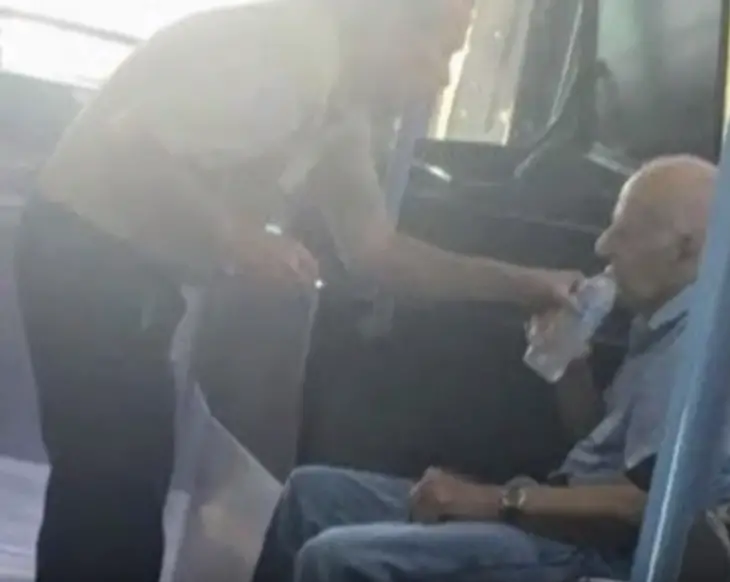 The first thing Mike could think of was to give the man some water, so he took his lunch box, got the bottle of water, and offered it to his passenger. Mike was so concerned and engrossed in helping the withering man that he had no idea another passenger took a photo of what he did and posted it on Twitter. People were so touched by the unselfish gesture that they shared the photo and it quickly went viral.
Below is the video of the story that touched people's hearts.
What do you think ?
comments