Being in the ninth month of her pregnancy didn't stop Tanya from running errands and doing her usual chores. However, this particular day at Target will be one she'll never forget. As she was feeling fit and healthy, she decided to stop by the nearest store and do the shopping for the week ahead. But, as she was walking through the aisles she suddenly felt something was wrong so she went to the bathroom. A shopper noticed Tanya's strange  behavior and approached her just to make sure everything was fine.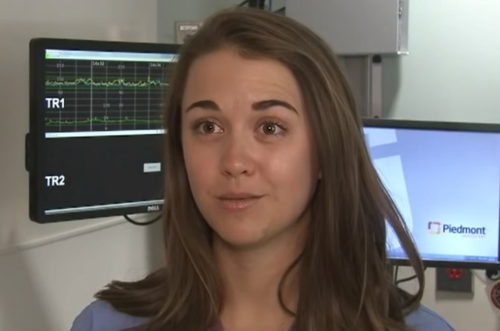 It was obvious that something was going on with Tanya who looked like she was struggling a bit. But once the shopper realized Tanya was pregnant she immediately waved her daughter to come. The daughter happened to be a labor and delivery nurse who checked Tanya up just to be safe. As they suspected, it looked like she was going into labor and about to deliver her baby.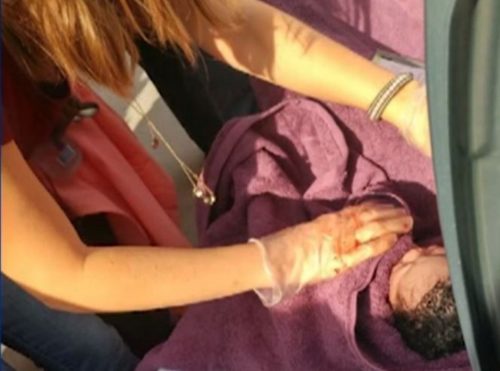 The three knew they had to act fast in order to avoid any potential complications for the baby who was about to be born outside normal hospital settings. They headed to the store parking lot and Tanya went into labor shortly after. She said she wasn't nervous and described it as an incredible experience. "I truly believe it was one of those moments where God placed the right people in the right place at the right time."
If you want to witness this incredible moment then check the video of the intense delivery – talk about being at the right place at the right time!
What do you think ?
comments