The mother just got tired of her 13-year-old son being spoiled and taking all household chores for granted. He took everything she had done, and continued to do for him, for granted.
So she decided to write him a letter to confront him and the problematic situation.
Her letter was posted on Facebook and has since gotten hundreds of thousands of shares. I can totally understand why.
Here is the mom's letter as originally posted on Facebook.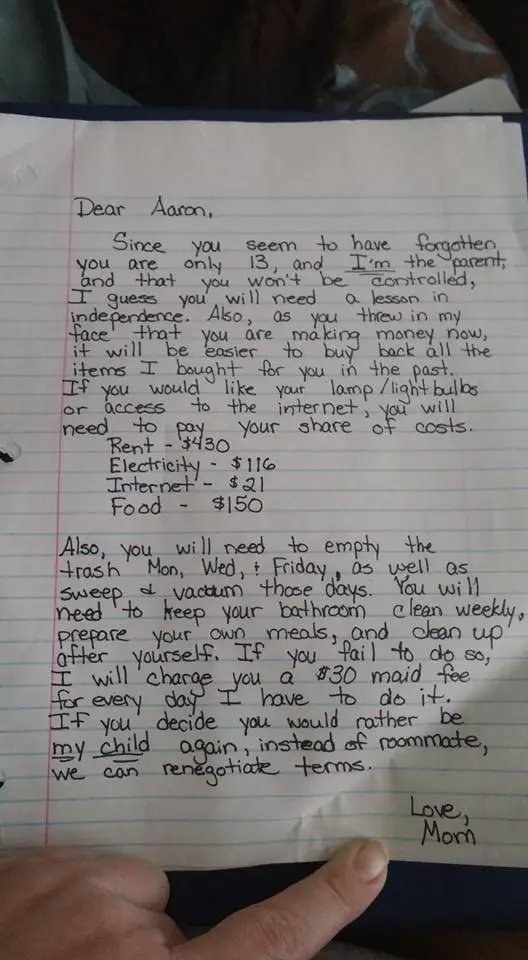 Many have questioned the mother's decision to publish the letter on Facebook, and how her son earns money. She explained both in this Facebook post:
"He is a Youtuber. And the posting was an accident. I meant to post to just family and friends; and yesterday I couldn't figure out why I had over 100 friend requests. I actually thought maybe my account got hacked or something. Yes, I could take it down, but so many people have already read and seen it at this point."
Personally, I think this mom's actions are perfectly valid. Share your comments and share this to inspire other parents perhaps considering doing the same 🙂
What do you think ?
comments