Pediatricians alert parents to be extra cautious when it comes for their children to jump on a trampoline. No matter how fun and entertaining this device might be, the question that was brought up by great number of people after a mother posted the devastating experience they had with a trampoline is how safe this seemingly harmless activity is for our children.
The main issue is that trampolines are extremely popular among young children, and not only every fun park has at least one, but many people have them in their backyards as well. They are huge surfaces on which children enjoy jumping, but their body simply cannot withstand strong forces because it's still fragile. The fact that between 2010 to 2014, E.R. doctors treated more than 91,000 trampoline injuries should be concerning enough to raise awareness at the parents to not let their kids who are under age of 6 near trampolines.
The story of the 3-year-old Colton who sustained a serious injury after jumping on a trampoline triggered the concern of playing with this toy and now hopefully many people would reconsider allowing their children on one.
Mom Kait writes:
"As hard as it is to relive the past 12 days, we feel compelled to make other parents aware of the danger associated with indoor trampoline parks.
Colton fell and broke his femur, the strongest bone in his body, while innocently jumping alongside his dad and I.
Come to find out, according to the America Academy of Pediatrics and the America Academy of Orthopedic Surgeons "children under the age of 6 should never use a trampoline."
This is due to the fact that their fragile bones are not meant to withstand the repetitive pressure from jumping. We had no idea and were shocked to find this out from our pediatric orthopedic surgeon during Colton's hospital stay.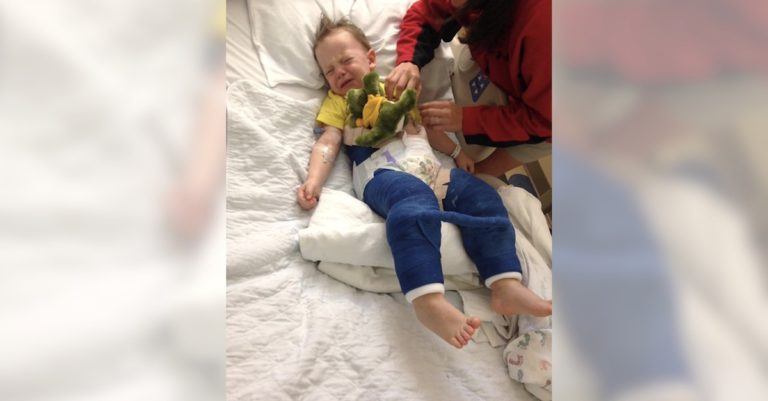 Our lives have been turned upside down since Colton's accident and every day is a struggle for his sweet 3-year-old self as he adjusts to life in a hip spica cast for the next 6 weeks.
We share this with you today to spread awareness that these facilities are specifically advertising for Toddler Time, when in fact toddlers should be nowhere near trampolines.
We hope by sharing his story it will prevent a child and their family from experiencing the trauma and heartbreak associated with trampoline injuries in young children. Please help us by sharing this story!"
If after reading this, some parents still believe their children should have the fun of bouncing then they should definitely take into consideration some of the safety tips recommended by the doctors such as constant adult supervision, avoiding acrobatic movements and flips, and restricting the use to a single jumper at a time.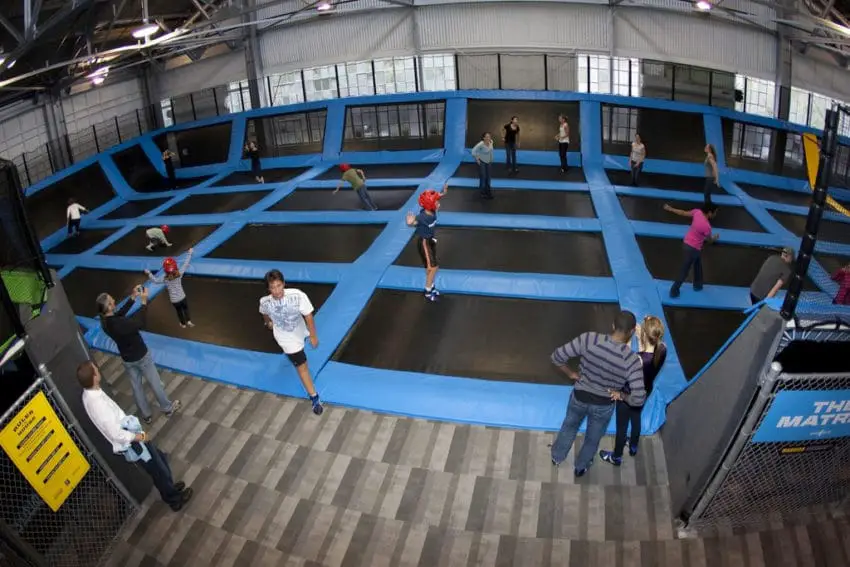 Kait also writes that their kid was jumping in a separate trampoline, and he didn't have a fall but his bone broke as a result of the repetitive pressure on his legs while jumping.
We thank Kait for the warning and we hope little Colton would get better soon.
Think your friends would be interested? Share this story!
What do you think ?
comments