An amazing and breathtaking footage taken off the coast of Seward, Alaska went viral and has been viewed more than 14 million times. When you watch it yourself you'll understand why it got so popular among the social media users. It portrays one of the most stunning creatures, the humpback whales, in a feeding frenzy. Brad Rich and his boating crew were left wondering when they noticed the great number of seagulls. They assumed the massive creatures they saw popping in and out of the water in the distance were whales and as they got closer they realized they were right.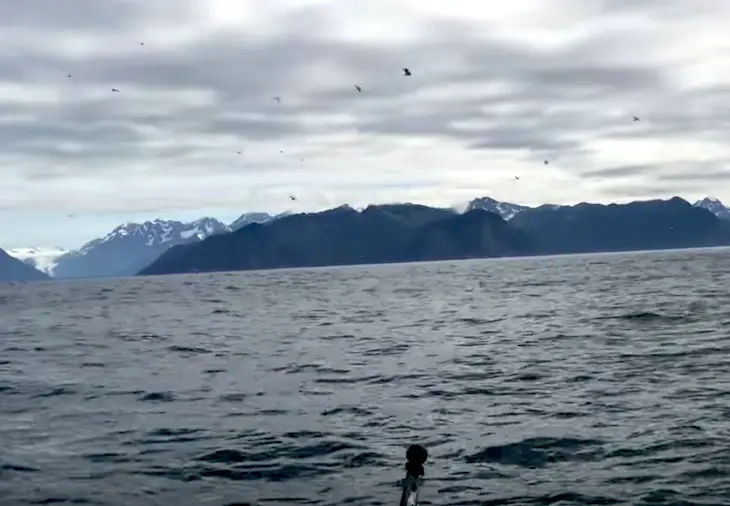 While filming, at one particular moment the people from the boat turn their heads to the left and see a sight they thought can only be seen on a BBC documentary. They could never assume they will ever have such a close encounter with those huge creatures. The humpback whales chased their food from the depths of the see and brought it to the surface while making circles around it. Some of the whales waved their fins and it looked as they were saying hi to the people on the boat. Still stunned from the sight, they turned the boat and left, letting the whales have their lunch at peace. They witnessed one of the nature's greatest acts.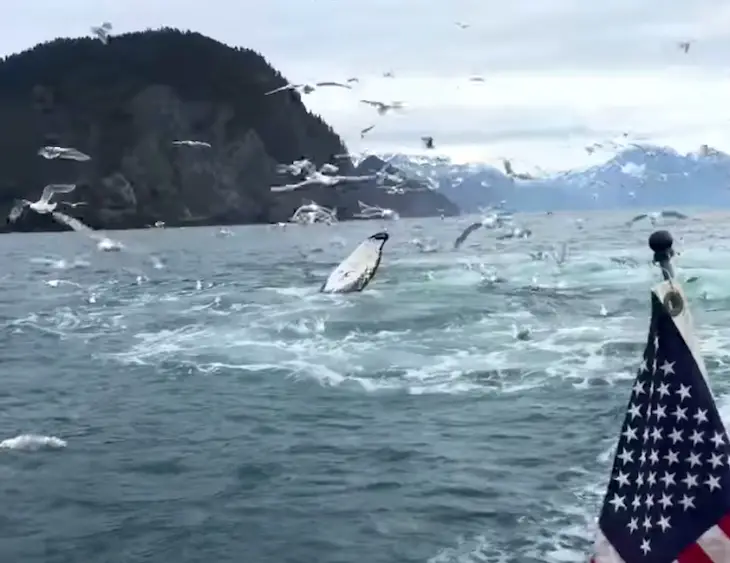 Brad is extremely excited from what he saw and he doesn't want to hide it. His contagious laughter makes things even more interesting to watch. If you want to see the whole thing then take a look at the video below. It's not every day you see real-life whale feeding frenzy in action. He is so thrilled that he curses with excitement when a whale breaches next to him. But, I guess everyone would have the same reaction if being only inches away from gorgeous creatures like those whales.
What do you think ?
comments