Meeting the new bundle of joy for the first time is the most memorable moment in the parents' life. This has to be true for the other family members as well, including the siblings and the cousins. But, wait, can it also happen for the young ones to be jealous instead? I guess the answer is yes, but that is certainly not the case with this little cutie.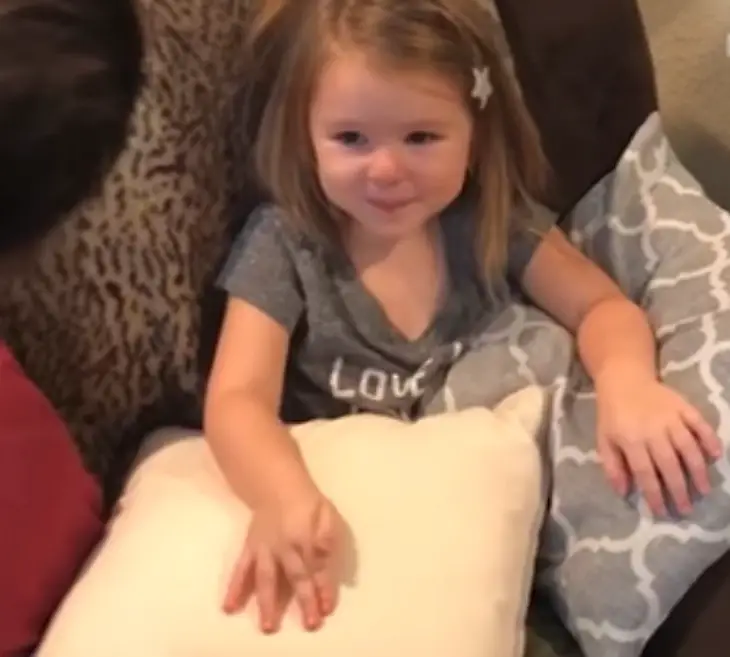 It's the first time for this beautiful girl to meet her baby cousin, and she is beyond excited to embrace the tiny creature.
She is ll smiles as the baby's mommy puts the baby in her lap.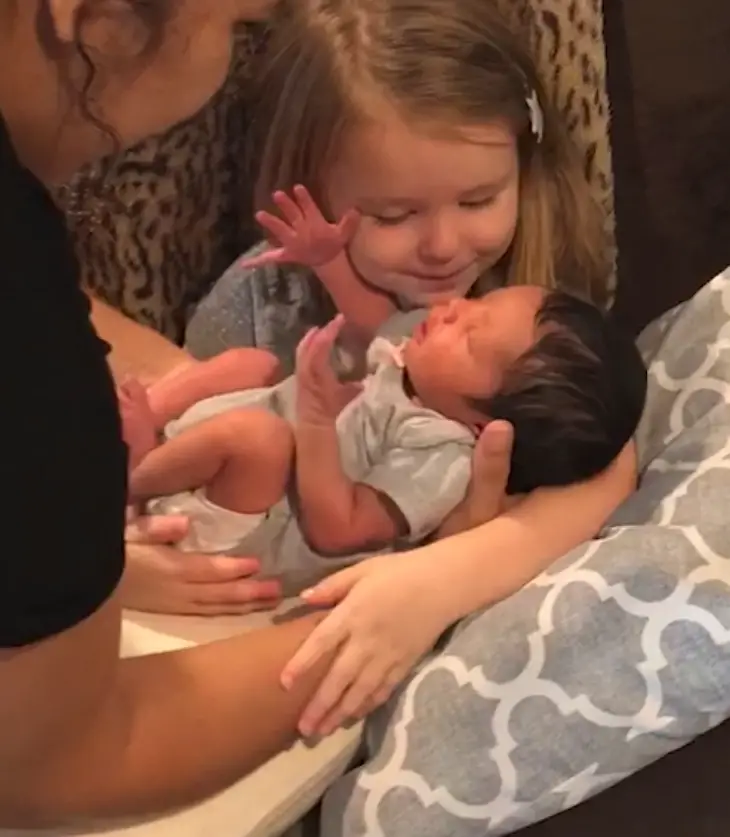 The baby's mom gingerly places the newborn on a bed of pillows, providing support for the baby. The little cousin just gazes in amazement at the baby.
She gets so emotional as soon as she finally lays eyes on her baby cousin! The dark haired baby squirms like a worm, nestled up against her older cousin.
The toddler kisses the baby on the forehead and she is so happy to have him in her arms that some tears of joy roll down her cute face.
She looks up at the camera unable to hide her excitement. What's more, she is treating the cousin like a real pro, holding him firmly.
The baby treats her with a huge yawn and nestles into her as a thank you for loving him so much.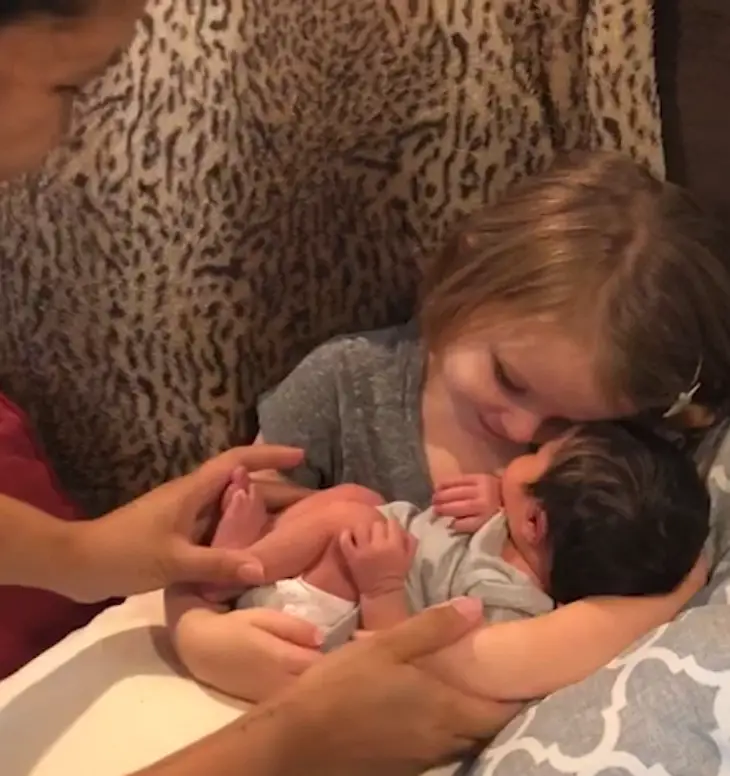 Once the baby starts screeching, the girl gently tries to calm him down and it's so darn cute watching the two creating a bond that will last for a lifetime.
Facebook user Denise Hibbert sweetly described the baby's cousin as an "old soul." Lily Amethyst Ysrael Chai proclaimed on Facebook that she undoubtedly would make a great baby sitter and mom someday.
'"(She) has compassion at such an early age. Great feature."
Amanda Johnston described their meeting as a "beautiful, tender moment."
'"That darling little girl reminds us of what is good in this world."
This first meeting of young ones is bound to be the first of many snuggles, hugs and cuddles these two cousins will share. Sure, there likely will be a few squabbles, but cousins make wonderful playtime pals and friendships that can last forever.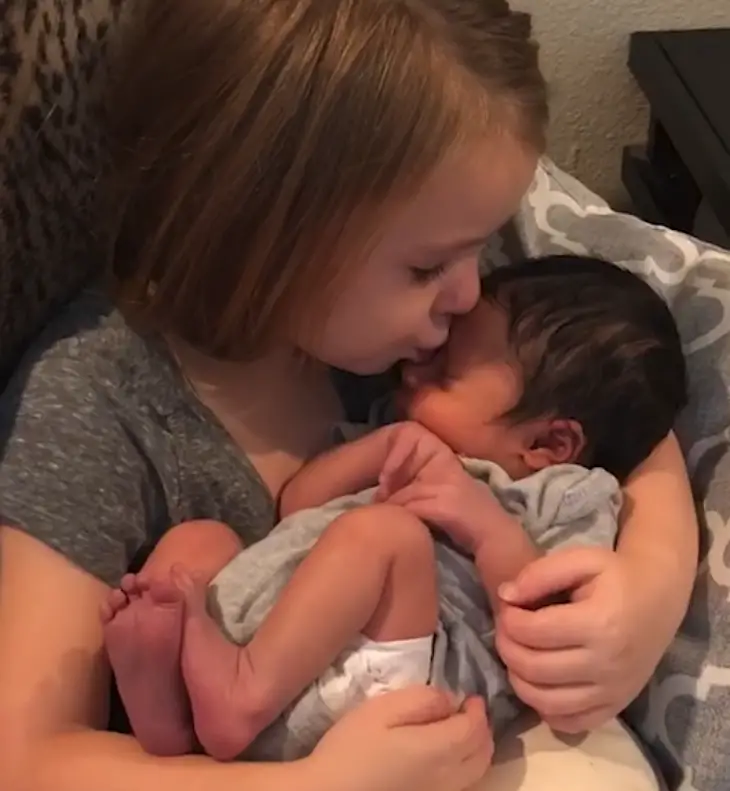 Watch how simply precious their exchange is in the video below.
Think your friends would be interested? Share this story!
What do you think ?
comments