Dave Crosby sees that his daughter has a special talent, and like any parent want to tell the world about it. Clair is her name, and her daddy wants to share what she can do with the world, what a really proud dad!
Claire is just the tender age of five-years-old but she has an amazing repertoire of experiences already. She has her own YouTube channel can you believe it?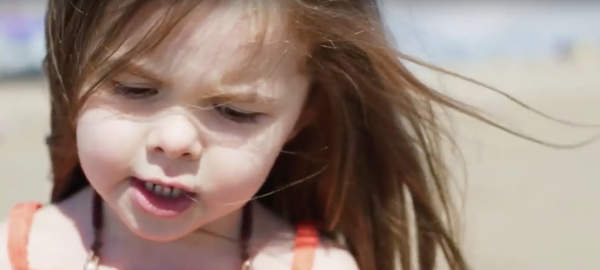 She also has Instagram accounts too where she showcases her talent too, the world can see and according to her channel:
(Claire is…) "just a 5-year-old little girl who loves to sing and make music with her dad."
This sweet little girl, unsurprisingly, has had the opportunity to work with Disney, the chance of a lifetime!
She was able to shoot a scene from her absolute all-time favorite movie 'Moana'. She was working with the whole crew in a full Hollywood Style production!
She would perform the to her favorite song, "How Far I'll Go." And even get to sing alongside Auli'i Cravalho, the real actual voice of Moana…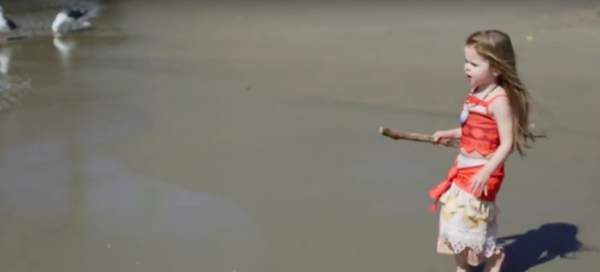 Claire really was so excited, what an amazing opportunity for this little girl!
Dad said:
"While we were in LA, we ran down to the beach for a bit to film a video for Claire's studio version of 'How Far I'll Go,' …She loves this song."
This tiny little girl stands in front of the camera, all the confidence in the world, she is confident in facing her fears, and just does it, she is following her dreams, amazing!
Viewers just can't get enough of her and her talent, the whole internet is rooting for her. The lovely video has been seen over 23 million times, she really is a sensation, what will she come out with next we might ask?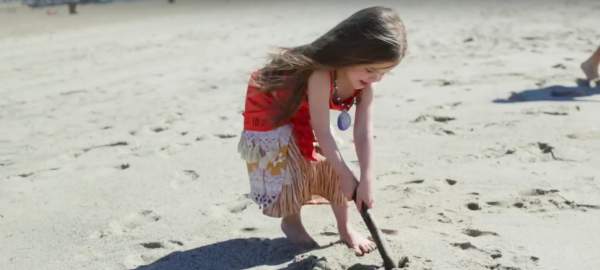 This little one captures hearts and touches the souls of us all, the expert video skill of course help, but it's nothing without her awesome talent, a real start performance!
This may well have been her first opportunity, but it definitely will not be her last, she already had a path to success, with a little help from dad as she grows up of course…
Please SHARE this with your friends and family.
Think your friends would be interested? Share this story!
What do you think ?
comments