If you consider a martial art for your child to do, Taekwondo might be something to take into consideration because it's suitable for young children and helps improve their physical strength and develop their fine motor skills. This daddy wanted his daughter to learn self-defense and some fighting tricks and that's how she ended up at her first Taekwondo class that will bring tears of laughter at the onlookers.
The first thing she needs to master is breaking a thin wooden plank with her foot. This sounds like the most simple thing to do, but for this girl it wasn't that easy, not because of lack of strength but because she didn't quite catch what she was supposed to do. How she did it at the end is beyond hilarious, and everyone is glad they got to witness how innocent and fun kids can be.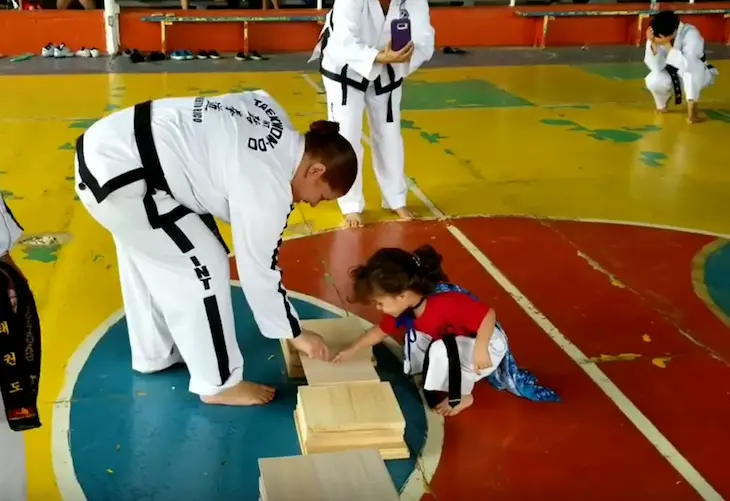 The instructor tries to explain the process to the lovely girl, but instead of doing what she is told, she just imitates the instructor's movements. As the instructor points to the wooden plank saying it should be broken by foot, the girl actually points to it herself. Other Taekwondo masters approach in order to offer some help, but they also end up bursting into laughter along with the spectators.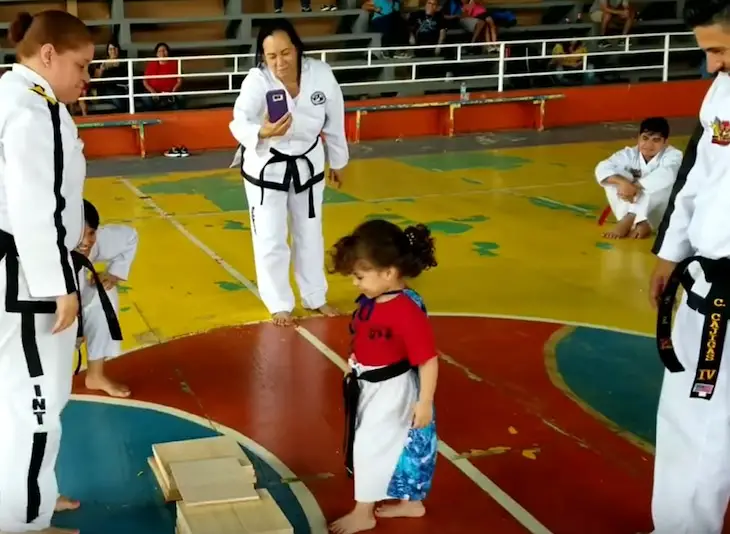 Even when the instructor actually crashes the plank in hopes that the girl will imitate that action as well, there is no result because the girl is still puzzled about what she is expected to do. Eventually, her teachers lift the girl up and place her on the wooden plank and that's when the crowd couldn't hold their amusement and cheered her with applause.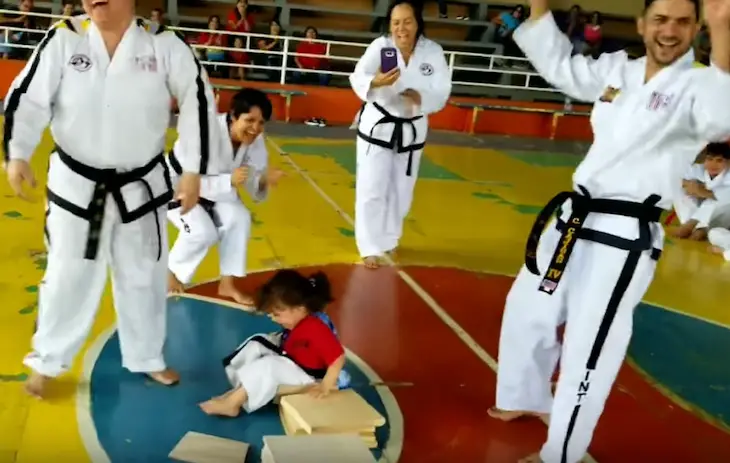 Well, maybe Taekwondo doesn't suit her best so we hope she would be more successful in other disciplines. Take a look at how this girl does it at the end and share the video with your friends.
What do you think ?
comments