In 2018, then 36-year-old Ariana Sutton gave birth to a healthy baby girl. The family was overjoyed since this was the first child the couple welcomed in their lives. However, as everyone believed that their home and their lives would be filled with nothing but joy, Ariana went through something many new moms experience; postpartum depression.
This condition is way more common than one assumes and affects every 1 in 10 women who give birth.
Ariana's husband, Tyler Sutton, who works as a police officer in Massachusetts said his wife had never experienced any mental issues before she gave birth, but when Melody was born, it was evident Ariana had a hard time.
"We weren't that familiar with it, so we were very much in the dark, both of us." Tyler explained. "I came home one morning, and I just couldn't recognize the person sitting in front of me. So, we dropped my daughter off with her grandmother and got her to the hospital." Ariana was hospitalized twice but returned to her old self with some medication and treatment. A happy mother and dance instructor, remembered by those who knew her as "warm" and "upbeat."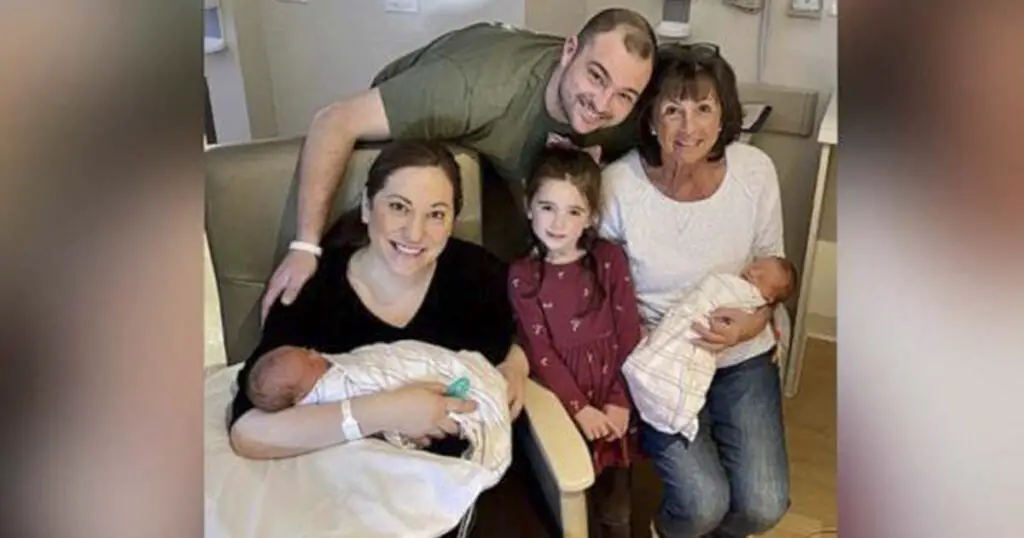 A couple of years later, Ariana fell pregnant again, this time with twins.
The babies were born on May 23, 2023, and this time the family was already aware that Ariana could again experience postnatal depression so they were ready to provide as much help as possible. "When we finally got pregnant with the twins, we came up with a plan. We got a team together," Tyler disclosed.
"What happened to her over the span of a few weeks happened this time around within a couple of days," he said. "And even though we had a plan in place, there was no way for us to predict that this would happen so quickly and so suddenly." Unfortunately, this mom's symptoms came on sooner and stronger than they had before and shortly after giving birth to her twins Everly Irene and Rowan Stephen, Ariana committed suicide.
"It takes a very strong person to ask for help," devastated Tyler explained. "If we could just make it the norm asking for help, instead of [women] feeling shame for not being able to do it themselves, because this is a real thing. It is very, very real, very powerful, very dangerous, and shouldn't be faced [alone]."
The family started a GoFundMe page to help Tyler spread awareness of postpartum depression.
Please share this campaign with your network to raise awareness about postpartum depression and the importance of mental health care during and after pregnancy. By fostering a supportive community, we can strive to prevent other families from experiencing similar tragedies," the page read.
Tyler also said he wants to see a change in how healthcare providers talk to expectant parents about postpartum depression.
"If there was something that I could start right now, [it would be to] ask the medical community just to make a small change to their routine, and add one more line to their checklist of things to do when they meet with people," he explained.
We are saddened by this tragic loss of a young mother of three. We hope Tyler stays strong for his three children who will grow up without the love of a mother.
Please SHARE this article with your family and friends on Facebook.
Bored Daddy
Love and Peace