The father figure plays very important role in the life of the daughter because the bond between them is deep and one of a kind. When the father is present in his daughter's life she develops stronger sense of self-esteem and develops more positive behavioral traits. Daughters raised by their fathers are strong, and brave, and learn not to give up.
The story this father shared with 'Love What Matters' talks about courage, persistence, and the power of love.
When Shayla asked her daddy to take her to the doctors because of what she believed was a sinus infection, neither her, nor her father could imagine what they were about to hear from the doctor. The sinus infection was anything but; it was a cancerous tumor that at that point spread on two thirds of her chest. The night they heard the devastating news was the first nigh out of 450 that they would spend in the hospital, in the room on the pediatric oncology unit of Fairfax hospital.
The father recalls the day he learned about his daughter's Stage 4 Hodgkin's disease. He could feel his heart bouncing, his voice trembling, his whole body shaking. His soul hurt so much that he didn't know if he would manage to overcome the pain. But, one thing he was certain of, he had to be brave for his daughter. He had to be brave enough to help her face with the condition she found herself in, and he had to be brave in order to endure the whole process of harsh treatments and chemotherapy along with her. Before they had the 'conversation', the father bought for them two sterling silver 'feather' bracelets. It was a conversation in which he opened his heart to his loving daughter, telling her everything and nothing, talking about the wind, and the feathers, about the cancer, and about being BRAVE! Because being brave was all they could be, that was the only option.
As the father handed his daughter the bracelet, he promised three things. First, to wear that bracelet until the day she was cancer free. Second, to stay with her for every single night she stays in the hospital. And third, to stay brave as long as she stays brave.
The future brought for Shayla and her father hundreds and hundreds night in the hospital, lots of painkillers, medicines, transfusions, and chemotherapy. She tried hard to stay brave, but the heart of the 16-year-old Shayla quit working so they had to install a pacemaker/defibrillator into her chest. The father also recalls those times as times of support. He was there to cuss with her, and talk, and cry, and laugh. He shared every single emotion with his child.
Unfortunately, things started becoming worse as one day her pacemaker began to malfunction and started shocking the girl who screamed "Help me Dad! IT'S SHOCKING ME! …IT'S SHOCKING ME!". Those words rocked the core of her father's bones for he was helpless and the only thing he could do was to be there for her and to stay brave.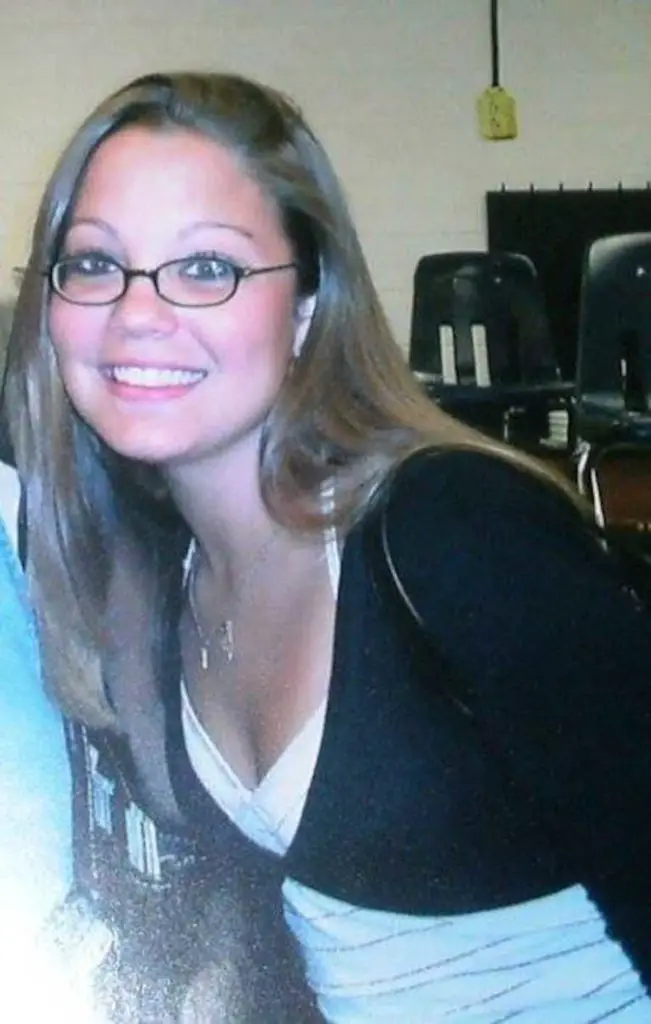 Once again they talked about the wind, and the feathers, and about being brave. As the time passed by, Shayla had to undergo more chemotherapy and more heart surgeries. The day had come when the doctors believed they did everything they could, and it seemed what the father feared most was coming closer. How could he tell his daughter that she was going to die? But, as he promised, he had to be brave till the end. He said "I did of course have that conversation with her, and as unbelievable as this may sound it turned out to be the most amazing, beautiful, magical, wonderful conversation I've ever had in my entire life, and one that I hope you NEVER EVER have to have…"
The father realized that his daughter was way too fragile to keep fighting, because she already fought for so long, and she was brave all along. What touched her father the most is that he now knew that she was brave not for herself, but for him.
A couple of days later, Shayla lost her battle. Now her father "rarely talks about the wind… and he seldom talks about feathers… but he talks a great deal about a little girl he once knew, and about the importance of being brave."
If you believe that love is what make us endure the hard times, please share this touching story with your loved ones.
What do you think ?
comments