The internet has quickly fallen in love with an old dog named Cookie. Though her story begins as a heartbreaking one, rest assured there is sweet redemption.
Cookie, a senior cocker spaniel, was picked up as a stray alongside a one-year-old lab. As it turned out, the two pups were owned by the same family. The owner arrived at the San Bernadino shelter to claim the dogs. Well, to claim one of the dogs, that is. The family took their lab home with them, surrendering Cookie and leaving her behind. The shelter snapped a photo of Cookie, who watched her family walk away. She cried and whimpered for their return.
It's sad but true: Countless dogs are given up just for being older — and many of these senior dogs are put down when they can't find new families to adopt them. Lynn Hamilton of OC Small Paws So UT wasn't about to let Cookie be just another sad statistic. When she saw a heartbreaking photo of Cookie waiting for her family to come back to her, Lynn knew she needed to do something… and fast…
Within a month, Cookie's story went viral, and you're about to see what happened next.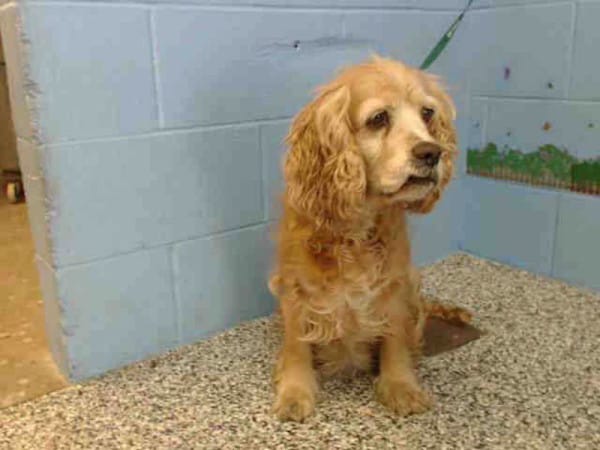 Animal lovers are currently falling hard for a dog named Cookie. This old cocker spaniel and a young labrador were picked up as strays and impounded at the San Bernadino shelter in California. The family who owned the two dogs went to the shelter, but their decision is what makes this story so difficult to comprehend.
The family claimed their one-year-old lab, but left nine-year-old Cookie behind.
Cookie watched her family walk away, crying out in abandonment.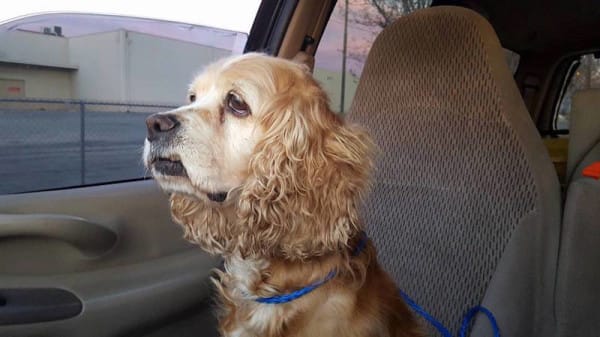 Lynn Hamilton of OC Small Paws So UT wasn't about to let Cookie spend one more day alone. Thanks to Lynn and her rescue team, Cookie was set up with a wonderful foster home who saw an ad for the abandoned dog.
Cookie was ushered off to a brand new life, full of cuddles, warmth, treats, and affection.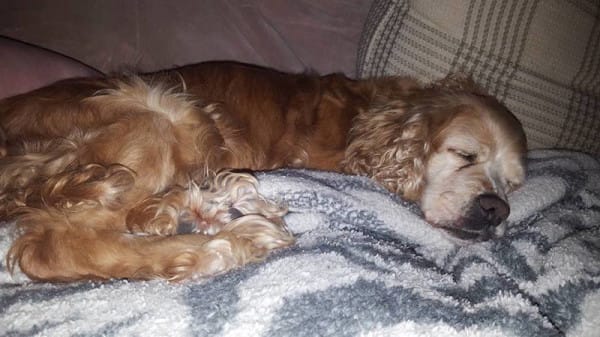 It's not uncommon for pet owners to surrender older dogs. Sadly, many senior dogs who require special care and medical attention are given up by the very people who are supposed to take care of them.
Had OC Small Paws So UT not stepped in, there's a good chance Cookie would have been euthanized.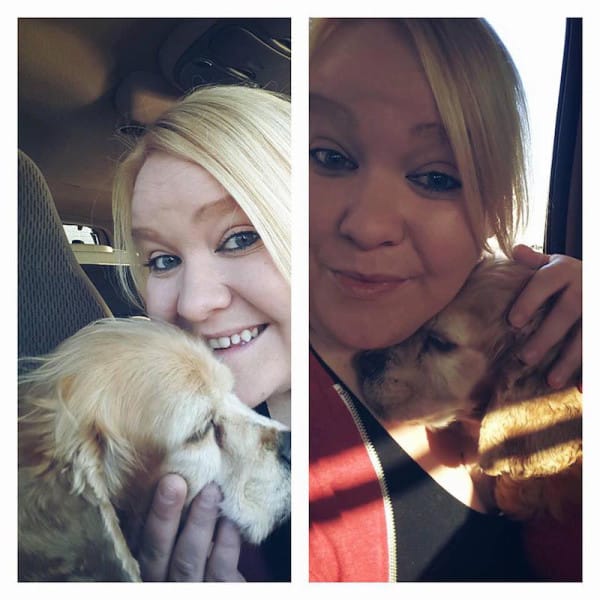 Cookie found happiness once again, but vets found something else — over 12 cancerous tumors. Thankfully, her dedicated veterinarian was able to remove most of them.
As a result of Cookie's medical state, the folks at OC Small Paws So UT formed a shell of care and protection around her. "We have made the collective decision to not adopt her out," the staff announced on Facebook. "She will stay under the care of the rescue for the rest of her life. She also will be under the care of our vet who has already done her first surgery."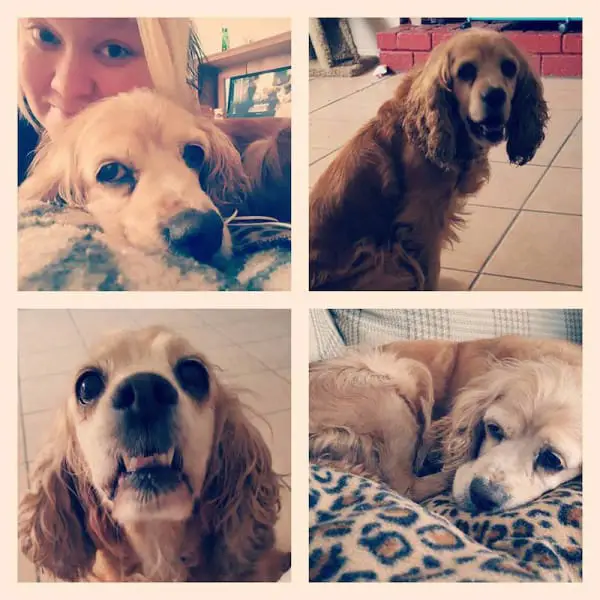 Thank God for the heroes who gave Cookie her second chance. Please SHARE her story with your dog-loving friends on Facebook!
Think your friends would be interested? Share this story!
What do you think ?
comments