There is a saying that goes like this- Be patient! Good things come to those who wait!
Forty years after he wrote his speech for his nomination for playing Fonzie in 'Happy Days', Henry Winkler joked how he finally had the chance to share that speech with the audience after winning a primetime Emmy award for his role in the HBO original series 'Barry'. Yes, he actually did it. The actor who stole our hearts years ago had finally received the recognition he deserved.
Throughout his career he played numerous roles that made him one of the best comedians of his time. He first started playing the role of Fonzie at the age of 27, and now at the age of 72 he took home the Emmy for "Outstanding Supporting Actor in a Comedy Series". Holding the golden statue in his hands felt "unbelievable" and "thrilling".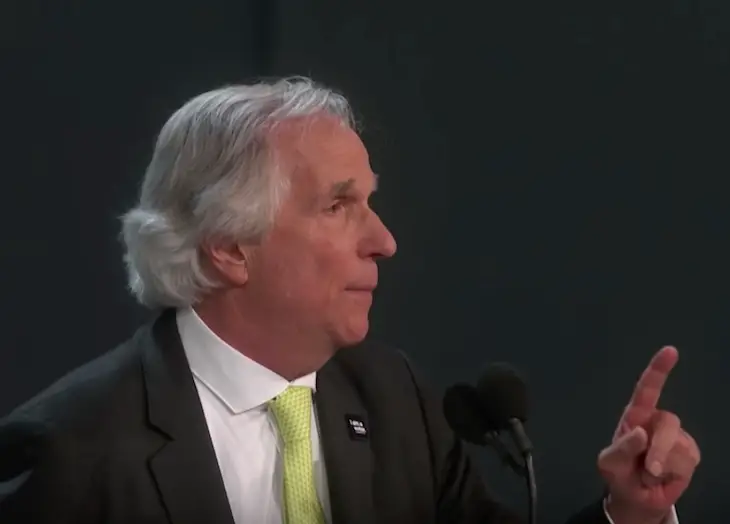 Besides the 'Happy Days', Henry played in different movies and TV shows. Some of his most memorable roles are those in 'Childrens Hospital', 'Royal Pains', 'Arrested Development', 'Parks and Recreation' and many more. However, the actor's long awaited place on the stage of the Emmy awards ceremony was brought to him by the role of Gene Cousineau, a teacher from L.A admired by his students.
Henry received a standing ovation from the audience, including his former Happy Days co-star Ron Howard. In the backstage the former co-stars took a selfie that Henry posted on the social media. People who watched the 70's show got nostalgic and it brought back to them the happy days of their life.
He no longer had to anticipate whether his name would be on the list of winners of the most prestigious award. However, Henry didn't do all of those films, and series, and roles, for an award, but because acting is all he ever dreamed doing. When asked about his career he says "I dreamt of being an actor since I was seven years old, in New York City, on the west side with short German Jewish parents who did not want me to be an actor, until I became a star" and then he ads how he loves his work so much that even at the age of 72, he still auditions for roles, while his fellow peer co-workers don't do it any longer, and they don't get the job, but he is happy to.
Even though he hoped to get the Emmy, he was aware that this year's category was pretty competitive including some past Emmy favorites among which Brian Tyree Henry ("Atlanta"), Louie Anderson ("Baskets"), Alec Baldwin ("Saturday Night Live"), Kenan Thompson ("Saturday Night Live"), Tony Shalhoub ("The Marvelous Mrs. Maisel"), and Titus Burgess ("Unbreakable Kimmy Schmidt").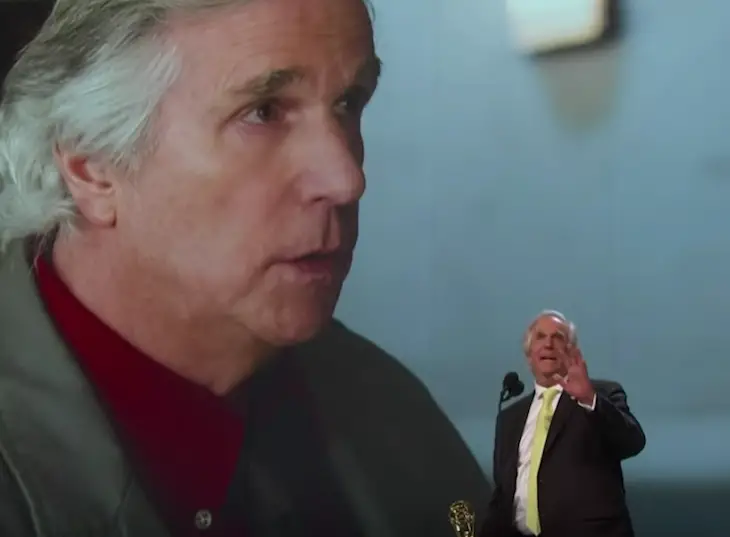 When he heard his name called along with the word winner he felt like he finally did it. He thanked everyone for the support along the way among which his wife of 40 years and the creators of the show, Bill Hader and Alec Berg. He as well tanked his family and in a humorous way typical of him he tanked his kids saying, "Jed, Zoe and Max, you can go to bed now! Daddy won!"
He reflected on advice he got earlier "If you stay at the table long enough, the chips come to you. Tonight I got to clear the table." We are happy he got the chance to 'clear the table' and become part of the primetime Emmy winners 'crew'.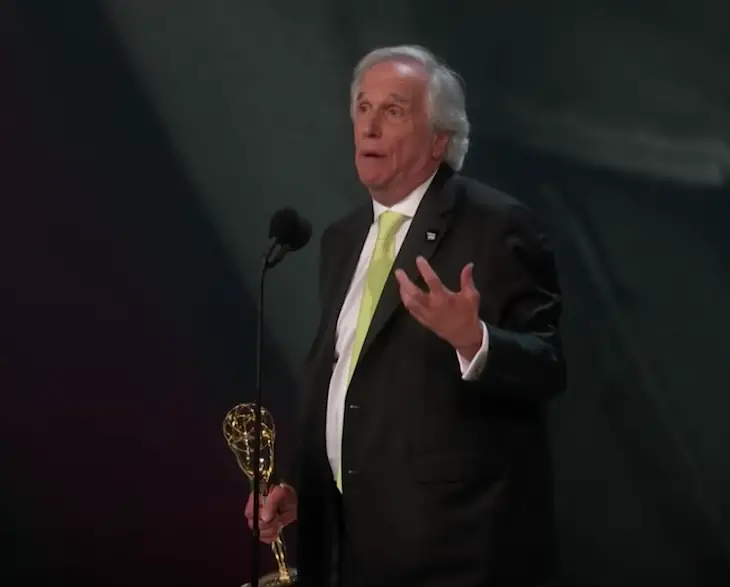 Below is Winkler's acceptance speech.

What do you think ?
comments