Some people are lucky enough to find their soulmate during their lifetime. Others strive for that one person who makes their life complete and fills it with strong emotions that are worth living for.
For a man named Winston Howes, that special person was his wife Janet. The two first met back in 1962 and fell in love the moment they laid eyes on one another.
Their love and affection was so strong that people often wondered how it was even possible for them to never get into any fights.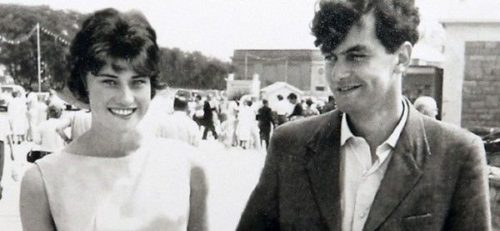 But life can be cruel at times, and what this couple had was crashed into pieces when Janet passed away.
Not having her around wasn't a reason for Winston to stop loving her. In fact, what he did to show his devotion stole the hearts of millions of people from all around the world.
Trying to hope with his grief, Winston got himself busy and planted 6000 oak trees around their house. Once the trees grew, the place resembled a paradise on Earth, but no one really knew that the trees were hiding a secret.
One day, however, a man riding a hot air balloon above Winston's property realized that the trees were planted in the shape of a heart.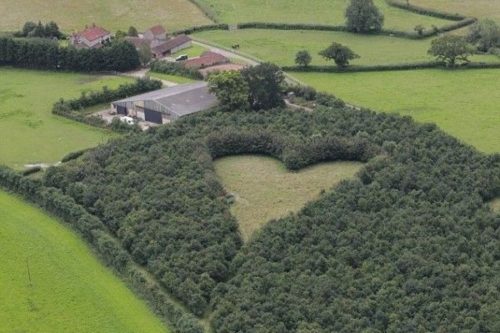 The tip of the heart points to Wotton Hill and the house where Janet spent her childhood and in the middle of the heart there is a meadow of daffodils.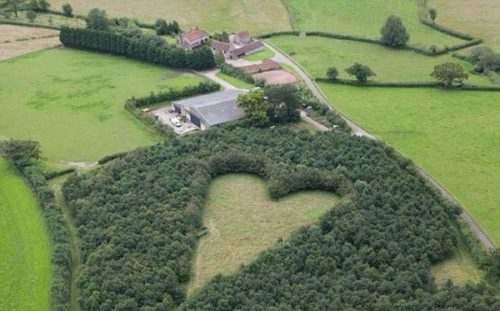 This truly is what love is all about. Winston's feelings for Janet are everlasting and the way he honored her life is incredibly touching and beautiful.