Have you ever been involved in a car accident you ran away from? Sometimes, in a state of panic it may happen that the person hitting someone else's vehicle simply vanish from the scene without leaving a note with his or her info. But karma works in mysterious ways and it's very likely that there is someone witnessing the whole thing.
The following story is amazing. It's a about a young boy who did just the right thing. Made sure the people responsible for a car crash be located and pay for what they did.
Recently college baseball player Andrew Sipowicz found out his car had been hit.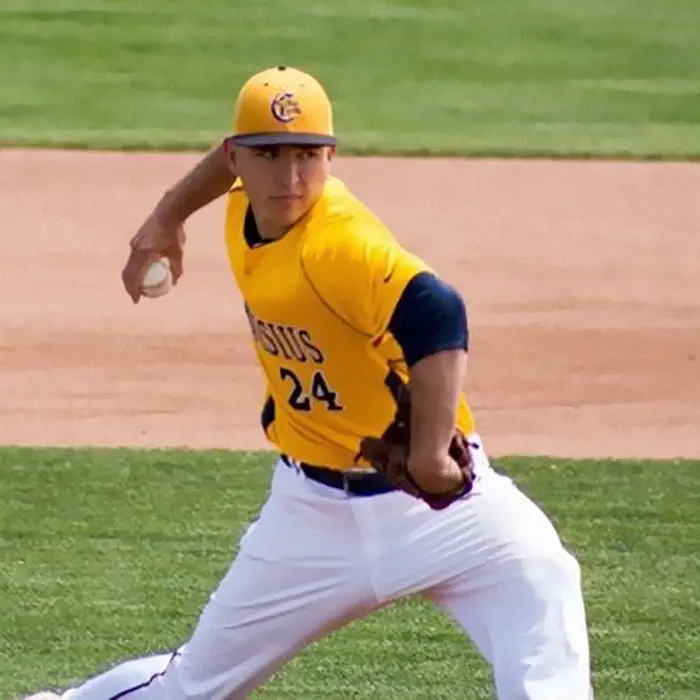 And while he wasn't there to see who damaged his vehicle.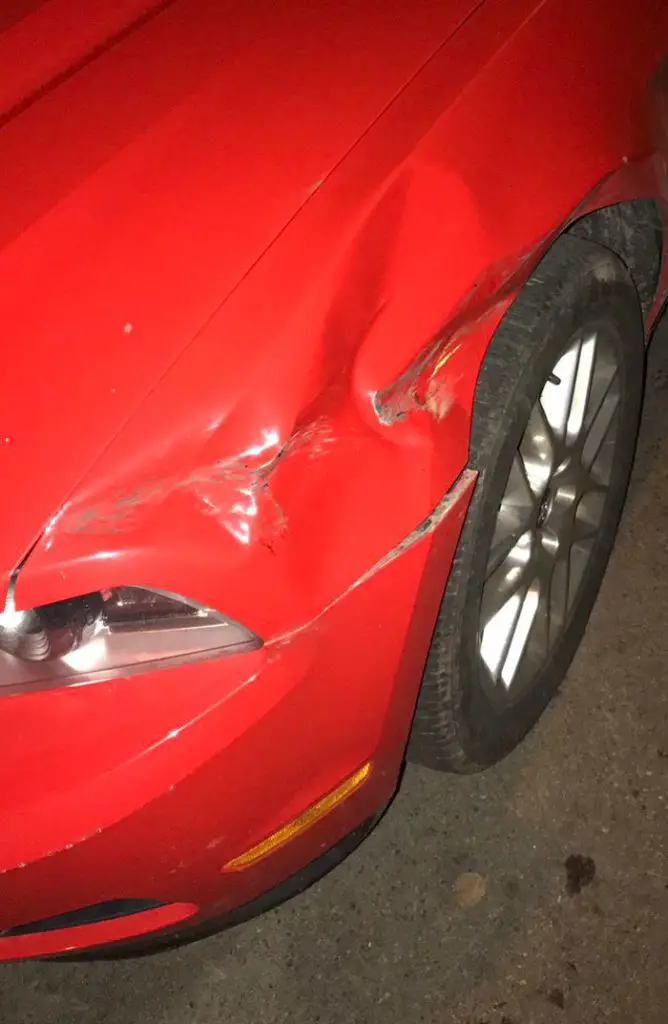 He found this note from an anonymous bystander that was happy to help him out.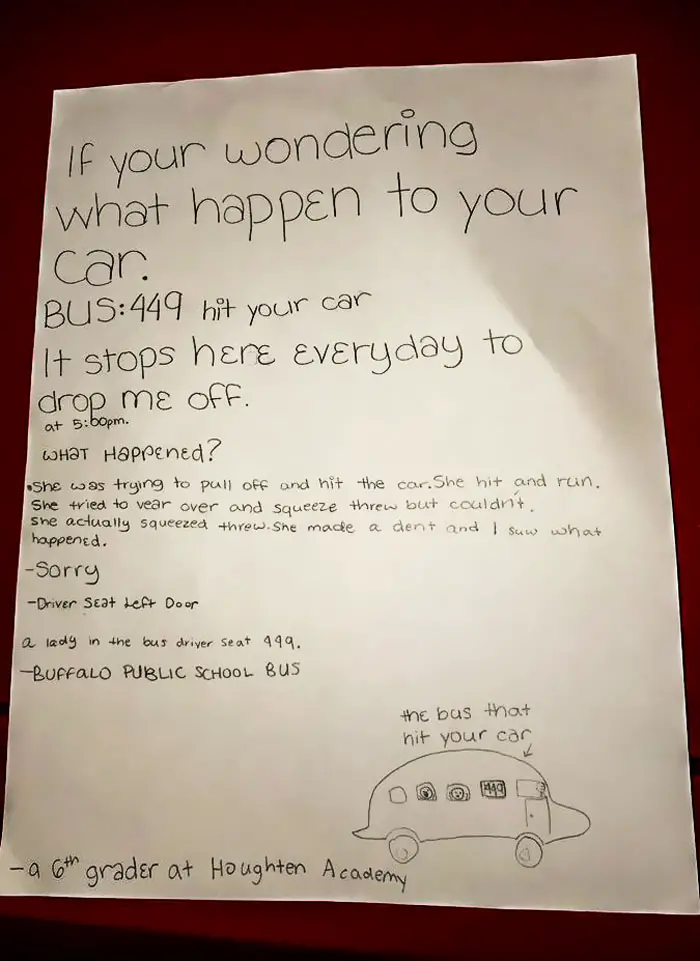 The note reads: "If your wondering what happen to your car. Bus: 449 hit your car. It stops here everyday to drop me off. At 5:00pm. What Happened? She was trying to pull off and hit the car. She hit and run. She tried to vear over and squeeze threw but couldn't. She actually squeezed threw. She made a dent and I saw what happened. Sorry. Driver seat left door. A lady in the bus driver seat 999.
Buffalo Public School Bus. A 6th grader at Houghten Academy"
The grateful student made sure to show his appreciation on Twitter.
Shoutout to the anonymous 6th grader for saving me a couple thousand (Bus not drawn to scale) pic.twitter.com/7aNK10xSwX

— Andrew Sipowicz (@Andrew_Sipowicz) November 20, 2018
People in the comments were amused and impressed by the note.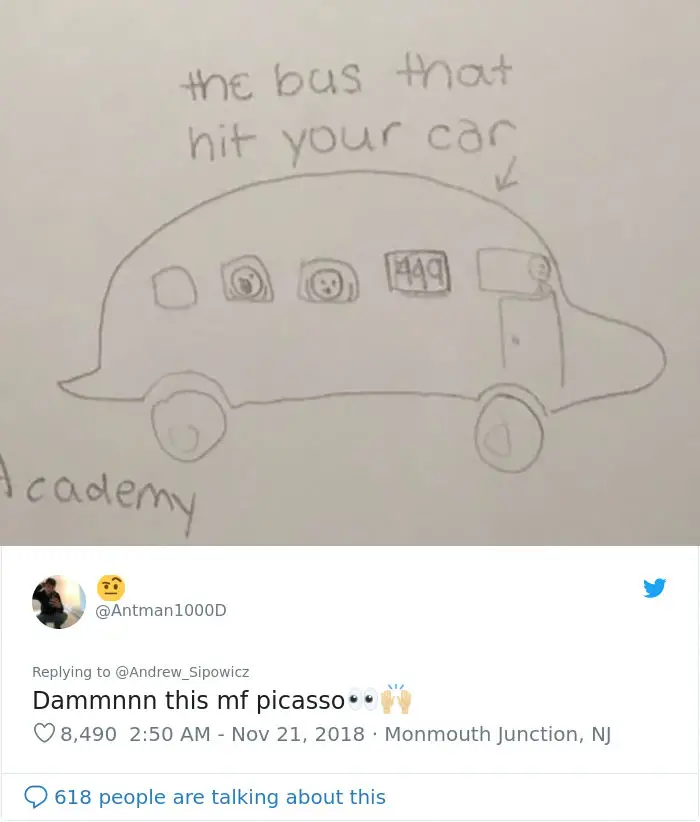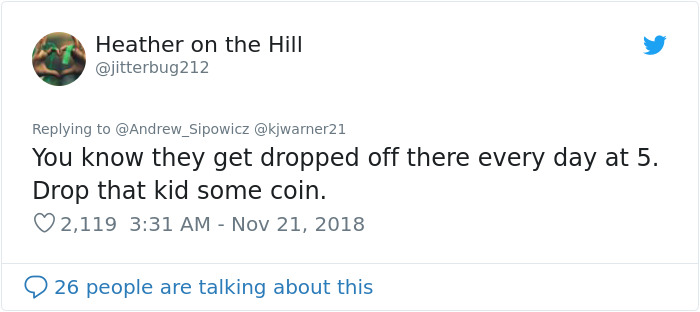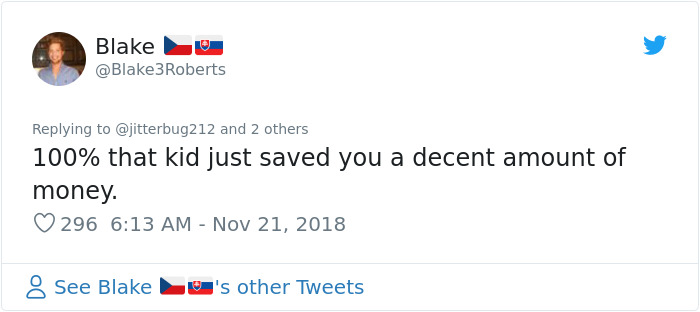 And some even shared similar stories.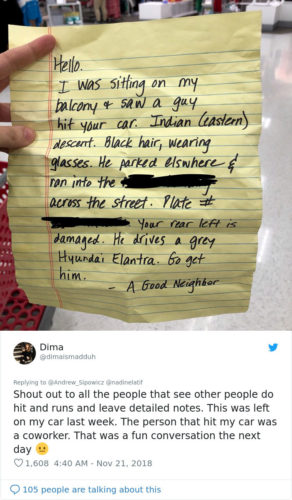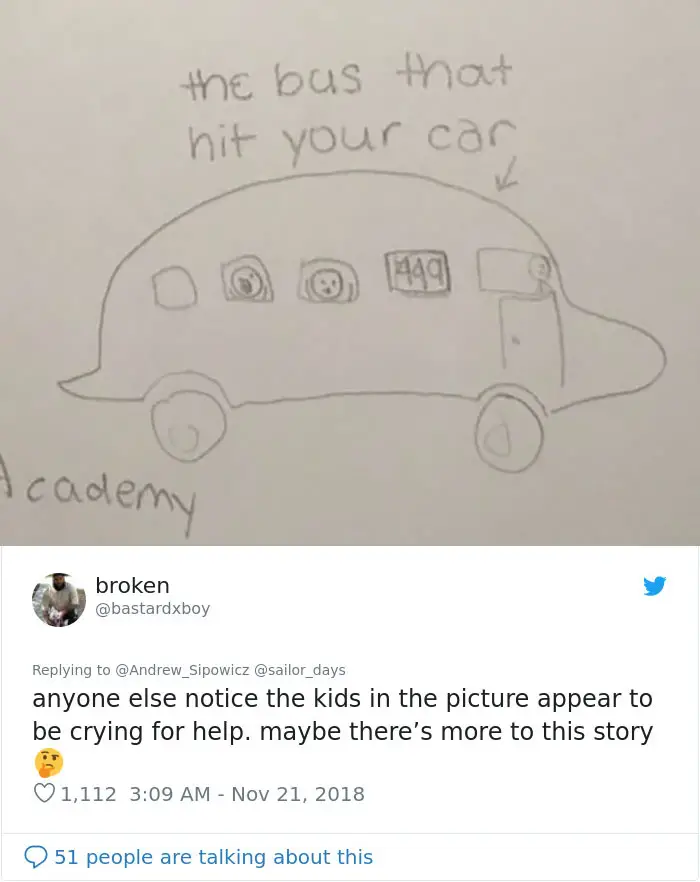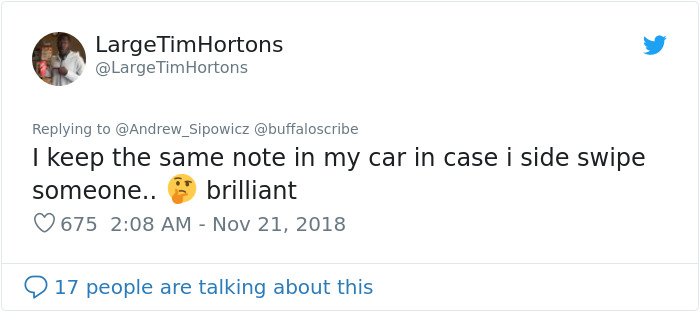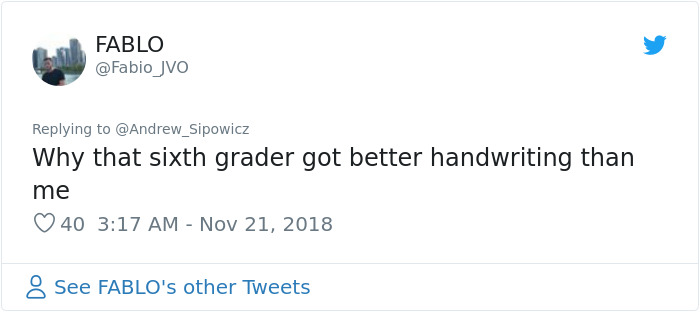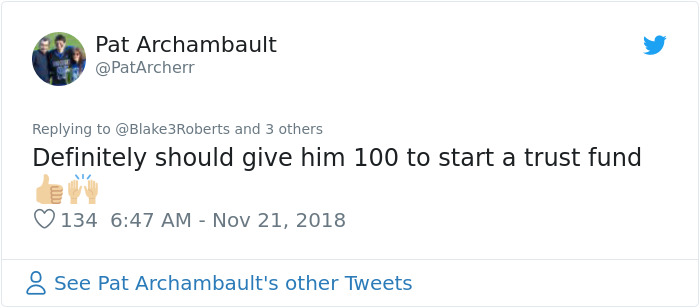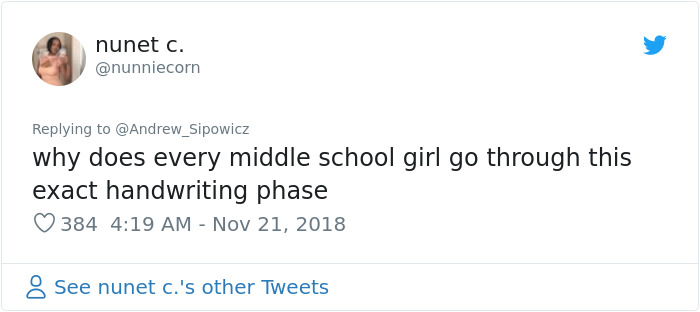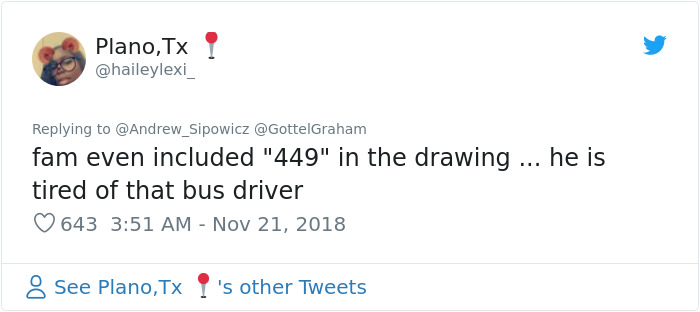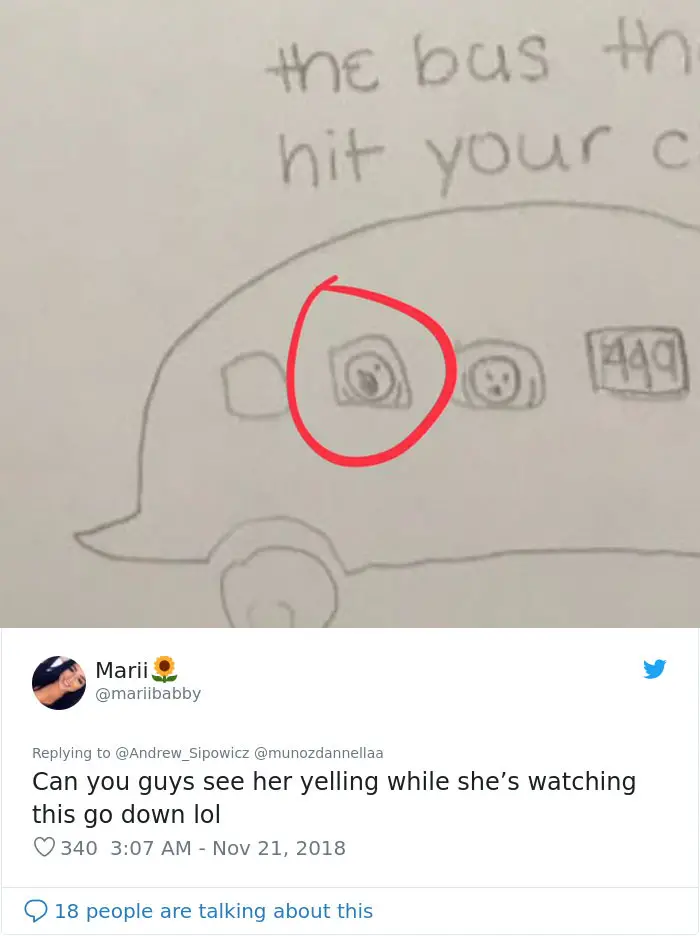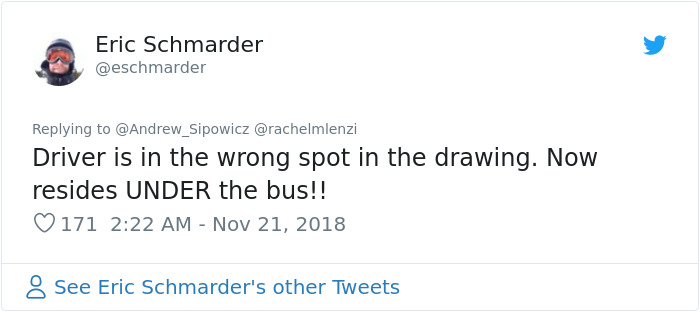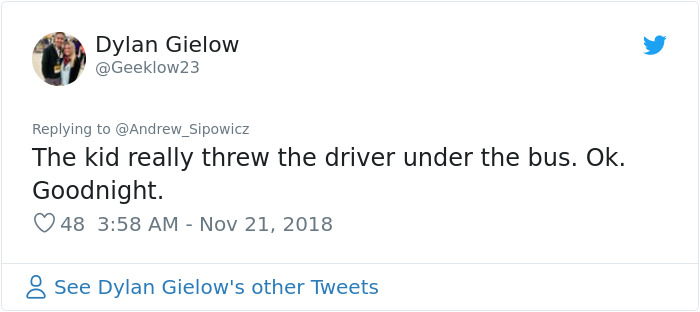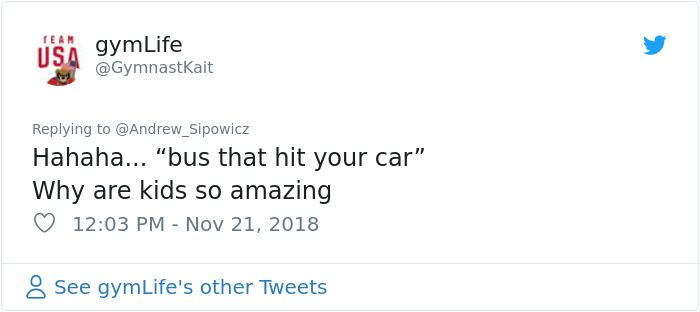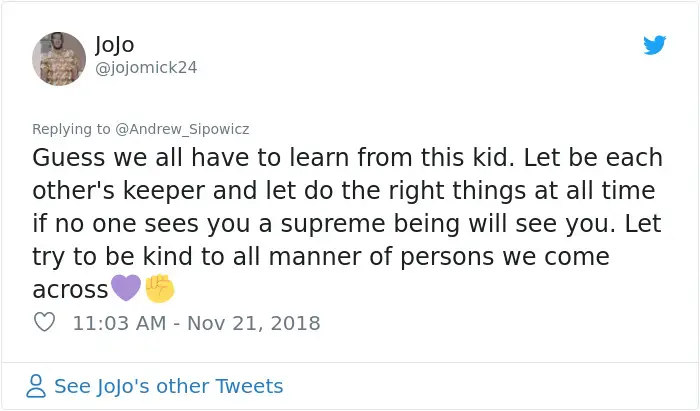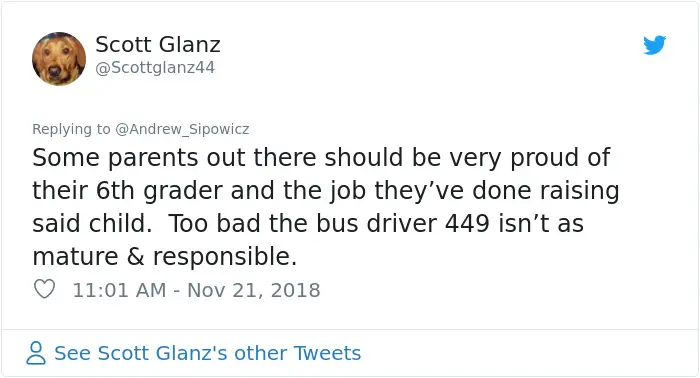 Has this ever happened to you? Share with us in the comments!
What do you think ?
comments