Although parents are always there for their kids, the grandparents are those that make children's' childhood memorable with all the beautiful moments they share, spoiling the kids and saying yes to everything they want to buy or any place they want to go. The reasons why they are our favorite people are countless. But, in our grandparents we can always find shelter and support.
10-year-old Maeve was about to attend the annual summer dance recital and she needed the perfect partner. She didn't even think twice before inviting her grandpa to rock the dance floor along his favorite granddaughter.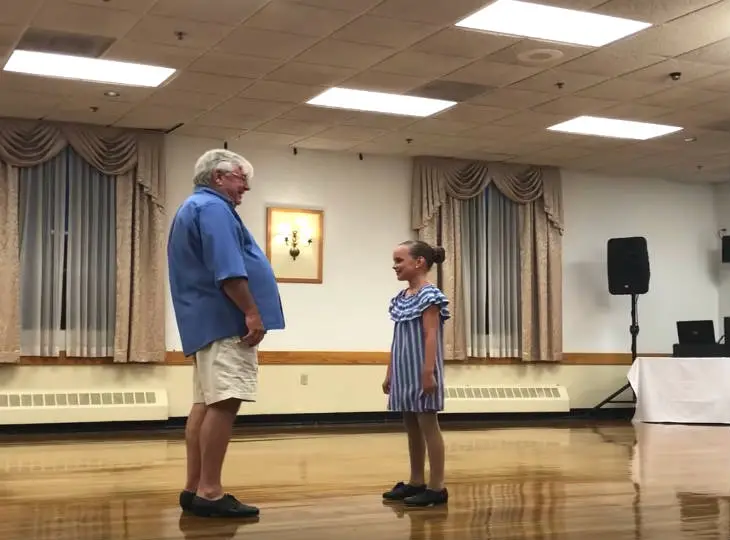 Inviting him to be part of this lovely event meant everything for the grandpa who knew he now had to do everything in his power to make the performance worth watching. When Maeve told him she wanted him to be her tap partner the grandpa was all smiles. This was a one time opportunity for the two to have the time of their lives. They took classes and perfected their routine after only taking six. Now everything was ready for the Maeve's big day. Just before the two hit the stage, Maeve was pretty nervous, but grandpa was there to encourage her to just enjoy and shine.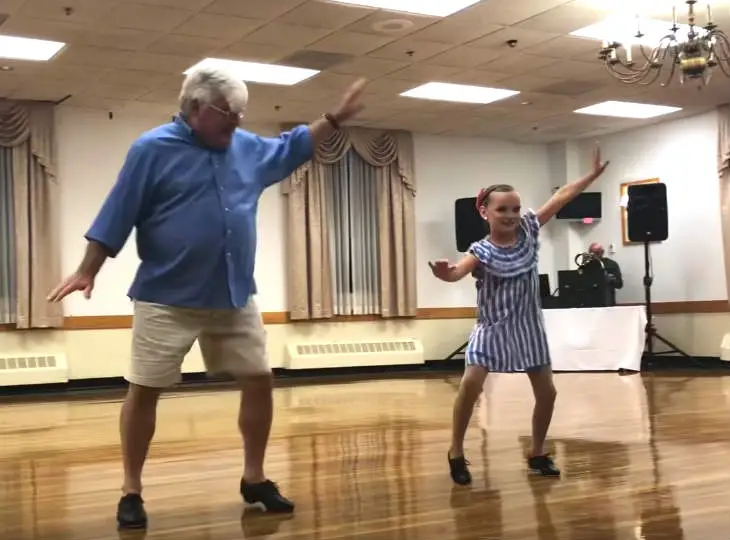 Watching the two tapping their feet away left the audience in awe. The crowd is so excited they can't stop cheering for the most adorable duo at the show. It's not everyday that we see a 72-year-old grandpa make those moves. At the very end of the show, he even pulls a cartwheel move and the audience goes nuts. The little girl is wowed by everything he did for her and the love and affection they have for each other can be felt by everyone attending the recital. The mother thought this was the most adorable footage so she decided to spread it on social media so people can witness the importance of grandparents in the life of the children.
We really hope they will keep practicing and will amaze us with more dance performances to come.
What do you think ?
comments