If you ever doubted the love dogs feel towards their humans, Paquito the chihuahua will prove you wrong. He is one special dog whose relationship with his human family is distinctive and like no other.
Paquito would hang out with his daddy all the time, and the two loved each other to the moon and back. When he was a puppy, his dad would take Paquito everywhere he went, carrying the little one in his pocket. Everyone who knew them, admired the way these two knew how to interact, which was beyond adorable.
Unfortunately, the bonding was interrupted because of the tragic event that struck the family six years ago. Paquito's daddy got ill and he soon passed away leaving his family and his dog to mourn after him.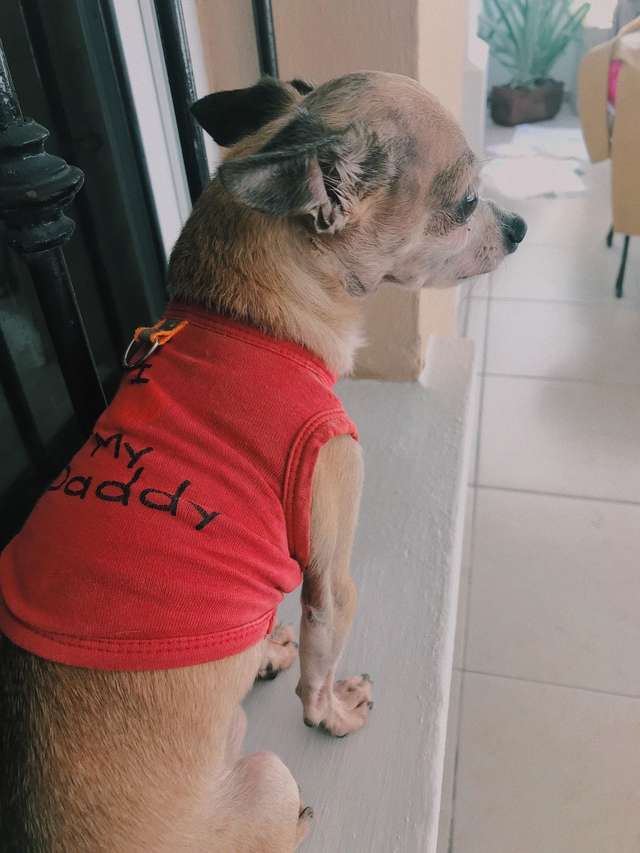 As time passed by Paquito got close with the other family members but he never forgot his daddy whom he missed a lot. The family wasn't even aware that the dog felt that way for his daddy, until something incredible took place this September. What the family witnessed left them speechless and wondering whether it was possible for a dog to remember his owner after that much time.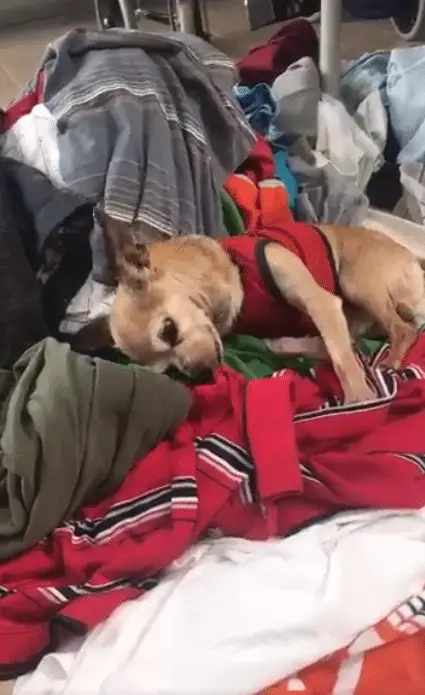 Elvyn Castro, a niece of the deceased owner, and her aunt took out some old boxes with her uncle's clothes inside. As they started sorting those old shirts, something incredible happened. Once he felt a familiar scent, Paquito immediately ran towards the boxes and started smelling the clothes. He was completely lost and puzzled, because it was obvious the dog was aware who they belonged to. The emotional moment the dog snuggled the clothes is something no one could forget in a long time.
Everyone was aware how much Paquito missed his owner.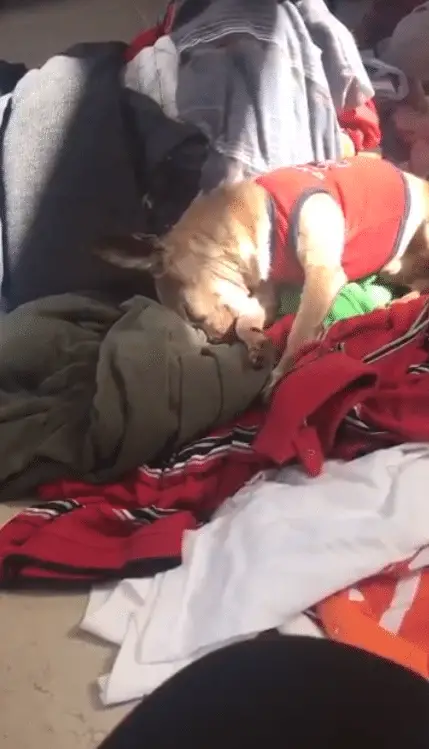 After Castro shared the amazing story on Twitter many people got to see it and share the emotions it evoked in them. She told the Dodo, "He felt his smell after years. He did not want to move away from the clothes. It was very emotional."
Con eso de las lluvias sacamos cajas y todo para limpiar y de esas cajas una era de pura ropa de mi tío (ya falleció) y era el dueño de paquito (el perrito) desde que sacamos la ropa no se despega de ella😕❤️❤️ pic.twitter.com/xsA5JXPrtv

— Evlyn (@evlyncastro16) September 21, 2018
Paquito's owner is no longer by his side, but fortunately, the dog is surrounded by people who help him get over the pain he feels for his daddy.
"Paquito is a super loved dog," Castro said. "We love him very much and are here to give him all that he needs."
He is a lovely little cutie that proves once again that dogs have emotions and know how to love beyond what words can explain.
What do you think ?
comments