Life is full of miracles. The recent one happened during the birthing of three adorable babies. Having triplets is already a miracle by itself, but how one of the babies arrived to the world is something we don't get to see very often.
The doctor who delivered the babies, Dr. Rodrigo da Rosa Filho found the process so amazing that he filmed the unique birth so that many people could see the great entrance of baby Adeline.
Giving birth is a private moment so what you are about to see is both jaw-dropping and sensitive-to-view.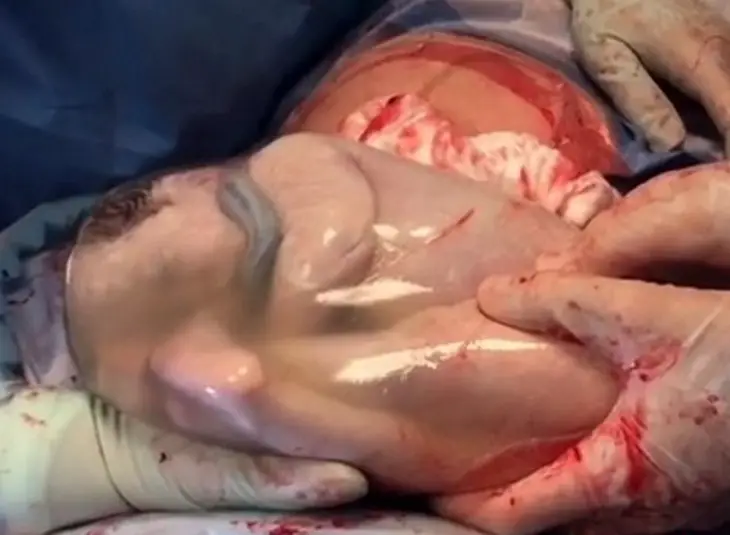 Facebook/Hello BasciWhen she was born, baby Adeline was still inside the amniotic sac which is known as en-caul birth. Now in order to get the baby out, the sac should be actually popped like a balloon.
Adeline's brother Joaquim was born just minutes before her, also inside the sac, but he was quickly freed from the sausage-like cocoon because he was awake. The girl's case was more appealing because she was still asleep, and had no ides she was out. She wasn't ready to open her eyes even though the doctor and the nurses tried waking her up by gently tickling her feet.
Adeline's case is pretty rare and it is estimated that the number of babies born en-caul are 1 in 80,000. Most of these babies are born premature and according to experts the sac helps protect them against the mother's strong contractions.
Looking at this adorable baby we can see what life looks like for the baby inside the mother's womb. The baby refuses to wake up, but we don't mind because we get to watch the miracle and her lovely squirms and wiggles.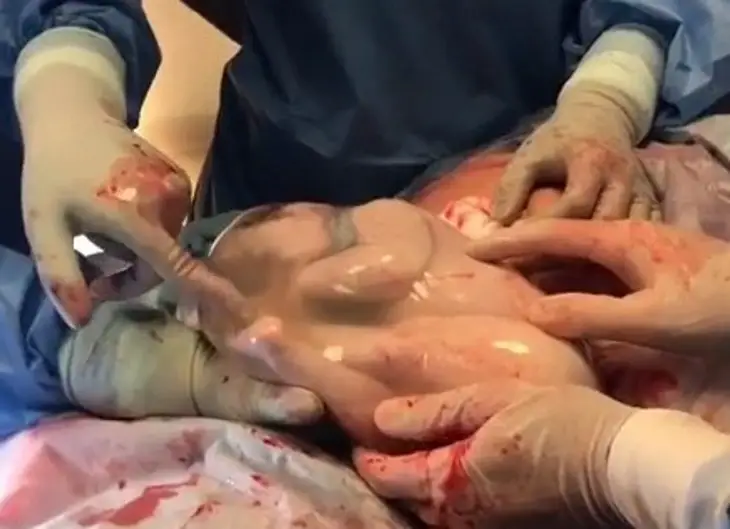 The doctor wrote a post about this amazing delivery, saying:
"Yesterday we birthed the triplets! And Joaquim was born veiled (when the waters/sac does not break). We were delighted. But then came Adeline…she was also born en caul, and left us all admiring her as she slept soundly. We stayed (that way) for seven minutes observing her behavior as if it were still inside her belly. It's the magic of life."
After seven minutes, the baby was now ready to embrace her mother and meet her baby brothers. But the performance she put before she was born is something we'll remember for a long time.
Take a look at the amazing video below and share it with your friends.
Think your friends would be interested? Share this story!
What do you think ?
comments