It's no wonder that HGTV star and spectacular home designer Joanna Gaines shared with fans and social media followers the most appropriate photo of new baby Crew. After the family of seven returned home following the little cutie's birth, Joanna couldn't help but capture a stunning picture of Crew nestled comfortably into his crisp and striking nursery.
Joanna had beautifully decorated Crew's special room as one would expect from such a successful home designer. She managed to finagle him away from his doting four older siblings for the sweet photo shoot.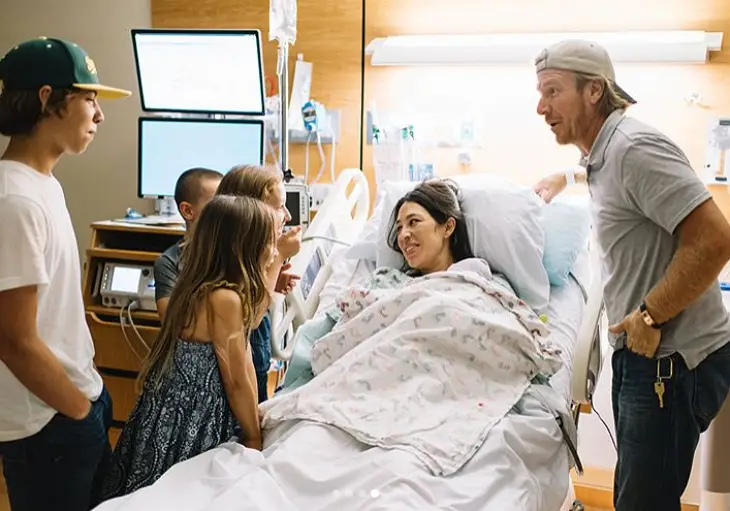 Born more than a week ago and 2.5 weeks early, Joanna snuggly swaddled Crew and gently placed him in a beautiful wooden rocking bouncer designed by Parisian baby outfitter Charlie Crane. Not only has this blissfully peaceful photo gone viral, but demand for Crew's bouncer has gone wild.
Crew's nursery features a strategically placed furry white rug and crisp white curtains highlighting his gorgeous dark wood crib. A plant nestled in a giant earth-toned pot lends a fresh breath of air to the room.
A blue baby blanket hanging over the edge of the crib offers a splash of color in this photo capturing the corner of Crew's neutral-colored nursery with soft baby blue walls. No wonder Joanna posted that Crew is "settling in just fine," considering how gorgeous his room is and how loved he is.
Following up on this serene photo was another one Joanna shared of Crew snuggling up against her. She captioned it "Cuddle bug."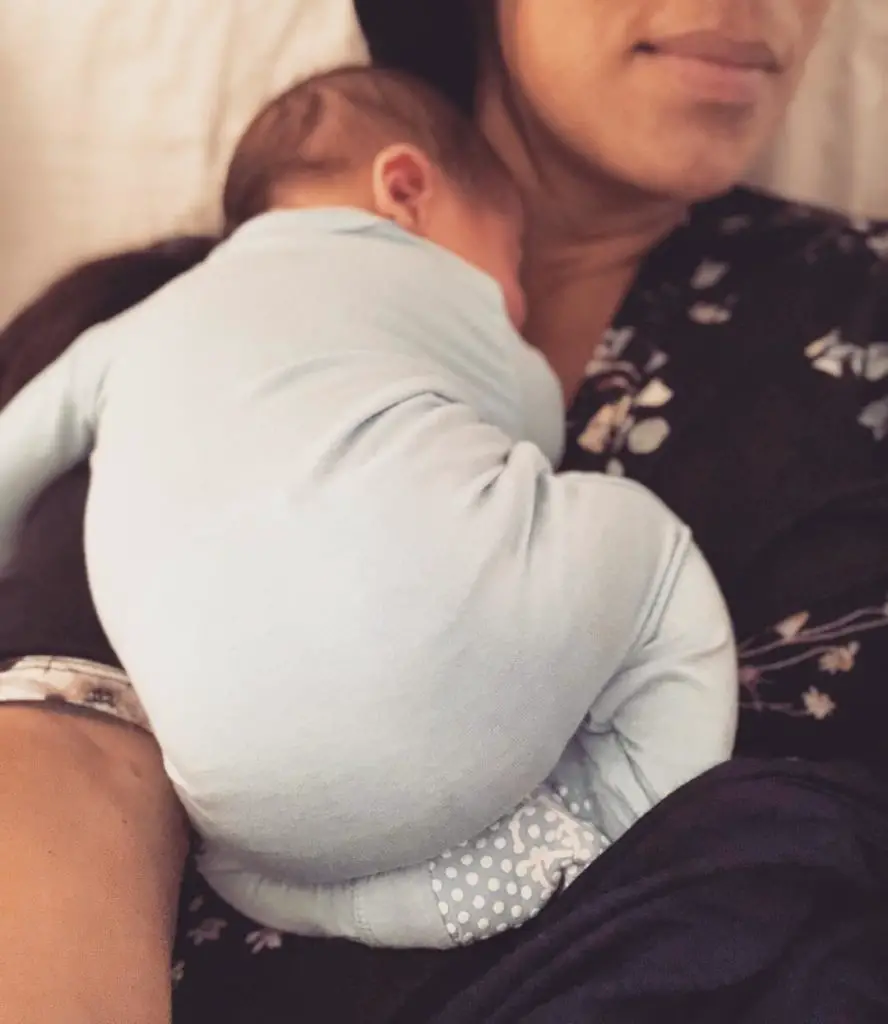 Their four other children Drake, 13, Ella, 11, Duke, 9, and Emmie, 8, are over the moon ecstatic with their new baby brother. Joanna shared on Instagram post of her favorite photos earlier during her delivery where the siblings were gathered around her closed hospital room door, waiting to hear Crew's joyous arrival.
What a sweet addition to the family and a gorgeous nursery to boot! We can't wait to watch this little guy grow up and be part of the Gaines demolition crew.
What do you think ?
comments