They say traveling is the only thing you buy that makes you richer, because every new destination is another adventure. However, no matter how much we enjoy visiting new places there are always issues along the way, such as the delays that everyone hates.
When a group of passengers who were travelling from Dallas got stuck at the airport for nearly six hours, that could only mean spending that much time sliding into despair, drinking dull coffee from the coffee machine, and counting the minutes. Luckily, this wasn't one of those tedious days. On the contrary, that turned out to be one of the best days of their lives. A dancing crew from Orlando that was competing on the NBC's 'World of Dance' happened to be on the delayed flight. They were about to do something unforgettable for the anxious passenger. And you guess what! A show to remember.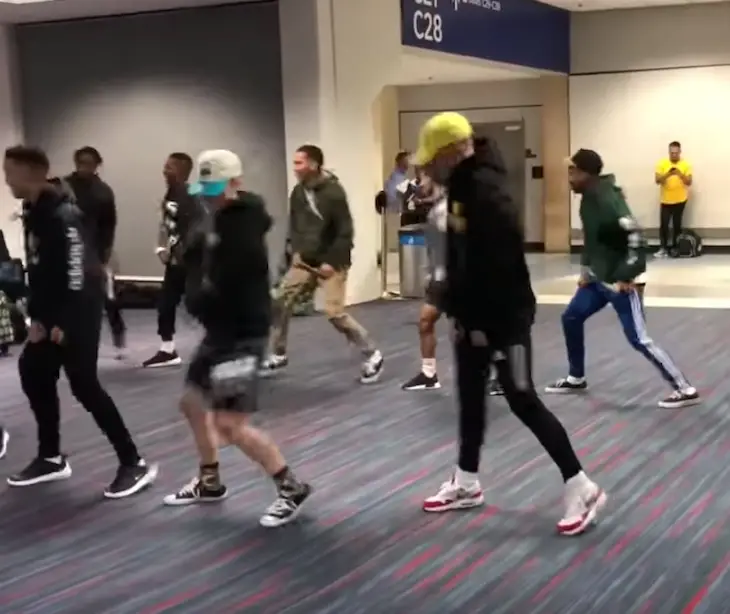 The professional dancers from "Funkywunks" jumped out of their seats and started dancing on Bruno Mars' "Uptown Funk" and then to a mixture of other famous songs. Their complicated choreography along with the energy and the effort they put in the act left the passenger speechless. Their dancing techniques amazed everybody at the airport terminal which served as a great dance floor. Bouncing and bopping across the gate, they were a real treat for the eyes. Now everyone forgot about the delay and enjoyed this once in a lifetime experience.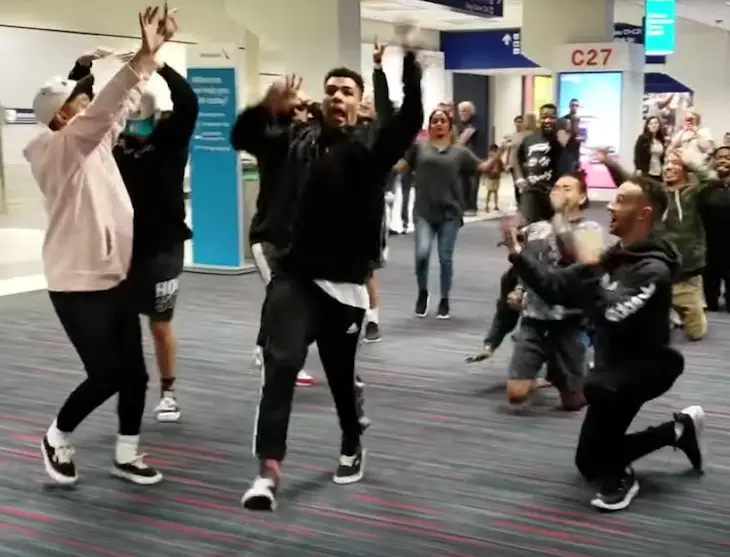 During the performance, the audience that gathered to watch the breathtaking show made sure every step was caught on their cameras and phones. The video was posted on Facebook and has nearly 25 million views so far. The way they navigated through the narrow space of the airport gate brought a huge smile on everybody's face.
No one was bothered by the delay any longer because everyone was busy enjoying the sight. The dancing crew's goal to cheer up the passengers was achieved. Funkywunks are awesome, one simply can't help but love them.
Take a look at the amazing performance below.
What do you think ?
comments