This sweet girl is one month old, swaddled and well wrapped, nice and snug, was having a bit of a bad time, she was crying and Dad came to have a heart to heart with her, his lovely little daughter!
Mom was thankfully on hand to video this sweet and lovely little chat they had between them, we can enjoy it too now, thanks, mom!
Mom said that their little girl had been smiling at them since the very first week she was born, how awesome!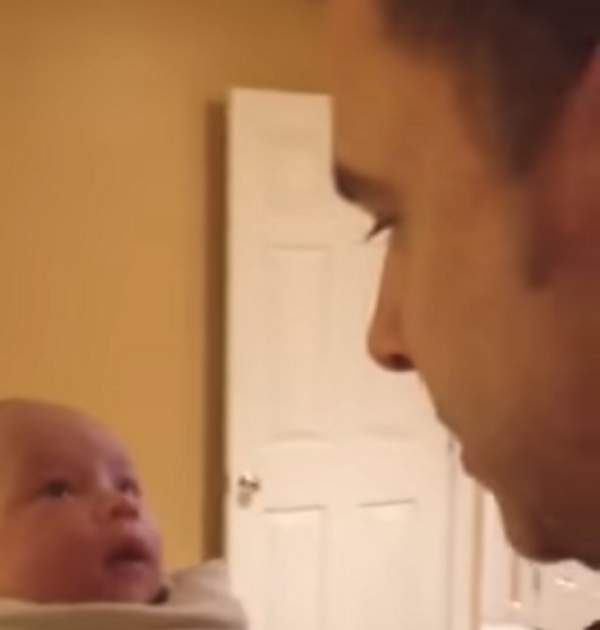 Now a lot of people would say, no, that's just gas, your baby has gas, however, this little sweetie just keeps flashing her lovely grin at them…
Until now… she was upset and Dad's desperately trying to work out why his sweet little girl, the happy little soul is no here, where has the happiness gone?
Dad thinks that his sweet joyful little girl needs to stick around, so they are going to have a heart to heart, get it all sorted out!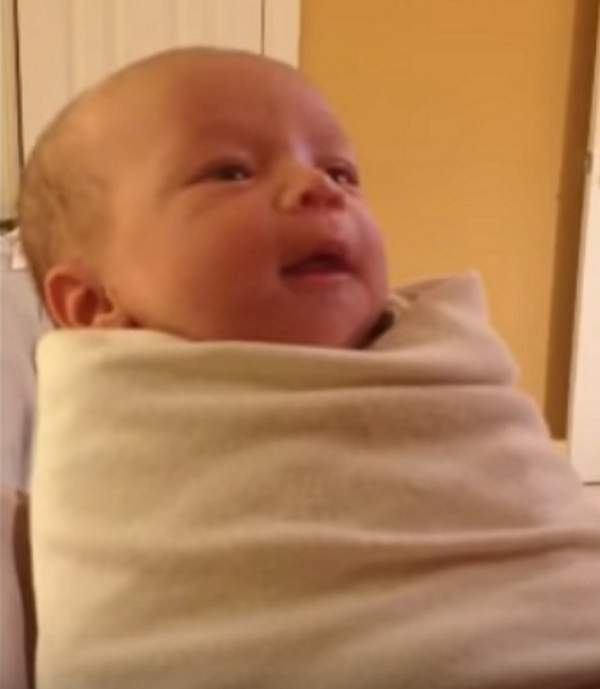 After a little cry, Dad jumped in to sort it out with her. He stared deeply into her precious eyes and said:
"We need to have a conversation now. You were sitting very quietly and all of a sudden, you started crying. I need to know why."
The little one stares at Dad then has a clever response. What could she have done?
She gave him a sweet but very cheeky little grin like she was saying:
"I'm really cute and adorable and I know it!"
Dad says to her:
"I'm curious. Go ahead and tell me why you were crying. I would like to know."
This time she shows the sweet little grin again, with a little tongue sticking out dance too…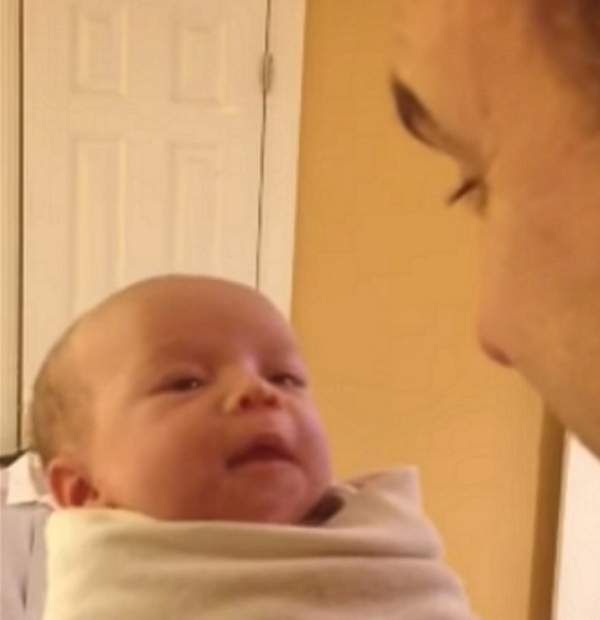 Dad keeps up the questions, but the little girl begins to lose interest and get distracted, Dad has to give her a little pep talk again.
He says:
"You're an adult now. Almost four weeks out. There is no more crying."
You really have to see the video to see the completely adorable response to that question that he gets…
Mom thinks its hilarious and really can't stop laughing, but there is even more after that, watch and see for yourself: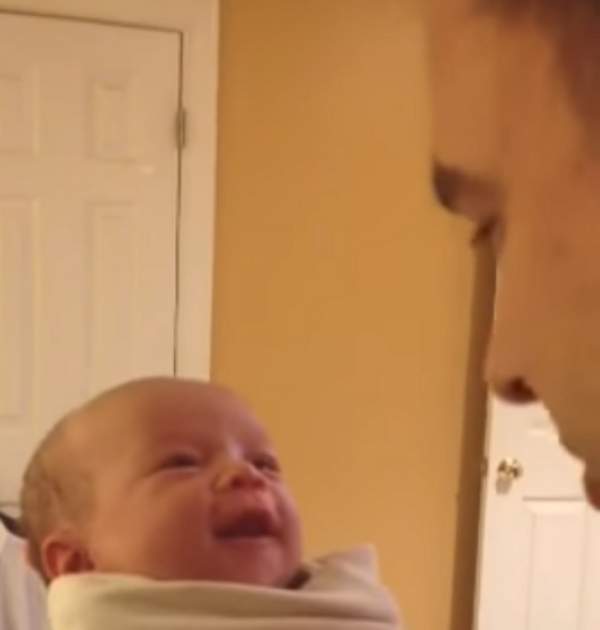 Watch this cutie, it's amazing, then SHARE with your friends and family!
Think your friends would be interested? Share this story!
What do you think ?
comments