When we first saw her in the now-classic movie The Mask, then 21-year-old Cameron Diaz took our breath away. Many kept wondering where the blonde beauty was "hiding" until then. From that moment on, however, she turned into American sweetheart we all love so much.
Prior to getting her first acting role, Diaz worked as a model. At the age of 16, she signed with Elite Model Agency and traveled the world doing shows and commercials for famous names in the fashion industry, including Calvin Klein and Levi's.
Once she landed the role in The Mask, opposite Jim Carey, she needed to take some acting classes. For someone without any experience in the field, she nailed it.
Diaz became a celebrity almost overnight. All of a sudden, every director and producer wanted her in their movies. She continued being part of a number of romantic comedies, as well as critically acclaimed movies such as Being John Malkovich and Oliver Stone's sports drama Any Given Sunday.
After receiving many awards and nominations, and a star on the Walk of Fame, just at the height of her career, Diaz made a decision many considered shocking. She left Hollywood, and it looks like it is for good.
Diaz opened up about this decision in an interview with Kevin Hart, during which she said that not being under the spotlight any longer gives her a chance to manage her life the way she wants.
"For me, I just really wanted to make my life manageable by me. My routine in a day is literally what I can manage to do by myself," she said on his show 'Hart to Heart.'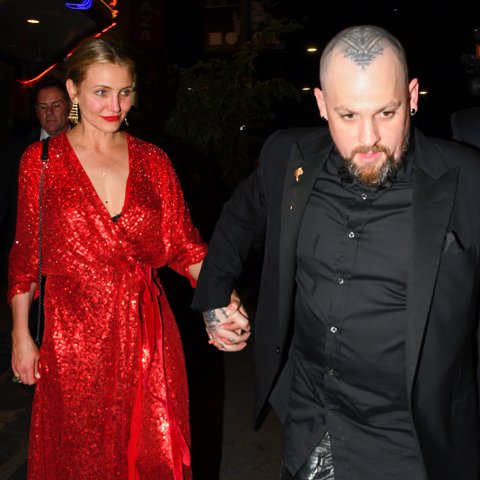 "I think you probably can relate to this," she added.
"When you do something at a really high level for a really long period of time, there's a lot that — when you're the person who's sort of delivering on this one thing. You're the person on the screen, you're the person who's 'the talent' — everything around you, all parts of you that isn't that, has to be handed off to other people."
Today, she's focused on another career. She and business partner Katherine Power launched an organic wine brand Avaline.
But, most of all, the Charlie's Angels star is focused on the best role in her life, that of being a mother. Motherhood was the best thing that has ever happened to her. Speaking to People, she explained that her baby girl Raddix, who was welcomed into the world in December 2019, is what she has been waiting for her whole life. Giving birth after 40, Diaz, who's now 49, gave new hope to women who gave up on trying to get pregnant and have a baby.
She and her husband, musician Benji Madden, the lead guitarist and backing vocalist for the band Good Charlotte, make the cutest couple and are described by their friends as "the perfect team" for parenting. As for Diaz, she says that having Raddix is way better than she has ever imagined.
She and Benji tied the knot back in 2015 and were introduced to each other by Nicole Richie, who is married to Benji's twin brother. The moment she laid eyes on him, Diaz felt instant connection. She revealed to Hola.com what her first thought was, saying, "I saw him walking towards me and I was like, 'Huh, he's hot. I haven't seen him before. Oh, you, you, you're special. You're the guy. You're the hidden gem in my life.'"
Although we miss seeing her on TV and new projects, we are happy Cameron Diaz is living her life the way she wants. She is happy and fulfilled, and that's what matters the most.