There are moments in life when you know you can make a difference. But do you jump in and do the right thing? Or do you stand back and let the good deed go undone?
Well, if you're Sofi Cruz Turner from South Carolina, you step in!
Sofi decided to do the honorable thing for a close friend when he needed it the most. Now the footage of Sofi's selfless gift for her classmate Jahiem is spreading online like crazy — and it's easy to understand why…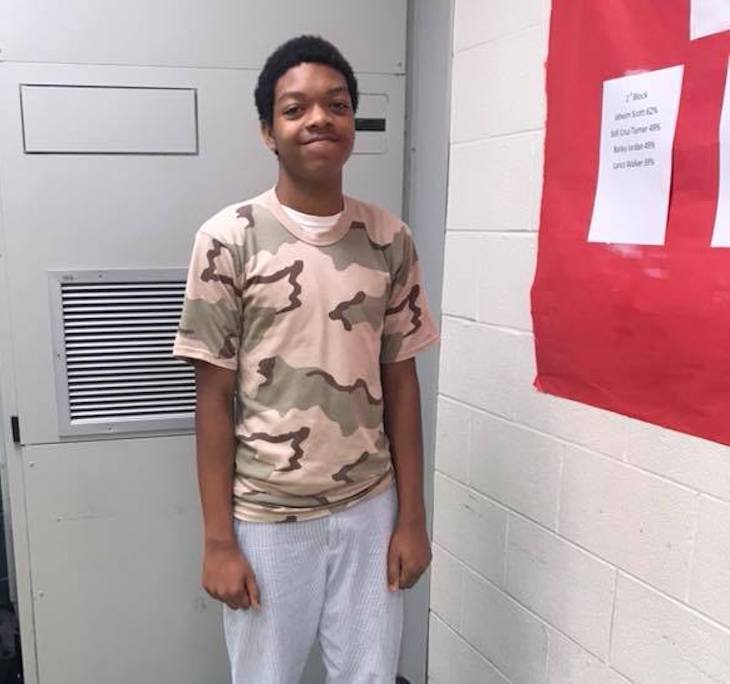 It all started when Jahiem made a small comment when the two were talking one day. After months of wearing ill-fitting shoes, Jahiem wanted a pair that actually felt comfortable. Instead of ignoring Jahiem's comments and continuing about her day, Sofi made a mental note of their conversation and did something amazing.
Nearly two weeks after Jahiem's seemingly unimportant comment, Sofi presented her friend with a gift in front of their entire class.
Sofi shared what happened inside of their classroom with the Love What Matters page. She wrote:
"The past week and a half, I have been planning on doing something special for a good friend of mine. His name is Jahiem. I have known Jahiem since the 3rd grade in Mrs. Dragotta's class.He has always been that one student where he does all of his work when due, never misses school, always helping the teacher out with stuff in class, and always being a happy human being.Last week, he didn't want to sound 'in need,' but Jahiem asked, 'Can someone buy me a pair of shoes? I don't like mine and I wear a 10-11.'I've always thought about getting him something before but never had the money or the guts to do it."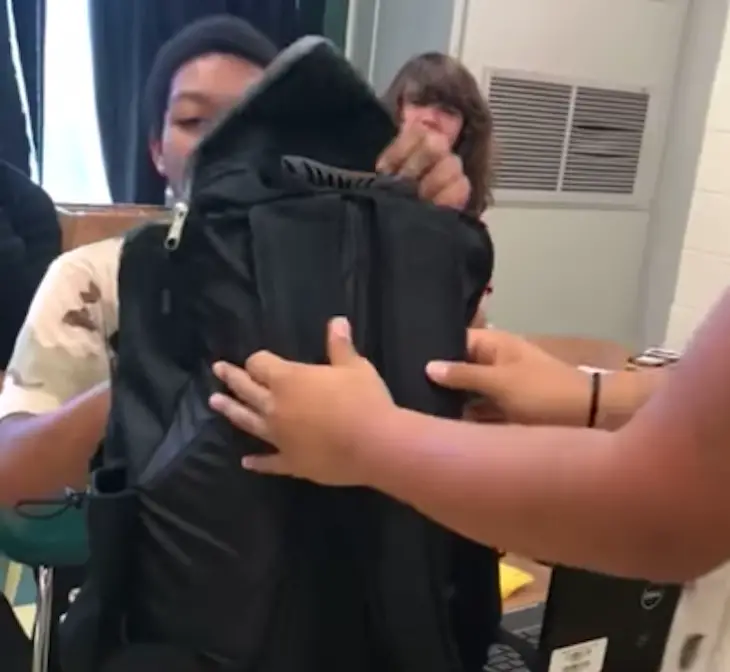 "Since I've gotten a job and have been working really hard, I got the money together and bought him a pair of shoes the next day. My Mom and Grandaddy helped out as well.When giving him his stuff and watching him open his bag, all my emotions were coming out. Seeing him crying was very emotional because I could see that he was didn't know what to think.I am so thankful to know that giving Jahiem those shoes made him so happy and allowing me to realize that giving someone something so special can be life-changing.Love you Jahiem, with everything in me."
Sofi didn't have to get involved with Jahiem or his needs, but when someone has such a kind soul, it makes others want to help! Thanks to Sofi's big heart, Jahiem will have shoes that fit, fresh socks and a cool new shirt!
Several days after their heartwarming interaction, Sofi shared an update on her Facebook page:
"I would like to say thank you to everyone for showing the love that was given to Jahiem. After giving him his shoes on May 2, 2018, the next day I see him with the shoes and shirts that I gave to him. The moment I saw him wearing his new shoes and shirt made me so happy and almost made me cry because I felt in my heart that he loved his gift…My heart was so full! A lot of people have messaged asking how they can also help. We only ask that you find someone in your area that could use some kindness and pay it forward.Everyone has a Jahiem in their life, you just have to look around and see them! #PAYITFORWARD"
In the days since posting the video online, hundreds of people have reached out to Jahiem and he's been thrilled about it! Hopefully, Sofi's actions will inspire others to pay it forward for those who need a little extra support!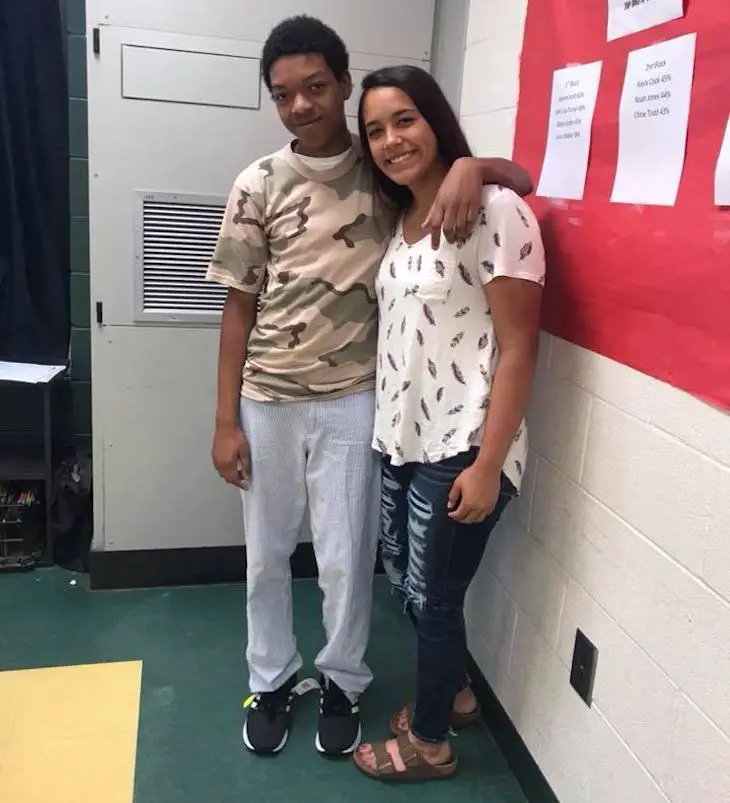 Watch Jahiem's reaction to his new gear in the tear-jerking video below. You'll need tissues!
What do you think ?
comments