The homecomings and soldiers reuniting with their loved ones always bring tears of joy on our faces, but when these encounters take place around Christmas time they are way more touching. After all, the holidays are all about family gatherings.
In today's world when people choose different paths and end up living hundreds of miles away from their family, spending the most wonderful time of the year together means a lot.
Unfortunately, many can't make it home, like those in the military who are deployed places around the world. But for one airmen, Mike Ciuffoletti, getting home was the challenge he was willing to take up. He managed to sneak off base just before Christmas and give everyone the ultimate surprise.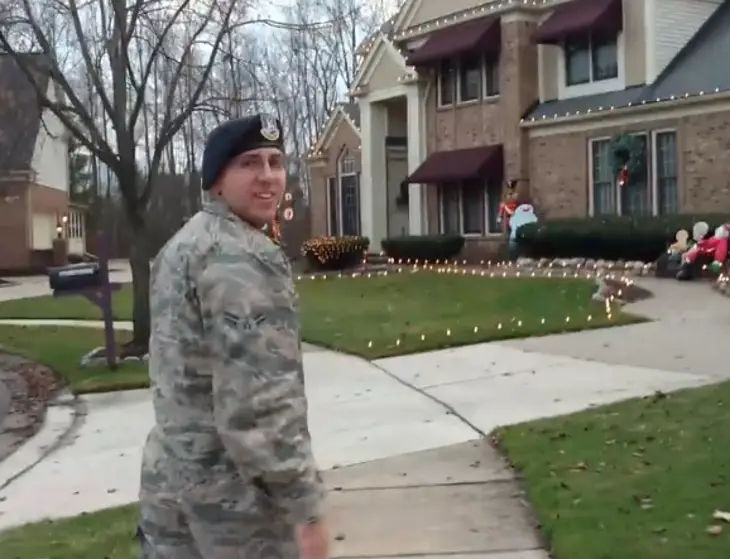 Mike's family was doing the final preparations. And as they were all gathered at the kitchen, no one assumed they'll get to see their pride, the soldier who was spending so much time away from his home town.
He, however, used the stealth tactics he used in bootcamp to plan a surprise ambush on his own family.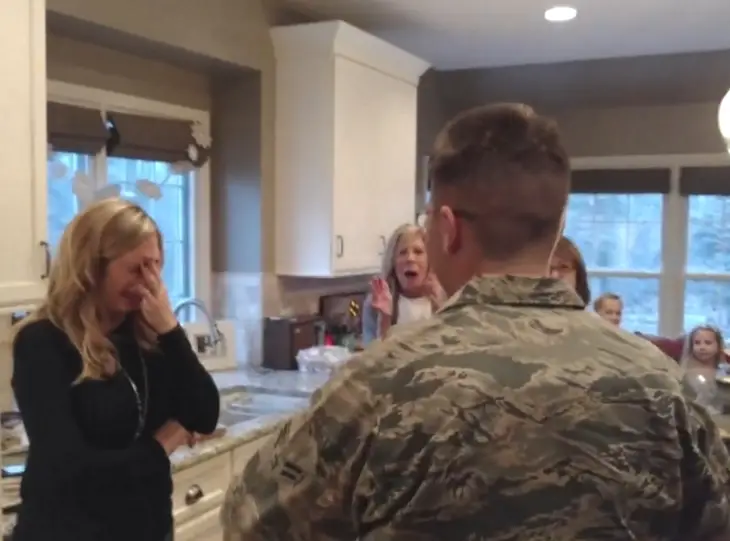 Mike's friend Clark is moving behind him with his camera in his hands, making sure he captures every moment and every reaction on tape. Mike knows his loved ones will be shocked by him walking in the house, so he simply walks through the front door without knocking or ringing the doorbell. He's all smiles as he is certain of what follows next.
The moment they see him, screams of joy fill the air. No one can hold their tears back and they can't wait to give Mike a hug and a bunch of kisses, and tell him how much they missed him this whole time. The family dog is beyond excited to see his human friend. He even interrupts the hugs because he can't wait to get his.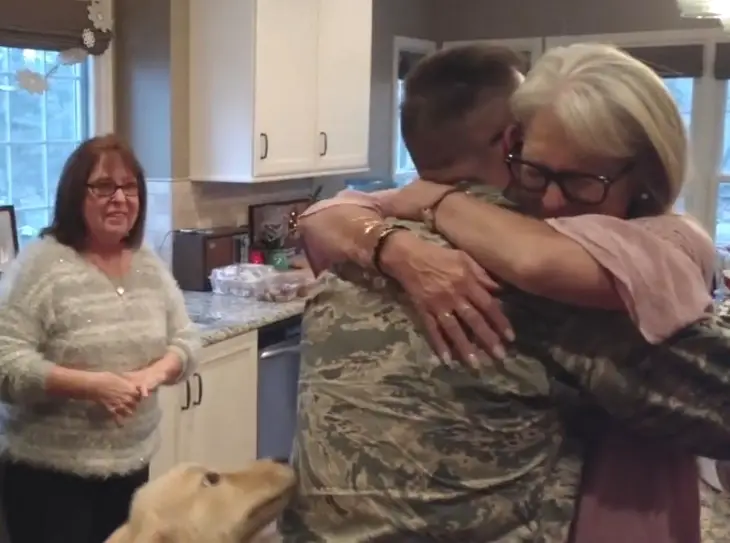 The father's reaction has to be the one that melted our hearts. He is outside and manages to see his son through the kitchen window. Once he enters the place he shakes his head in disbelief.
This homecoming has everything a Christmas gathering needs: lots of screaming, uncontrollable sobbing, a confused doggy, a loyal best friend, and most importantly, lots of love.
Is there anything more this happy family could ask for? They did receive the best Christmas gift ever.
Check the moving reunion in the video below. Share it with your family and friends and put a big smile on their faces.
What do you think ?
comments