The ever-changing, unpredictable journey we call "life" is full of ups and downs, unforgettable moments, and the many special people we meet along the way.
Often times, we lose touch with loved ones who were at one point in our life very important to us – people who helped to mold who we are, who touched our path in a powerful way, and who made us better for having known them.
Mrs. Schik began her long teaching career back in the 1940's. Like many wonderful teachers, her countless number of students were impacted by her sweet nature and comforting presence. She admits that the enthusiasm of her students and their love for her were what made her feel such joy as a teacher.
Then one day, as Mrs. Schik watched the daily news from her independent living center – she made a shocking discovery.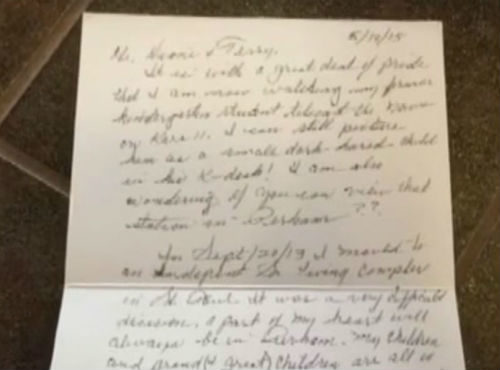 As this retired teacher focused on the television screen, she spotted a vaguely familiar face from many years ago. She decided to write a letter in an attempt to reunite with this man from her past who she last saw when he was 5-years-old.
The once-in-a-lifetime response she received is certain to bring tears to your eyes and a smile to your face, as you share in this joyous life moment! Watch the heart-warming ending of this inspiring story.
SHARE away this touching story with your friends!
What do you think ?
comments