SALT LAKE CITY (ABC4 Utah) –  It was a 10-year old's strong will to survive.
This summer, Malachi Bradley became lost for more than a day in the high Uintas north of Vernal.
We're in 2018, and most of kids are obsessed with phones, tablets. Instead of appreciating the beauty of nature surrounding them and spending good time with their loved ones, they prefer to spend their time scrolling in their social media accounts.
It's completely a different time from when I was growing up. I used to go gather my group of friends then head to the woods where we can play different games, climb tree or just relax on the grass.
Thankfully, there are still parents who teach their children survival skills, which can save their lives one day if anything goes wrong when they're alone in the woods.
When 10-year-old Malachi Bradley was walking with his family in the High Uintas, Utah, he was suddenly separated from them but instead of panicking and just sitting waiting for help, he remembered a lesson his dad once taught him. Now his incredible story of surviving completely alone in the forest has gone viral on social media.
And when you combine his determination along with skill and some luck, the ten year old found his way home.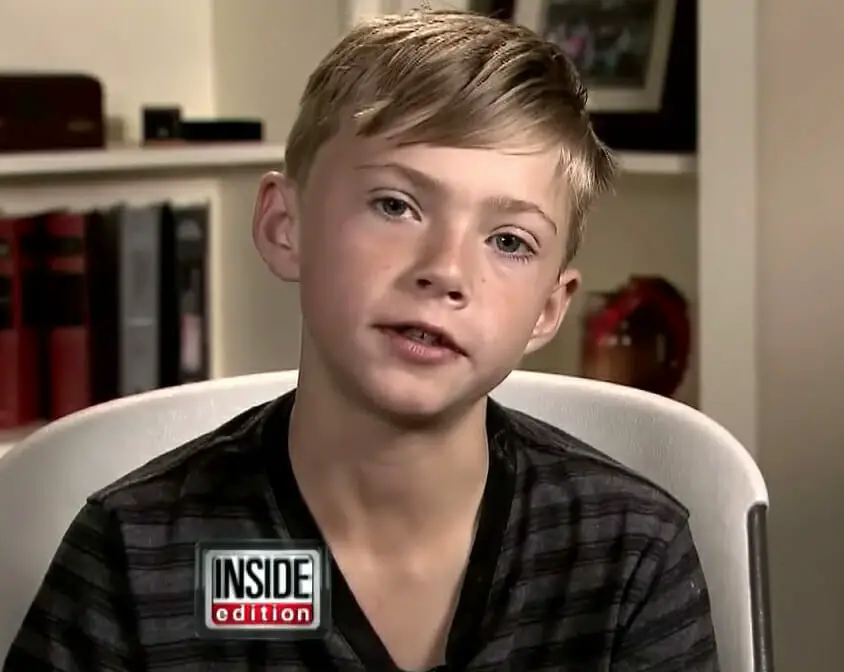 "I was thinking I had to get to my family soon or they'd really worry," he recently said from his home in Lehi.
That determination to come home may have saved his life.  In late August, Uintah County Search and Rescue began looking for Malachi after he became lost.
Malachi, his siblings and father were camping near Paul Lake in the high Uintas.  Near the end of the week-end trip, Malachi went looking for mushrooms, alone.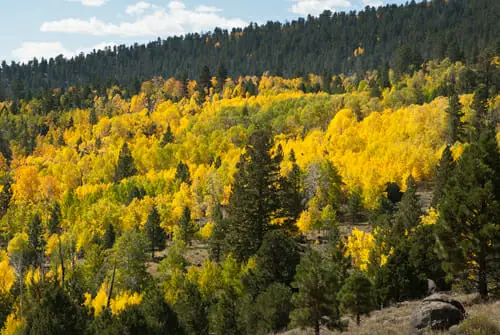 "I went too far back so I couldn't see the lake when I was going and I just started getting lost," he said.
Without any food or a survival kit, Malachi said he kept walking, hoping to come across something familiar.
"By eleven o'clock, he hadn't came back so I started panicking," said his father Danny Bradley. "I was yelling for him and he wasn't responding."
In the silence, Malachi kept walking with purpose.
"I was trying to find a road or something so if somebody was driving by I could just ask them to call my dad," he said.
It turned out if any child could survive the wilderness, his mother said Malachi could.
"Malachi is one of the most capable 10-year olds," said Molly Chrisman, his mother. "As long as he is abled bodied  and not injured I was very confident that he could survive the night."
It was that fear of injury that worried his father.  But prior to camping they talked about the area.
"We did also stress how dangerous the conditions are out there and why you need to have the proper gear to stay warm," said Danny Bradley.
While Malachi searched for a way home he recalled a lesson from his father.
"The most important question I think was, where was the only place you can find fresh water and I said stream water," Malachi said.
But his dad corrected him saying stream water needed purifying.  Malachi had a down jacket and turned it into a filter.
"I just figured out that it would work, that it might work," he said.
By now the sun was starting to set and Malachi looked for rocks.
"So then they were around me and they could block off the wind," he said. "It wouldn't interfer with me and it wouldn't be too cold."
Meanwhile, his family perhaps only four miles away prepared for a restless night.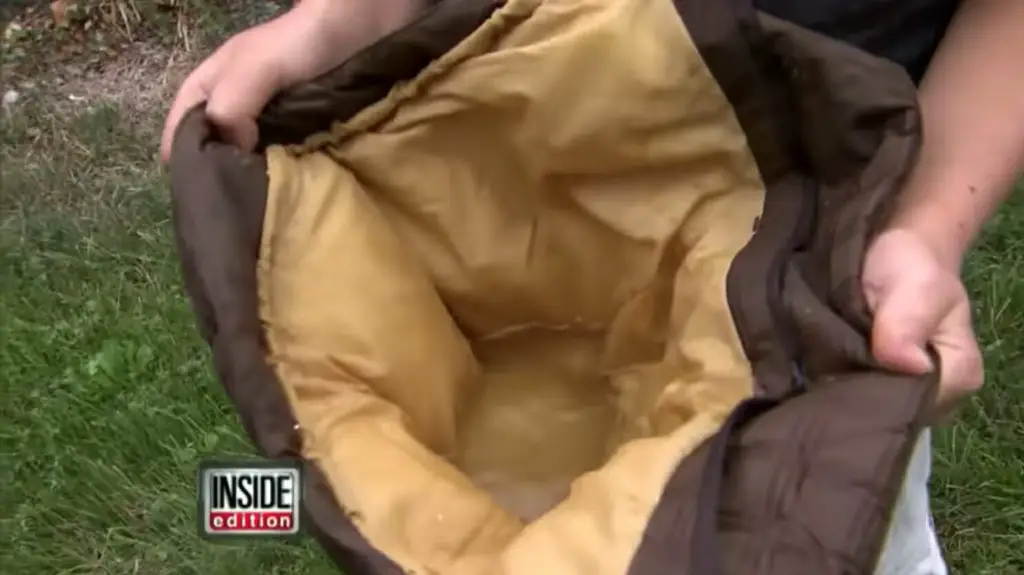 "I knew he was out there and I couldn't sleep in the tent," said Bradley.
Malachi survived the night. It was about 20 hours since he last ate. But he didn't want to experiment with nature.
"No because I knew it could be poisonous or something," he said.
He continued walking determined to make it home while, a state helicopter continued searching the wilderness.
"I saw like 11 circling above my head," he said.
But they never saw him.
"When they left I was thinking 'why can't they see me?' I'm waving, I'm yelling," he said.
He kept walking with as much determination as when he first started.
"I kept seeing the helicopters and planes going in that area so I went to that area," Malachi said.
And he began looking for rocks.
"I made like a chair with the rocks and sat on it and waited," he said.
By late afternoon, the helicopter search team spotted him.
"I was really happy, like yes, they miss me," he said. "I'm going home."
Back at camp word spread quickly.
"It was hard for me to believe but I could see the helicopter and I looked up and saw him," said Bradley.  "It couldn't have been any better to see him so well, not injured at all, in high spirits," said his mother.  "And that he had learned a lot and he was safe, mainly that he was safe."
Many children never make it home after getting lost in the wilderness. Experts said a child's frame of mind plays a big role.
"The number one thing of a survival situation is a positive attitude," said Commander Alan Bergstrom with the Salt Lake County Sheriff Search and Rescue. "If people can believe they are going to survive, that they believe they have the skills. There's a pretty good chance that they will."
His mother said that describes Malachi.
"He is so levelheaded," said Chrisman. "He doesn't get freaked out. He doesn't go to extremes. He could calmly think what the next step was."
Malachi is back home with his family and being a ten year old again. His adult-like thinking in the wilderness made this part of growing up possible.
"I learned that I could survive," he said. "I knew I could make it. I knew I had to make it back to my family."
Bergstrom credits his father for making sure Malachi and his siblings were aware of their environment.  He said parents should always instruct children before they embark on a camping trip.  The following are links to help make that conversation possible.
It might seem natural that  the boy did what he did, but now that most kids spend their lives online, it's not entirely obvious. And it just goes to show you how important it is for parents to teach their children even the most basic survival strategies.
When Malachi went back to school, his classmates praised and celebrated him, something he definitely deserved.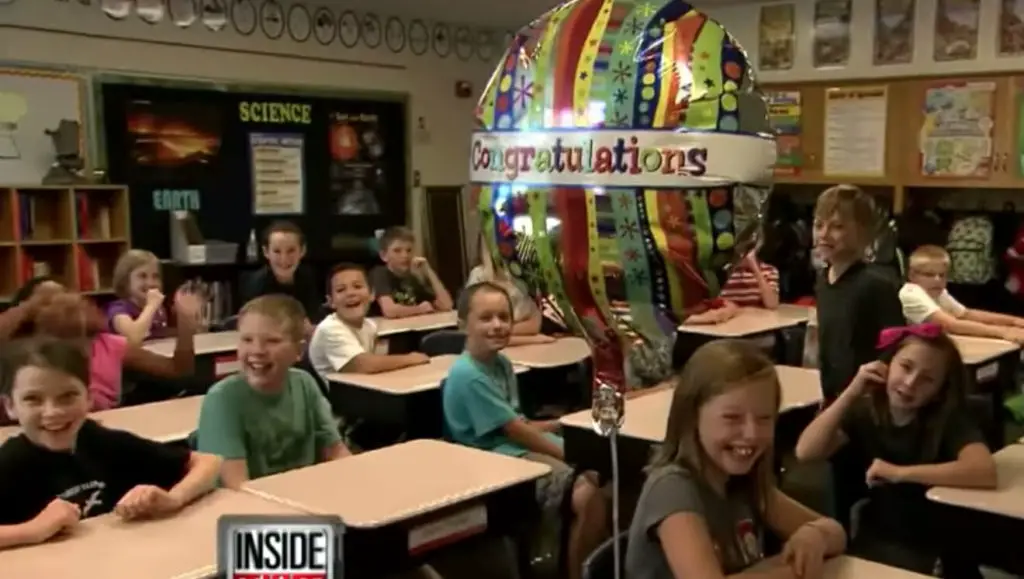 A big thumbs up to Malachi's dad, who probably saved his son's life with his these tricks! Malachi also deserves praise for his survival skills — what a good kid!
Check out this video to learn more:
Please share this article with the parents you know to alert them about the importance of teaching their children to survive in the woods. Even if you think your kids are close by, they might get lost!
What do you think ?
comments